10 excursiones alrededor de Alcoy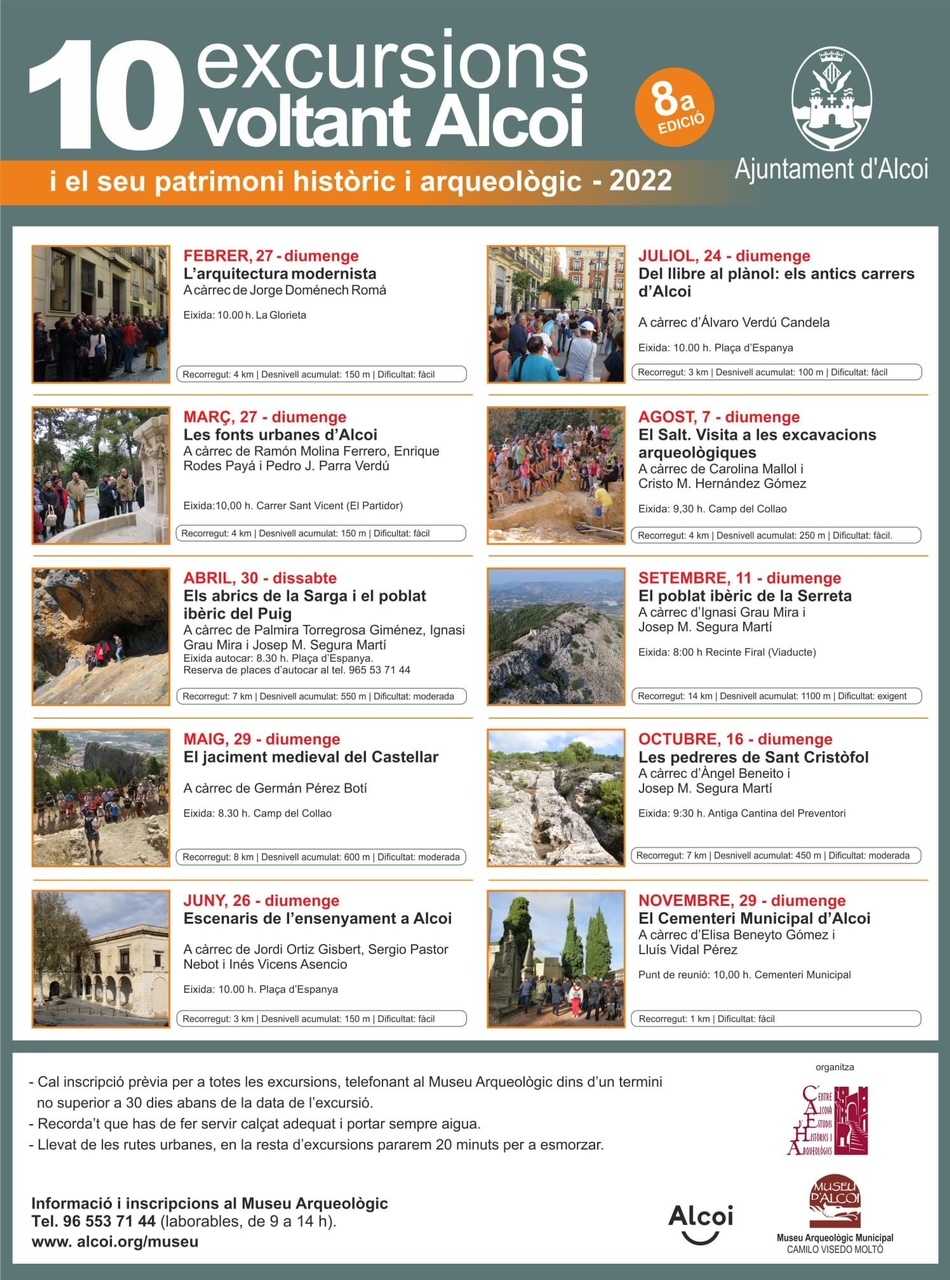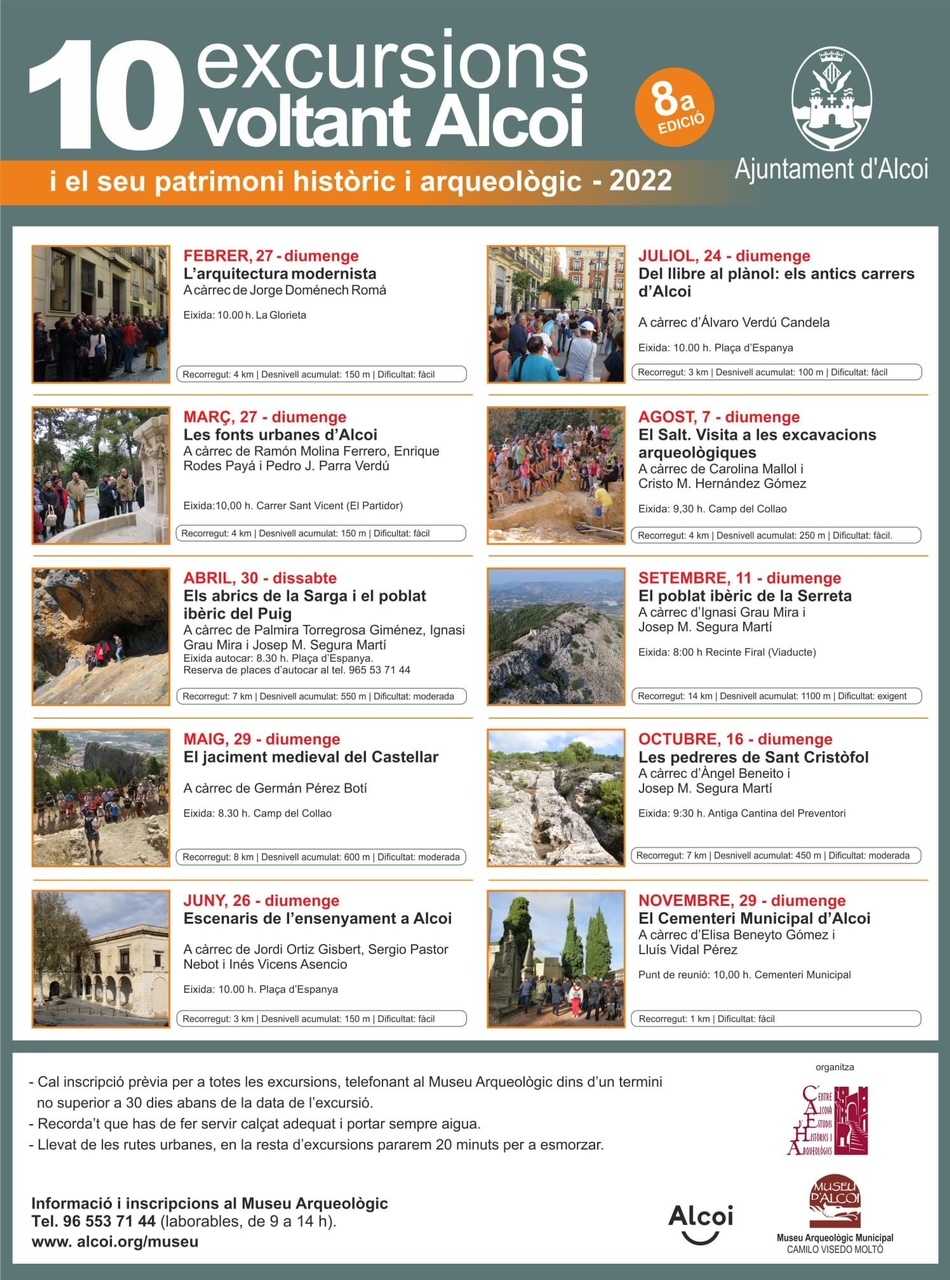 Sign up to ten excursions that will immerse you in Alcoy's many sights and points of interest.
This year, Alcoy is hosting a programme of guided tours that will take you on an exploration of a municipality boasting an incredible array of sights and points of interest.
You will have the opportunity to gaze at the town's beautiful Modernist architecture and wander historic streets, discovering fountains, places of education and even the local cemetery. And that's not all. There are also excursions to the Pedreres de San Cristòfol landscape, the Medieval archaeological site of El Castellar, the Iberian settlements of La Serreta and El Puig, La Sarga rock shelters and El Salt archaeological site.
The programme is organised by Centro Alcoyano de Estudios Históricos y Arqueológicos, CAEHA and Ayuntamiento de Alcoy. Check it out today.
*Please confirm event times and dates have not changed.