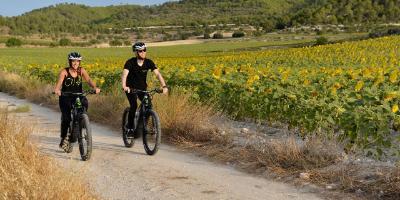 Masía La Mota offers bikes for rent to practice MTB through Font Roja Natural Park.
We have quality mountain bikes of different sizes and gender so that you can really enjoy your routes. XC, Enduro, Sport... You decide which bike you want to rent to enjoy the type of routes you like best.
Prices range between € 15 and € 60 depending on the bike model and the number of days. There are special prices for groups.
#Disponibilidad
Disponible todo el año