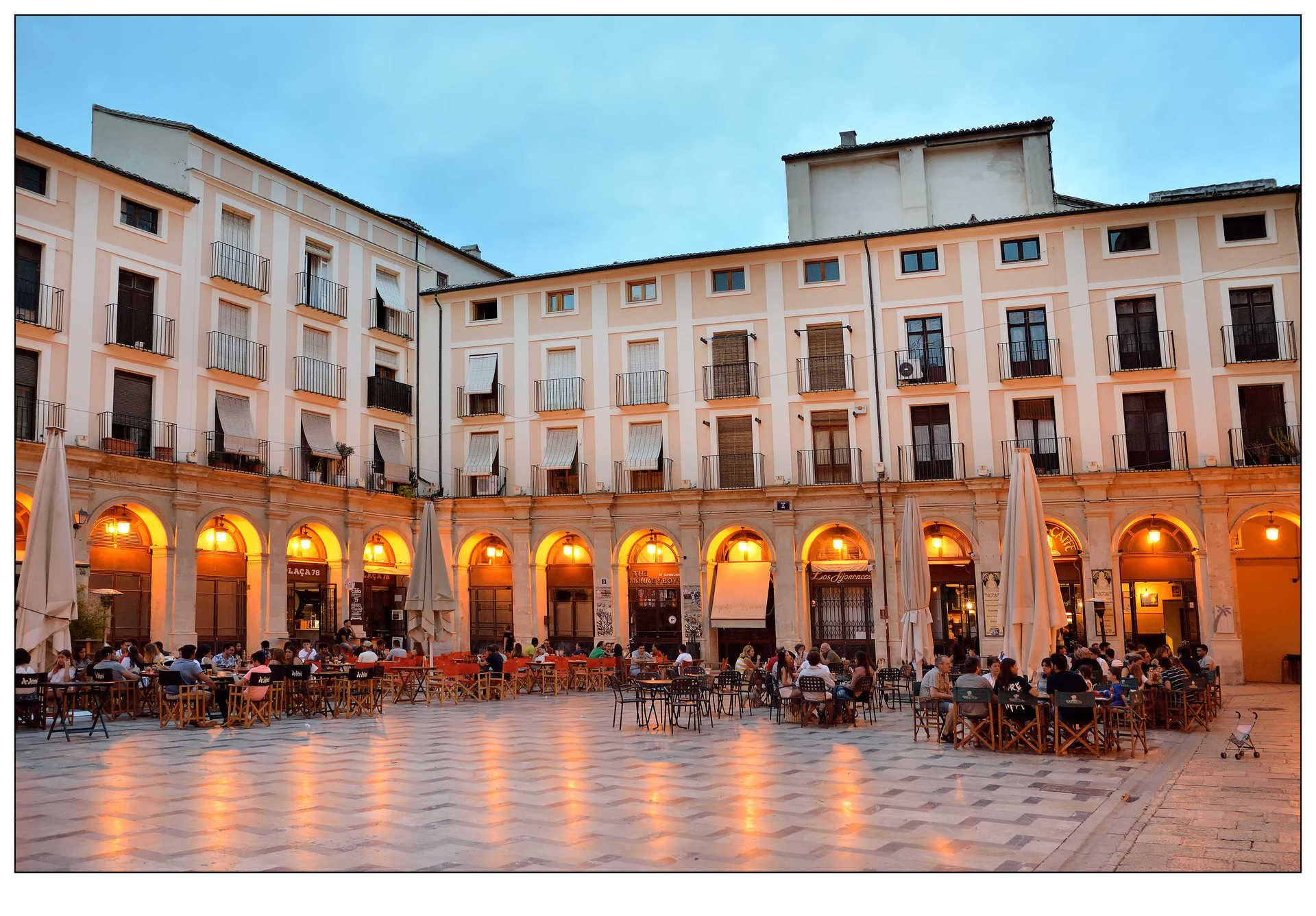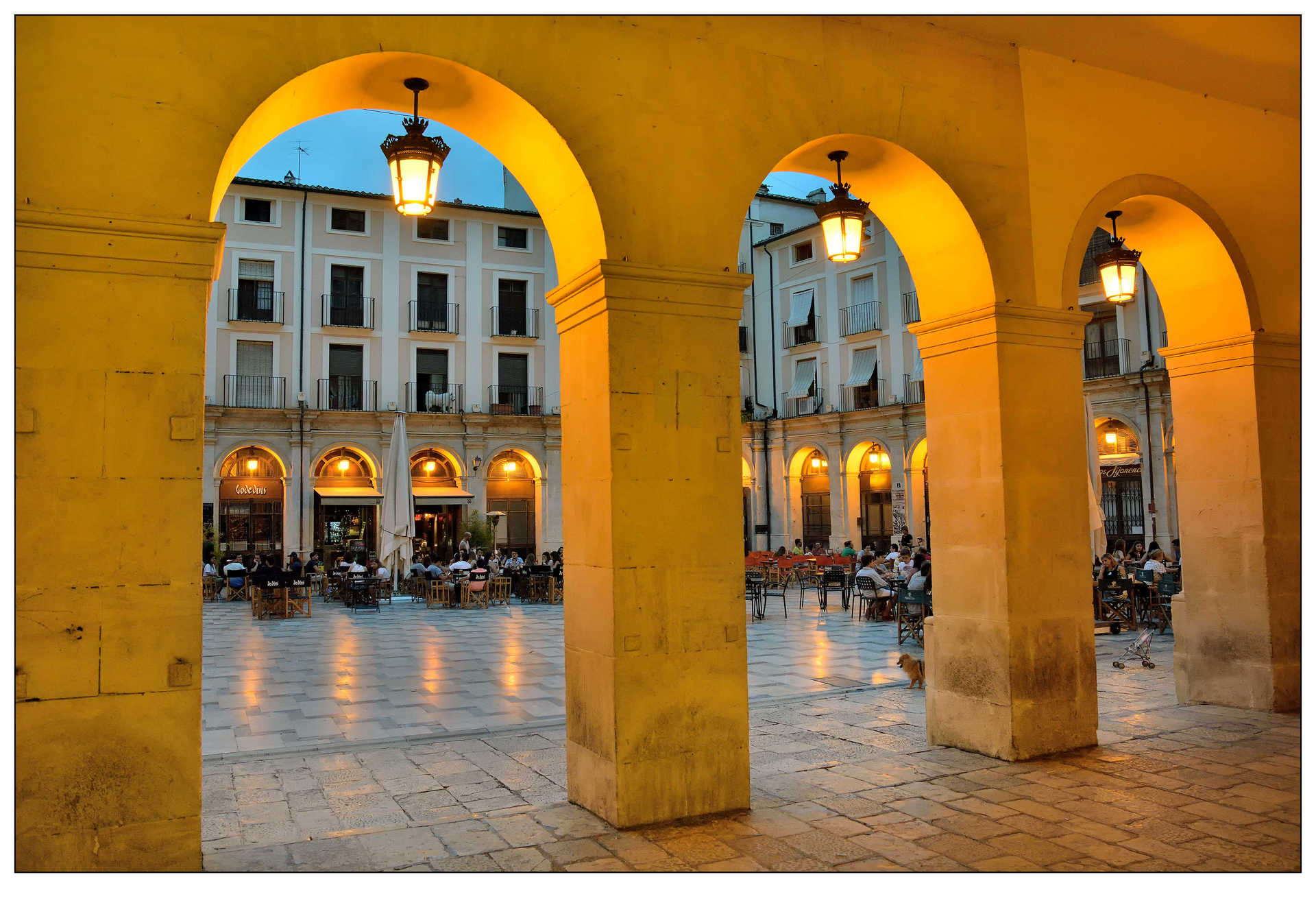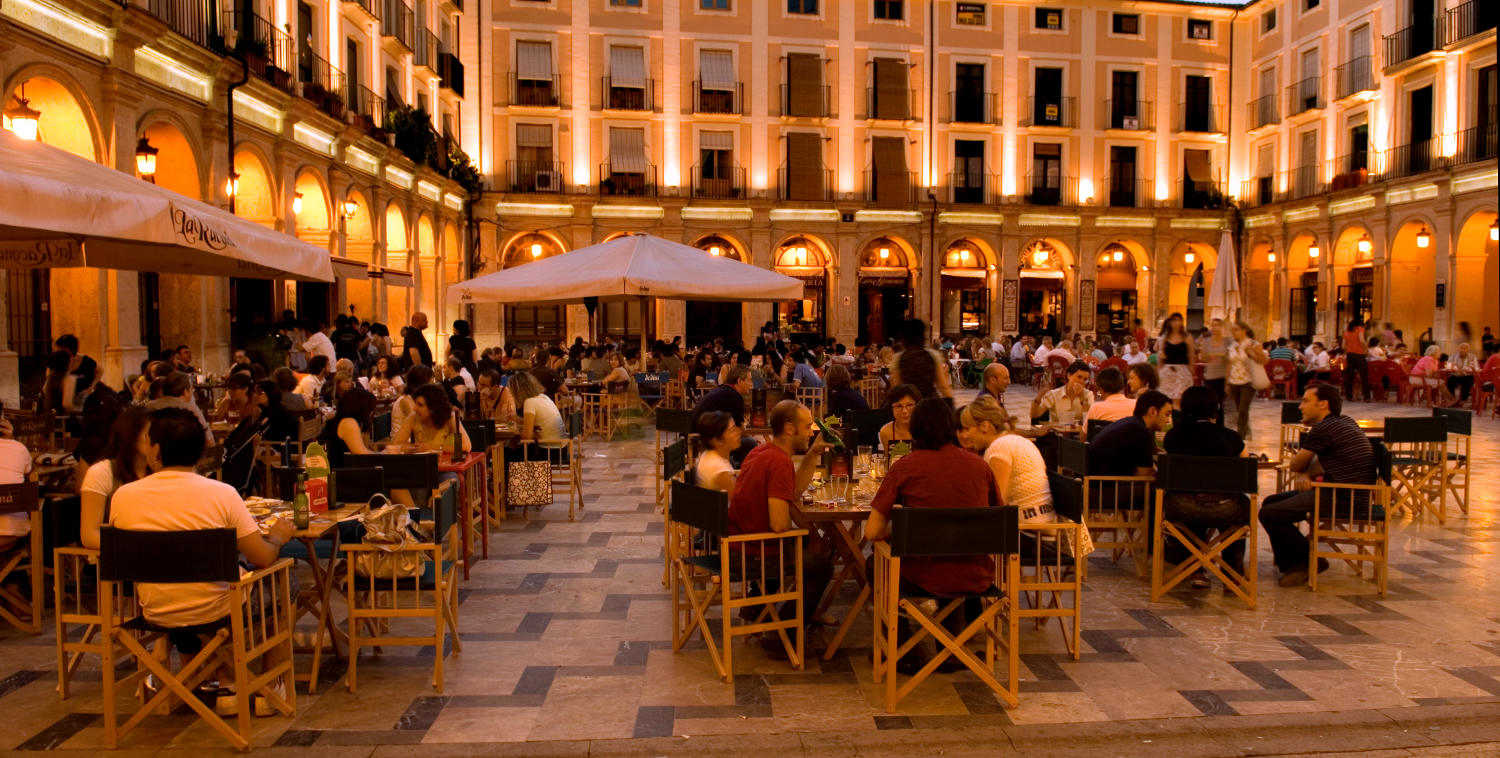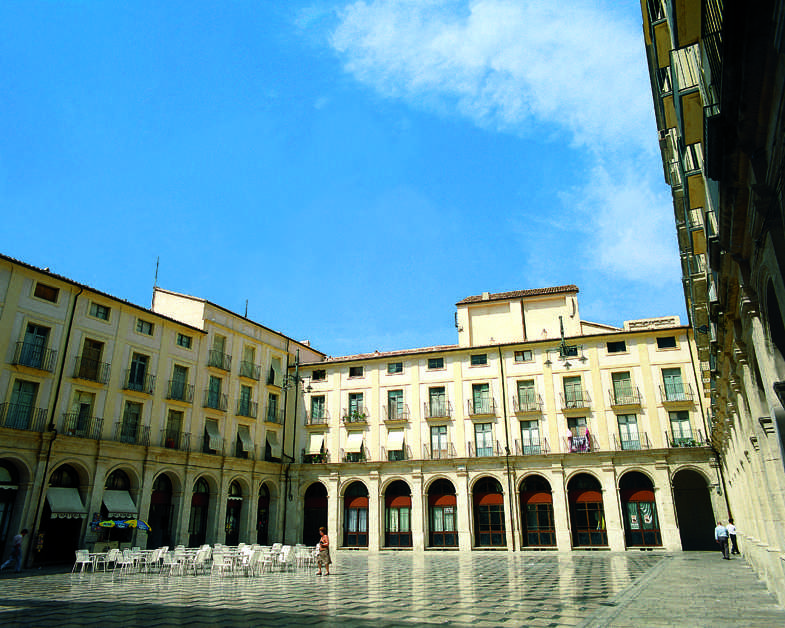 Plaça de Dins.

contact information
Plaça Dins in Alcoy is a beautiful square bursting with cultural and historic heritage.
Plaça de Dins, also known as Plaza Major, is one of the most beautiful sights in the town and is bursting with local history. In the past, a large convent with a church, dedicated to San Agustín, was located where the square currently sits. Today, only the cloister remains. In terms of its architecture, Plaça de Dins is still defined by the classical arches of the cloister in the Convent of San Agustín, built in the 14th century and later restored. At one of the entrances to the square, from Sant Tomàs street, there is a Gothic arch, the last vestige of San Agustín church, which was situated next to the convent.
Plaça de Dins is in the beating heart of the town and bursting with life. Here locals come to together to enjoy a glass of vermut at one of the many bars and take part in the town's traditional festivals, such as the Moors and Christians Festival and the Cavalcade of Magi, which is the oldest in Spain.
Experience the life of the square and soak up its historic architecture.