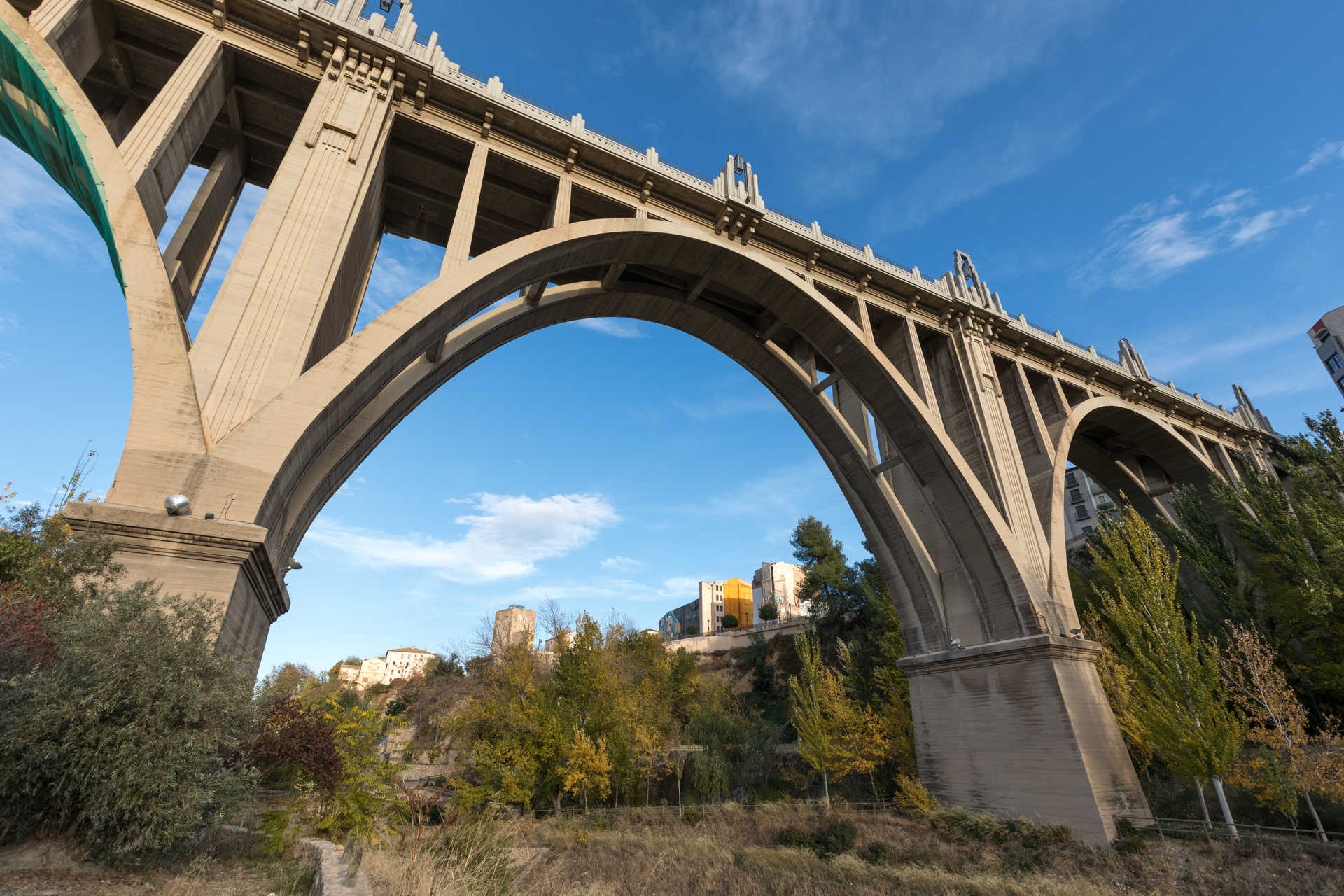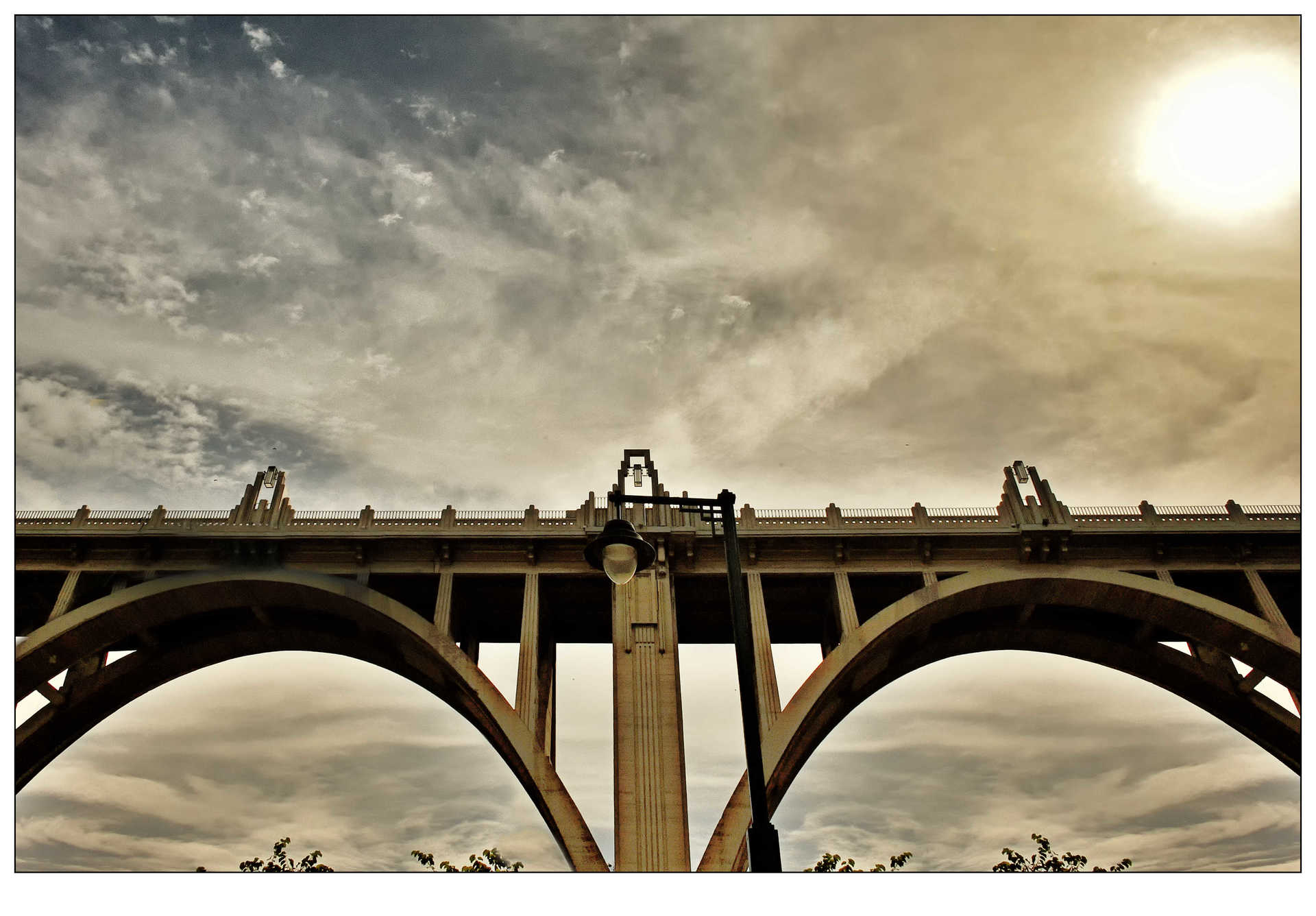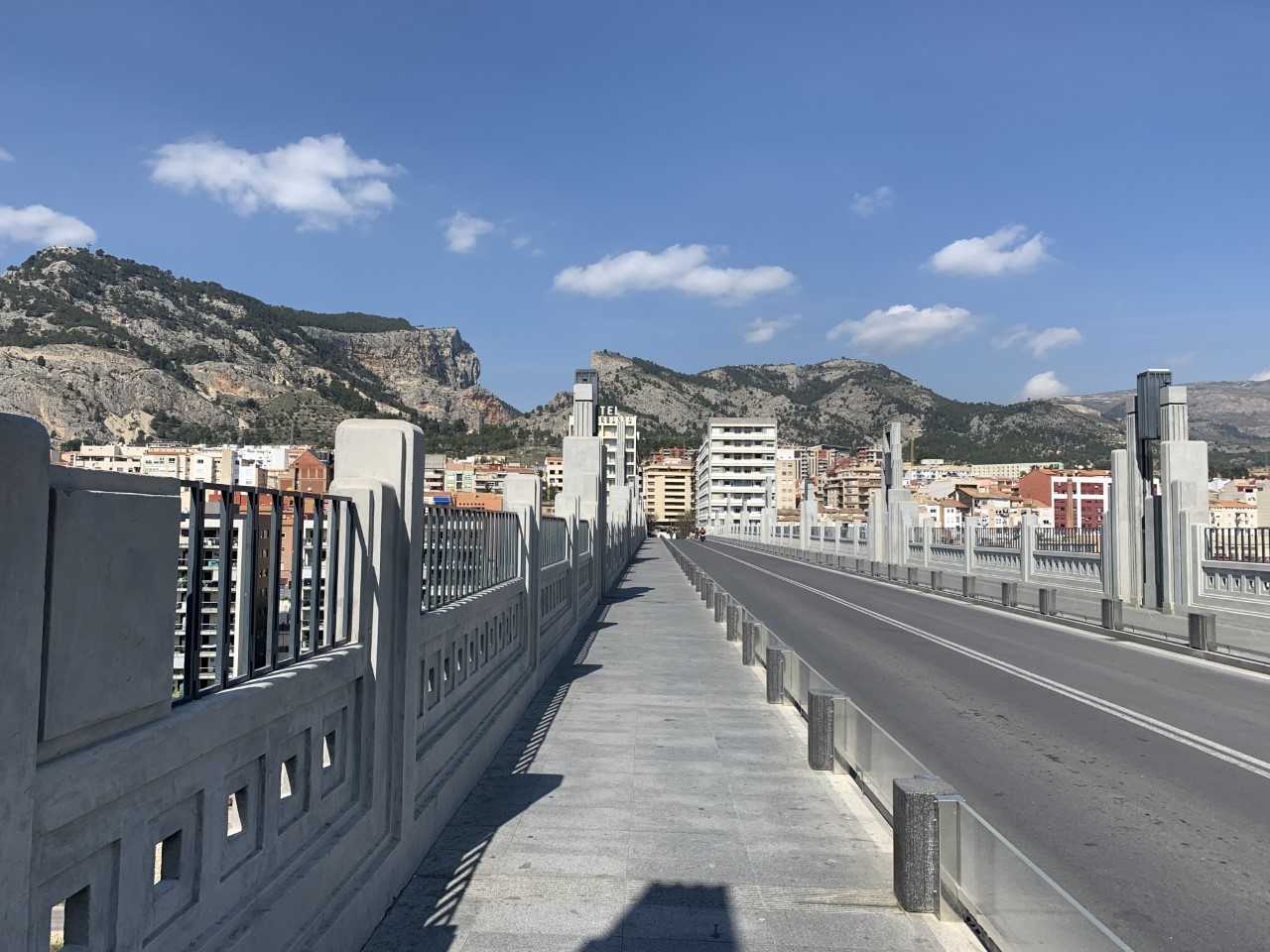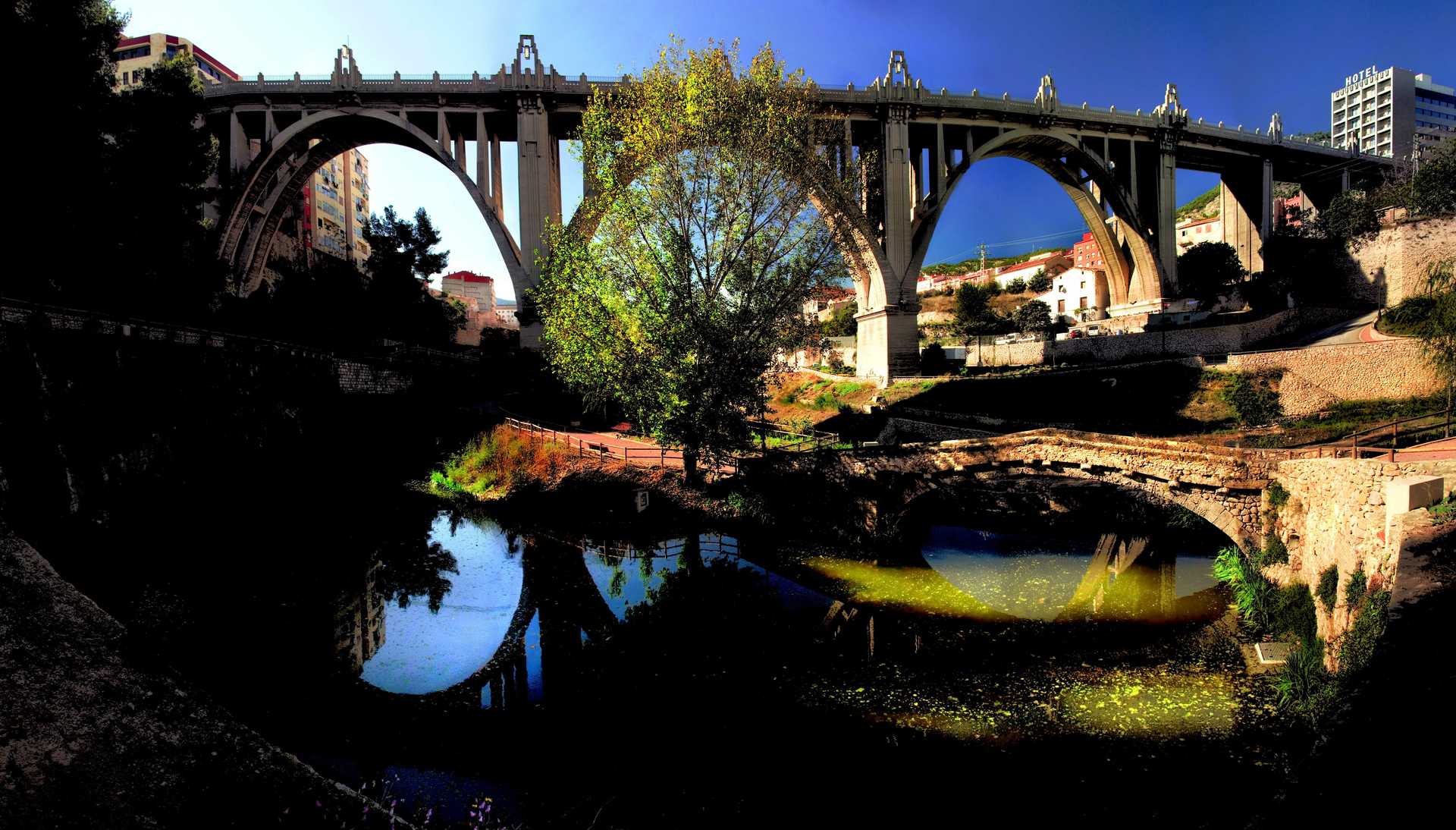 Puente de Sant Jordi

contact information
This bridge, in Art Déco style, was built between 1925 and 1931. Its original design is certainly innovative due to the use of reinforced concrete.

The bridge is 42 metres high over the river Riquer bed and 156 metres long. Its construction was quite an urban development revolution in Alcoi, since it linked the town centre and the suburban area that was planned on the site of l'Horta Major.