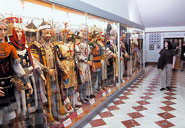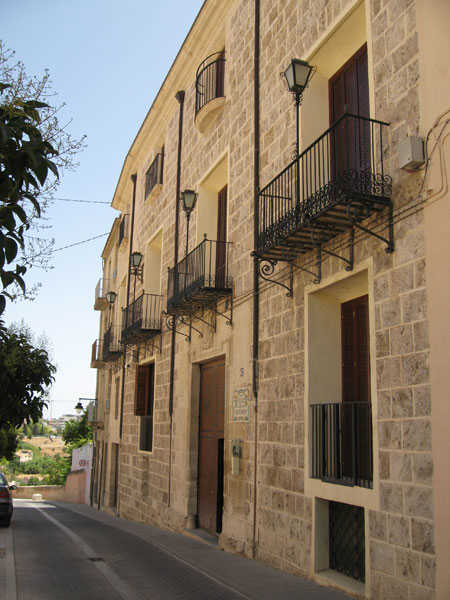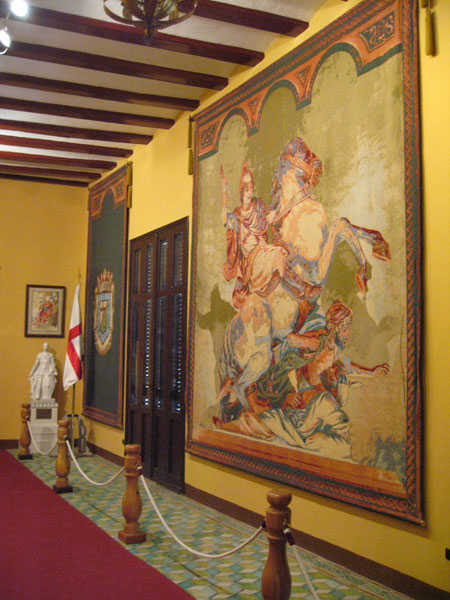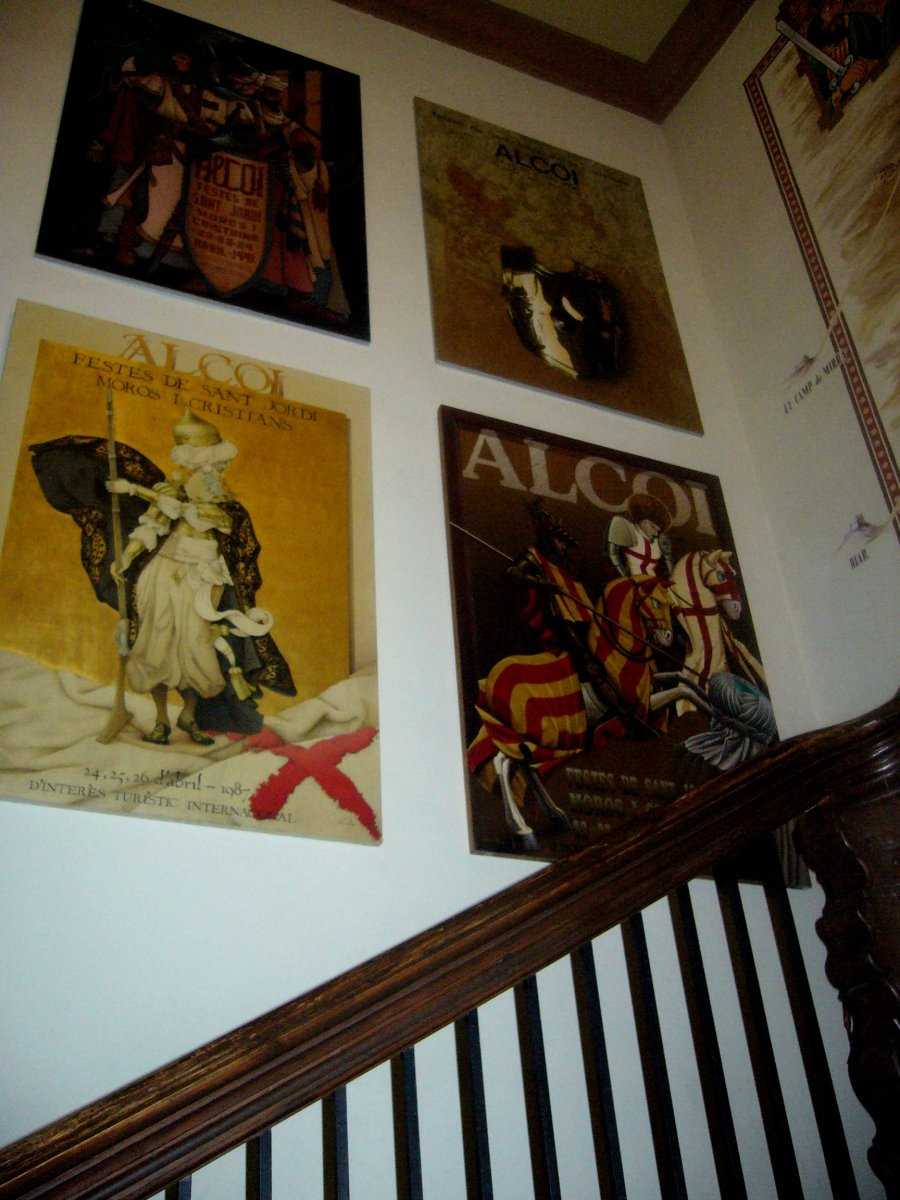 C/ San Miguel,
62
03801

contact information
Discover the history behind Alcoy's famous Moors and Christians festival at Casal de Sant Jordi.
More information
Schedule

Check schedules on the web
Alcoy is defined by its history, traditions and culture. If you are keen to discover this great heritage, wander the streets of the town until you reach a beautiful townhouse, formerly known as Casa Merita, which is now Casal de Sant Jordi. The building houses Associació de Sant Jordi.
Architecturally, the building is a noble residence of the kind typically found in Alcoy. Inside, you can explore the great treasures of the town's past. The basement is home to Museu de la Filà, a space that recreates an old filà in the style of the social clubs of the 19th century.
Another floor of Casal de Sant Jordi is dedicated to artwork with exhibitions of paintings, textiles and sculptures. The second floor of the building will transport you back in time so you can discover all the secrets about one of the most important festivals celebrated in the town: Moors and Christians.
If you are interested in finding out everything there is to know about this great festival, visit Casal del Jordi and immerse yourself in the world of Alcoy's history and traditions. Don't miss it.