Live adventures with local guides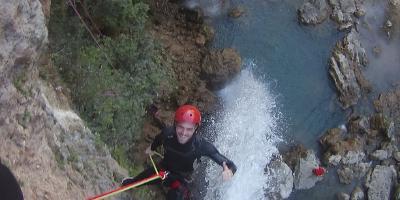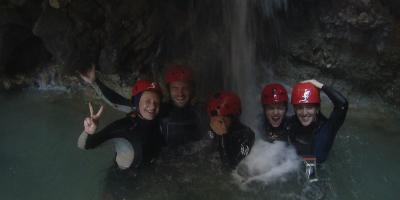 It is the most attractive activity of the Summer! With The Local Multi-Adventure Charm Guides, you'll enjoy a unique experience. We are sure that you will repeat and want to continue canyoning in Valencia.
The Gorgo ravine for families, Barranco de Juanes for adventurers and the ravine of Otonel for true lovers of strong emotions. it consists of rápeles, slides, waterfalls, swimming in crystal clear waters and discovering magical environments.
During the tour we will enjoy jumps and full fun! All surrounded by a magnificent place that will make us have a fantastic experience, with showers and changing rooms in our facilities in the same village of the ravine, which with the help of our local Guides of Multiaventura Charm you will descend enjoying.