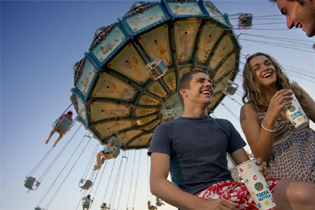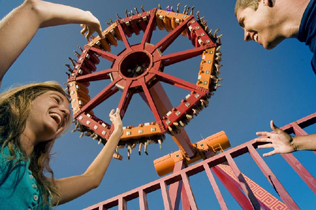 Partida de Moralet, s/n
03502

contact information
More information
Price
http://www.terramiticapark.com
Terra Mítica is located in Benidorm, Costa Blanca and it's one of the major theme parks in Europe. Regardless of your age or place of origin fun is guaranteed, thanks to a great amount of incredible attractions, performances and shows, making Terra Mítica always a fascinating place to visit for all publics. You can live the mysteries of the most ancient and legendary civilisations in the Mediterranean by visiting the five areas making up the park: Egypt, Greece, Rome, Iberia and The Islands. All visitors whether daring or curious are offered a wide range of entertainment choices together with fantastic catering services or souvenir and gift shops. With the added appeal of a sunny, warm weather, the beaches of Benidorm, and the complete tourist offer of this beautiful area in Costa Blanca make for an incomparable environment, ideal to spend a few days off breaking away from the daily routine. Enjoy yourself in the company of your family or friends travelling back in time to experience a day or two surrounded by the most friendly and refreshing atmosphere.

Terra Mítica Benidorm offers a total amount of 25 rides ranging from children's carousel rides to thrilling rollercoasters, which will make you want to try them again. Besides three different, but equally breathtaking rollercoasters, some of our most popular attractions are El Vuelo de Fénix (The Flight of the Phoenix), which is a three-second 54m free fall; Synkope, a gigantic pendulum swinging at 90 km per hour; and La Furia de Tritón (Triton's Fury), a splashing 15-metre fall which will get you soaked with cool water.

If you want to take a break from the adrenaline of the rides, at Terra Mítica there are plenty of spectacular shows happening throughout the day for your enjoyment. Or perhaps a walk around our souvenir shops will suit you better, so you can buy some memorabilia and gifts for your friends and family. If you're hungry, the wide range of restaurants and cafeterias at Terra Mítica are ready to present you with all kinds of delicious meals suiting all tastes and preferences, including traditional dishes of the area, as well as fast food. Get a taste of the traditional cuisine of the Region of Valencia and try some Paella.

Come to visit Terra Mítica and live unforgettable experiences riding on the most thrilling rollercoasters, watching spectacular performances, and spend a wonderfully fun day outdoors full of adventures and excitement in Benidorm.