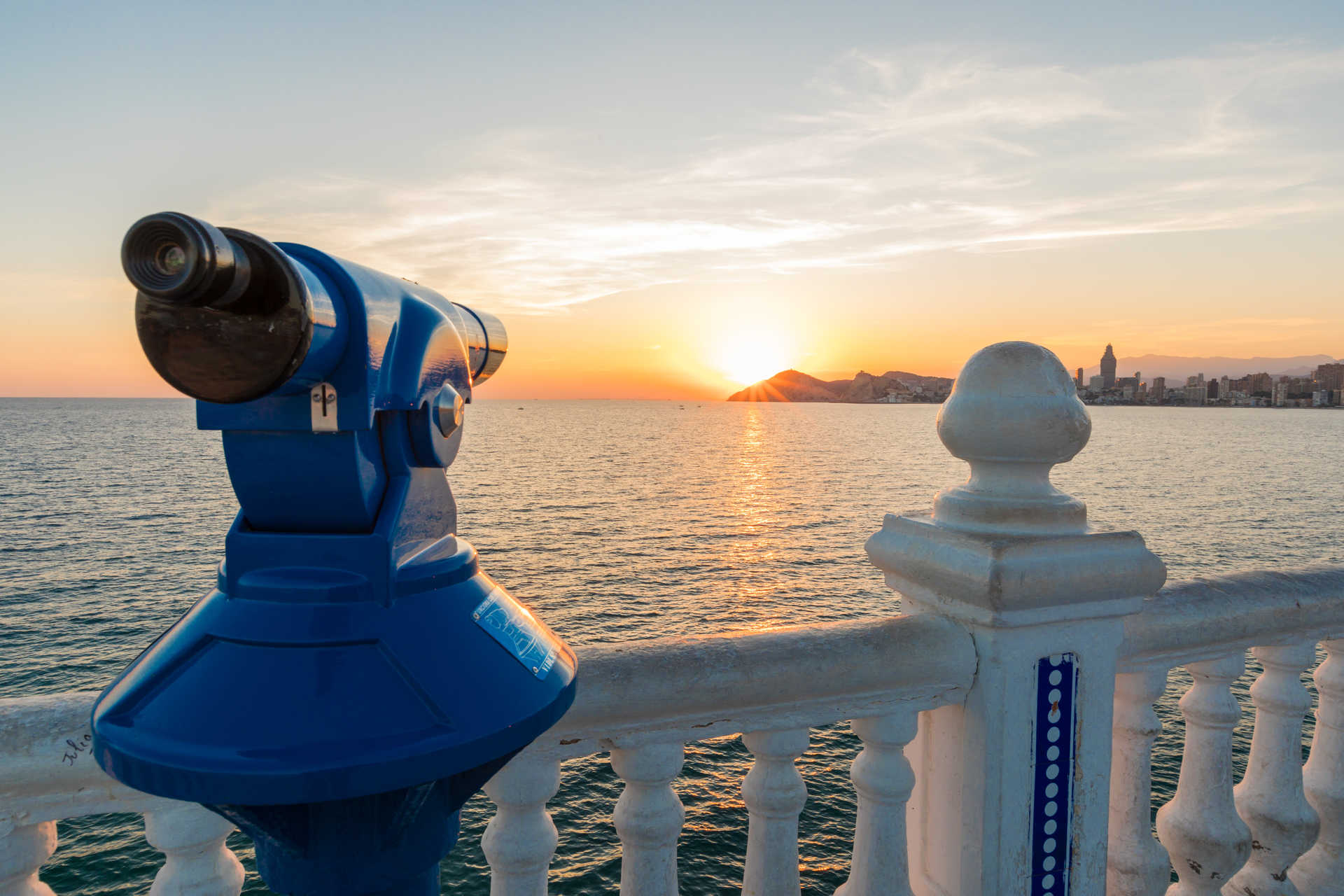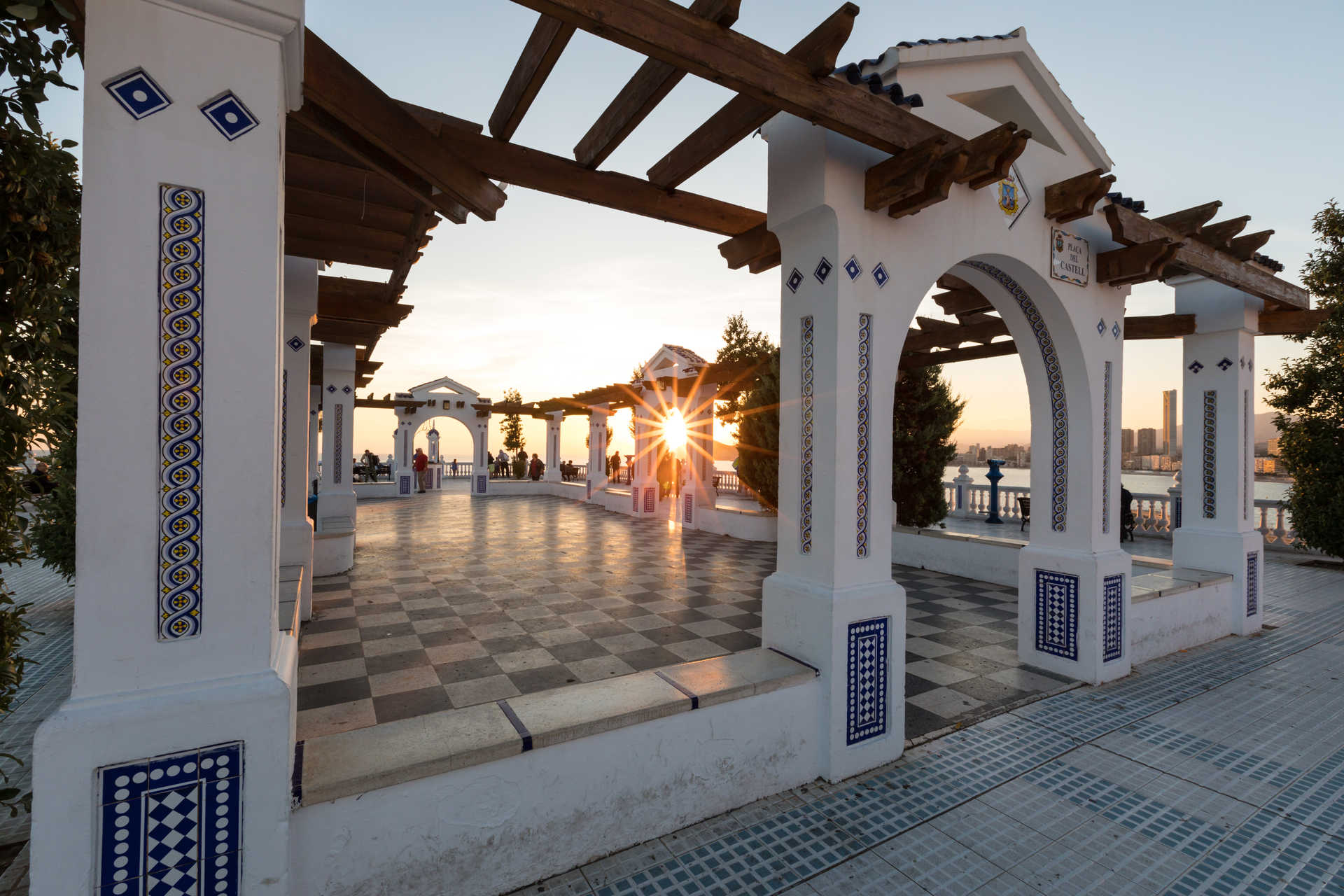 Plaça de Castelar
1
03501

contact information
Balcón del Mediterráneo, also known as Mirador del Castillo, is a viewing point where you can easily spend hours gazing at the beautiful view over Benidorm and the Mediterranean Sea.
Located in the province of Alicante, Benidorm is known as a town of high-rises offering sand, sea and fun. But Benidorm is not just all about the beach; it also has a wealth of culture and history to explore. The historic centre of the town will envelop you in narrow cobblestoned streets that will take you to treasures such as San Jaime church and the beautiful Alameda avenue.
And if you keep walking to the end of Plaza Castelar, you'll find Balcón del Mediterráneo, or Balcony over the Mediterranean. The perfect place to enjoy a panoramic outlook spanning over the blue bay and the town's skyline.
Balcón del Mediterráneo is a unique and beautiful viewing point with its white stone balustrade. Day and night tourists come here to breathe in the fresh air and the views.
Historically, Balcón del Mediterráneo was also known as Mirador del Castillo, referencing the fortress that once stood here between the 14th and 17th centuries to defend the town from pirate attacks.
If you want to enjoy the vistas at a particularly beautiful moment, head here for sunrise and sunset and watch the colours play on the waters.