San Jaime Apóstol parish church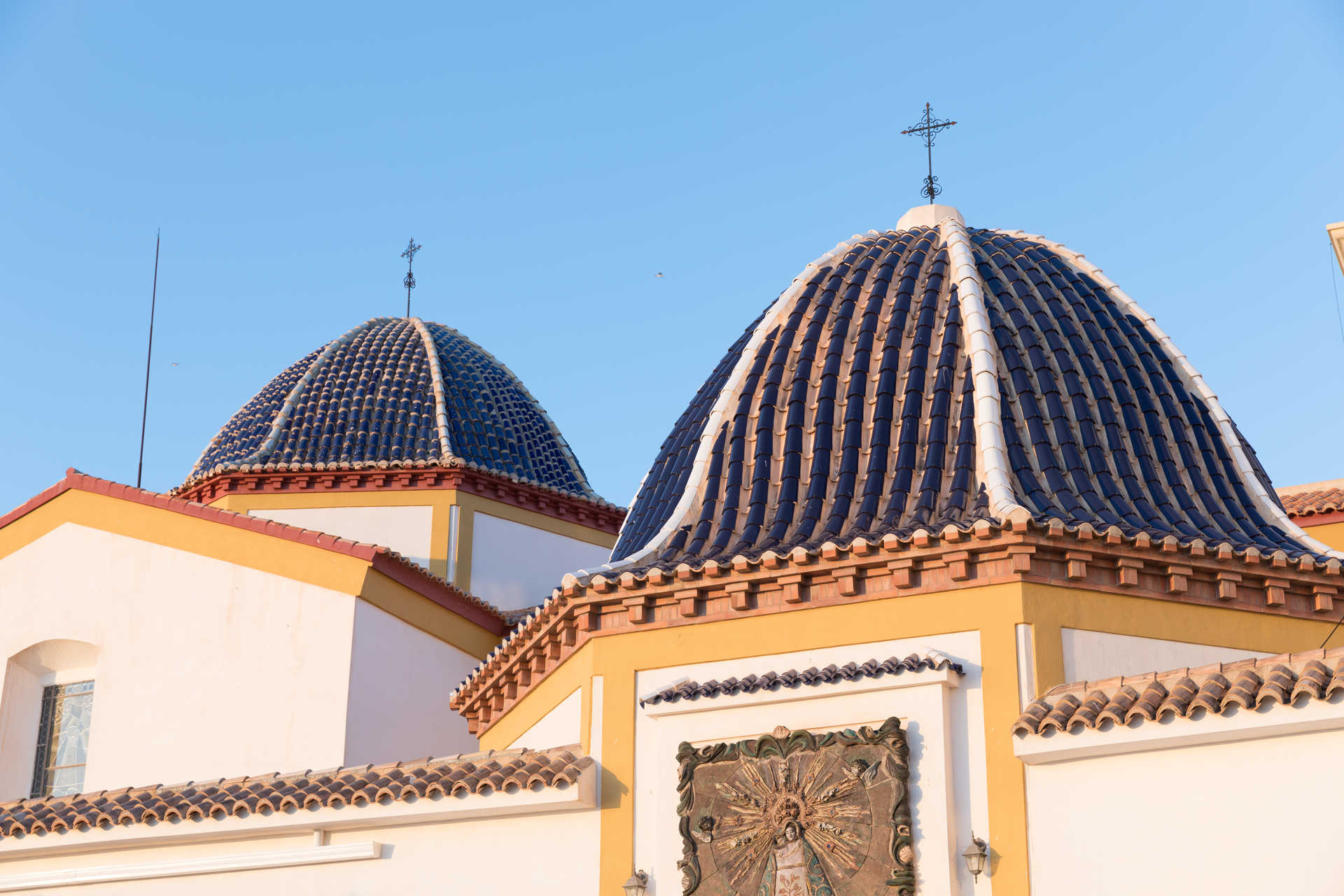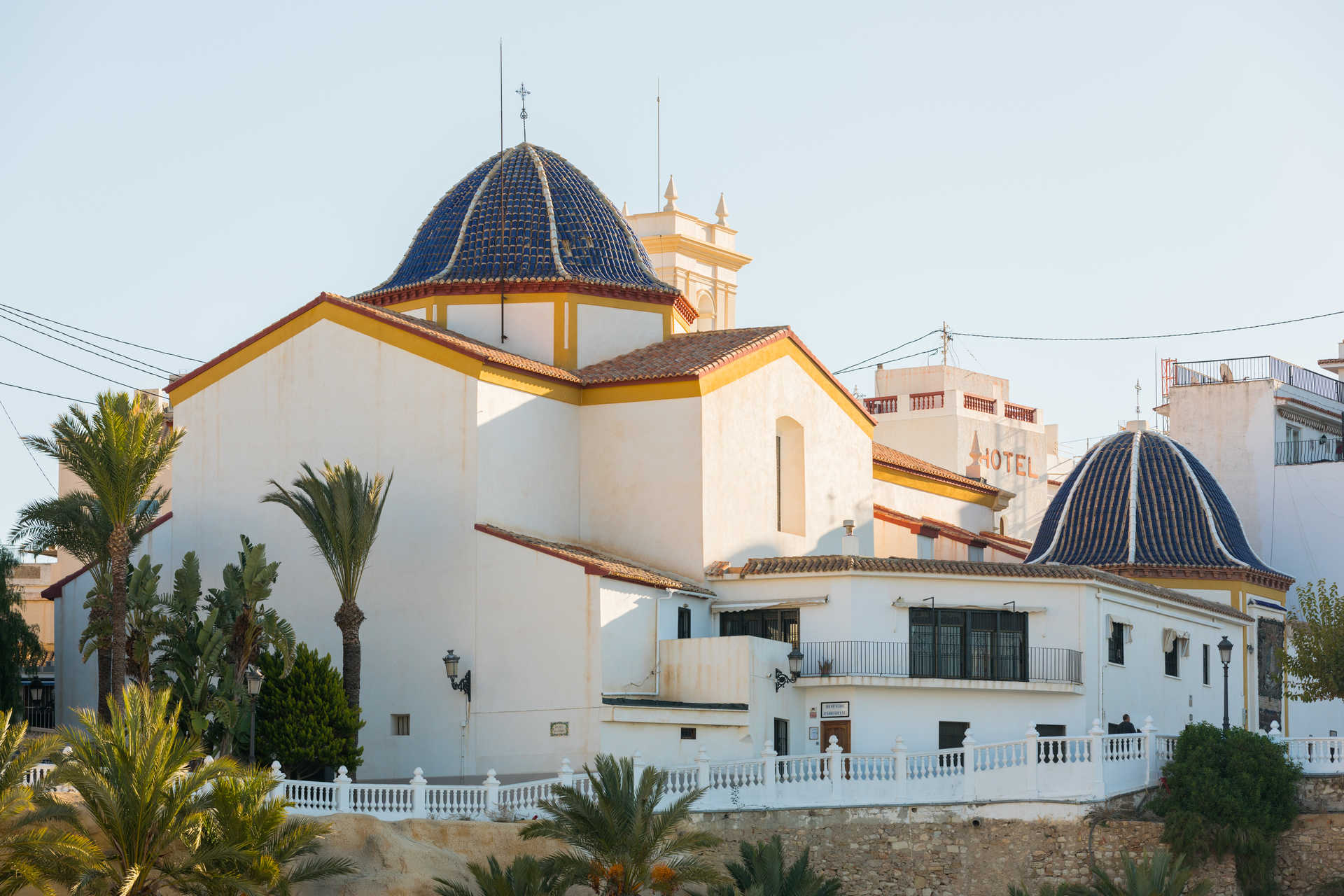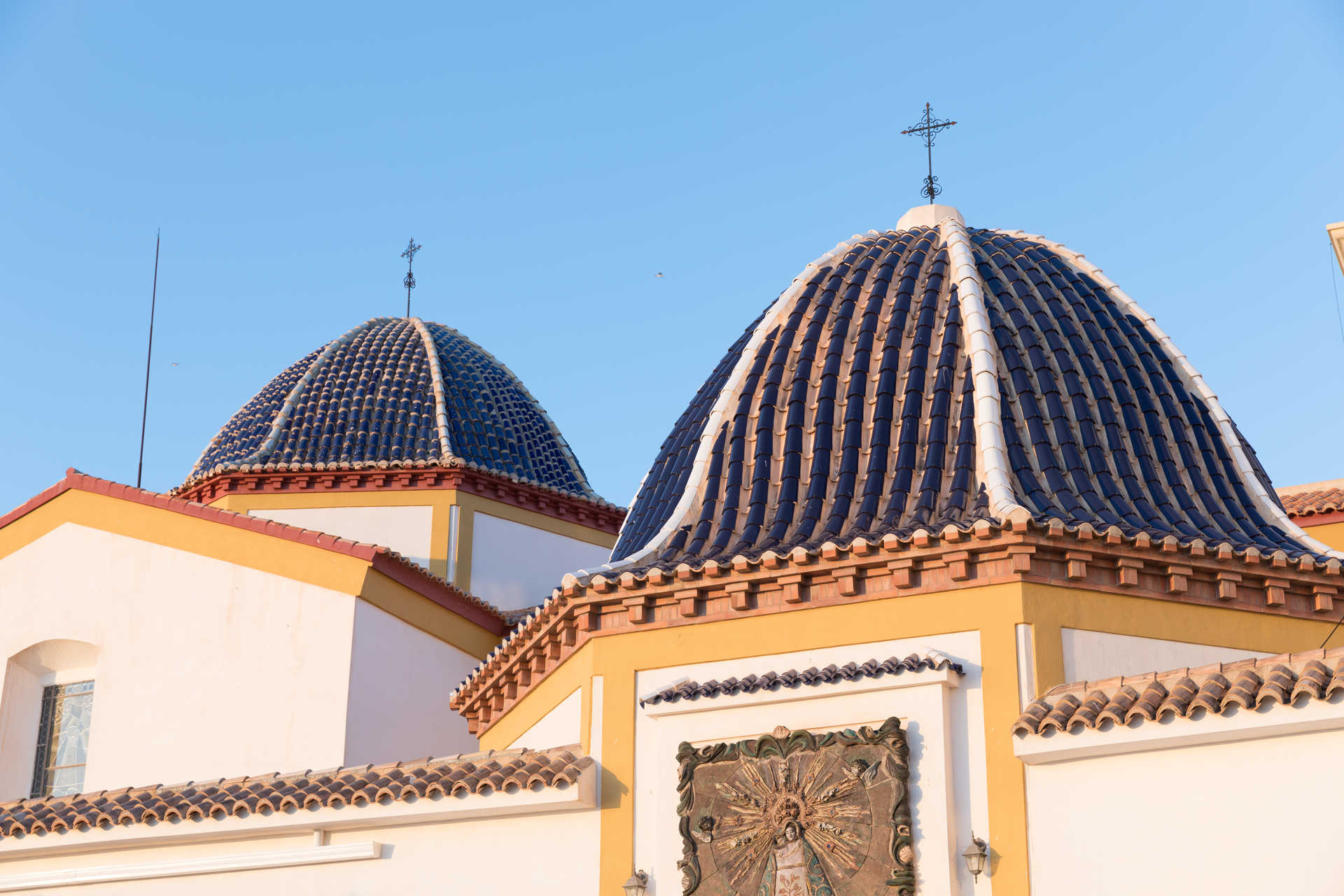 Plaça de Castelar, 1
03501

contact information
This Benidorm church is dedicated to the town's patron saint: San Jaime.
Churches speak of the history, culture and customs of a destination; and the places of worship in the Region of Valencia are no exception.
Best known for its long beaches and countless entertainment options, Benidorm is also home to a church that has a long and fascinating history. Sitting on Plaza Castelar, close to the mirador overlooking the sea, San Jaime and Santa Ana church is located at the highest point of the old town, on Canfali hill. It was built in the 18th century and features the typical blue dome that you will see throughout the Mediterranean.
The church was built between 1740 and 1780 in the wake of the discovery of Virgen del Sufragio, the patron saint of Benidorm. The belltower was constructed a little later, between 1907 and 1812 and it was restored in the 1990s.
San Jaime is a Neoclassical church. The plan is a Latin cross comprising a central nave with small chapels running along the sides. Inside you will find Virgen del Sufragio chapel, a place of great importance for local believers, as it is home to the small sculpture of the Virgen that was found in a boat drifting in the sea.
In 2012, the church acquired a great organ which is located in the choir. The church façade is white and embellished with ochre cornices and ledges.
The church is the heart of celebrations in the town, namely Fiestas Mayores, Holy Week and the patron saint festivities. Whatever time of the year you're visiting, we recommend coming to take a look around.