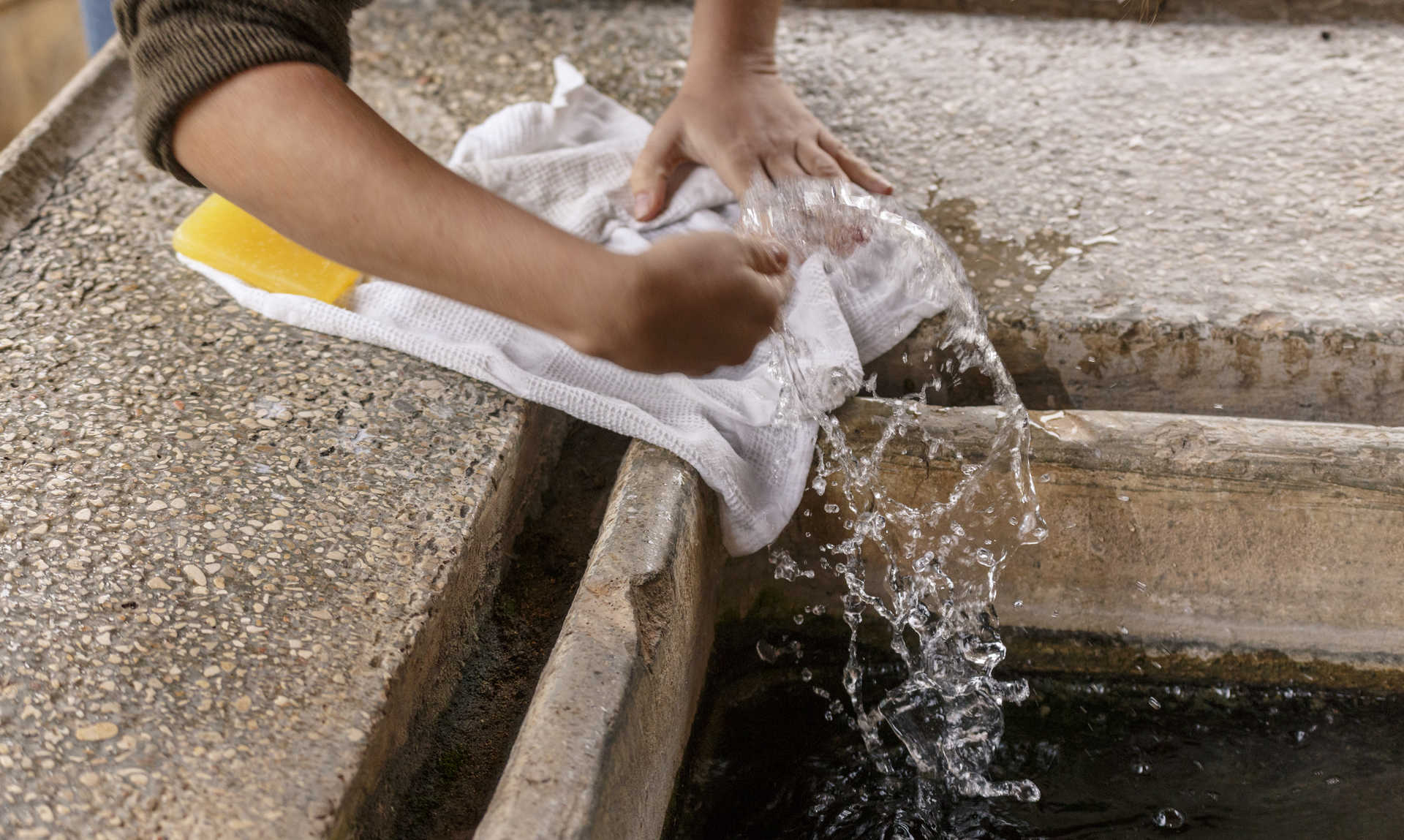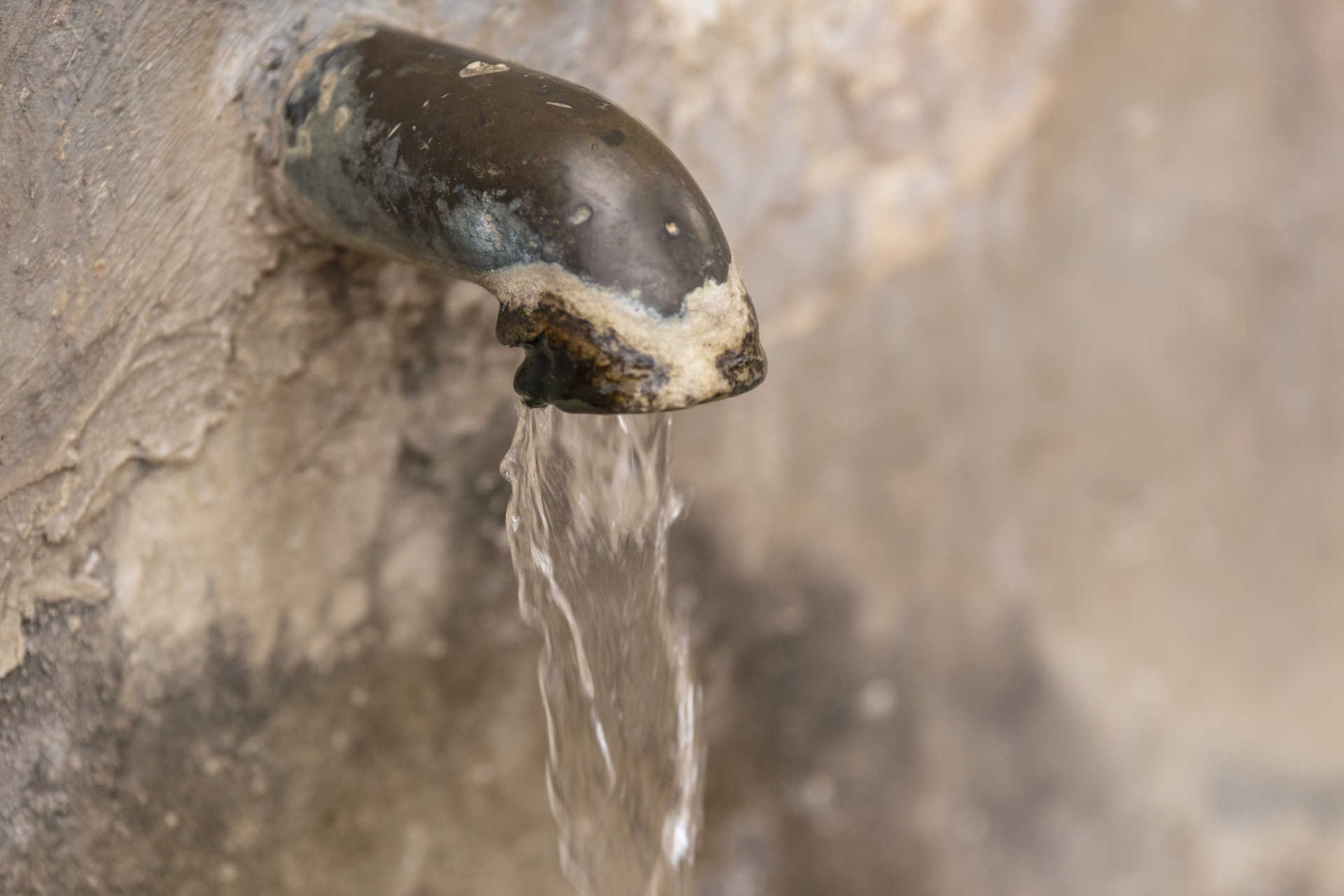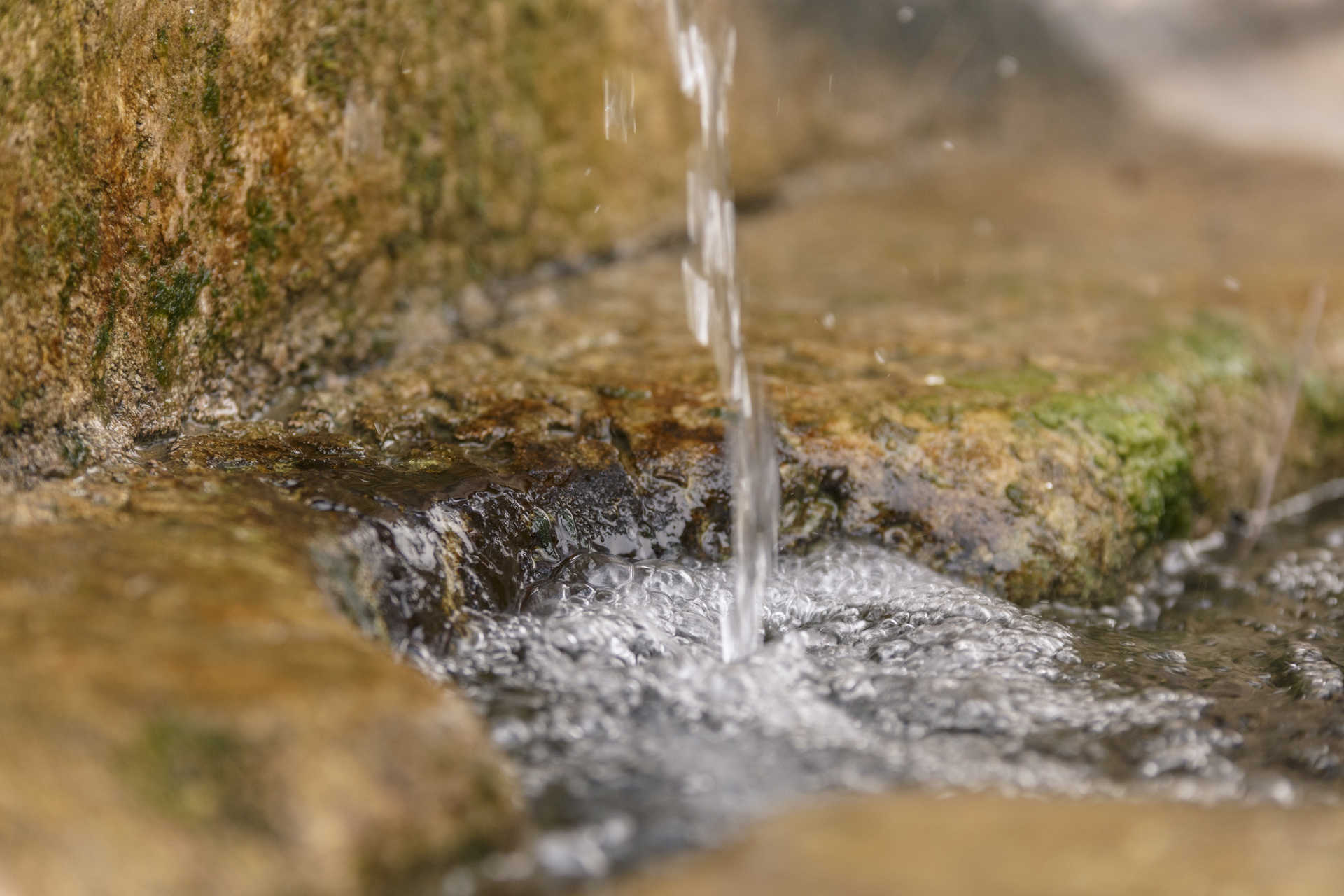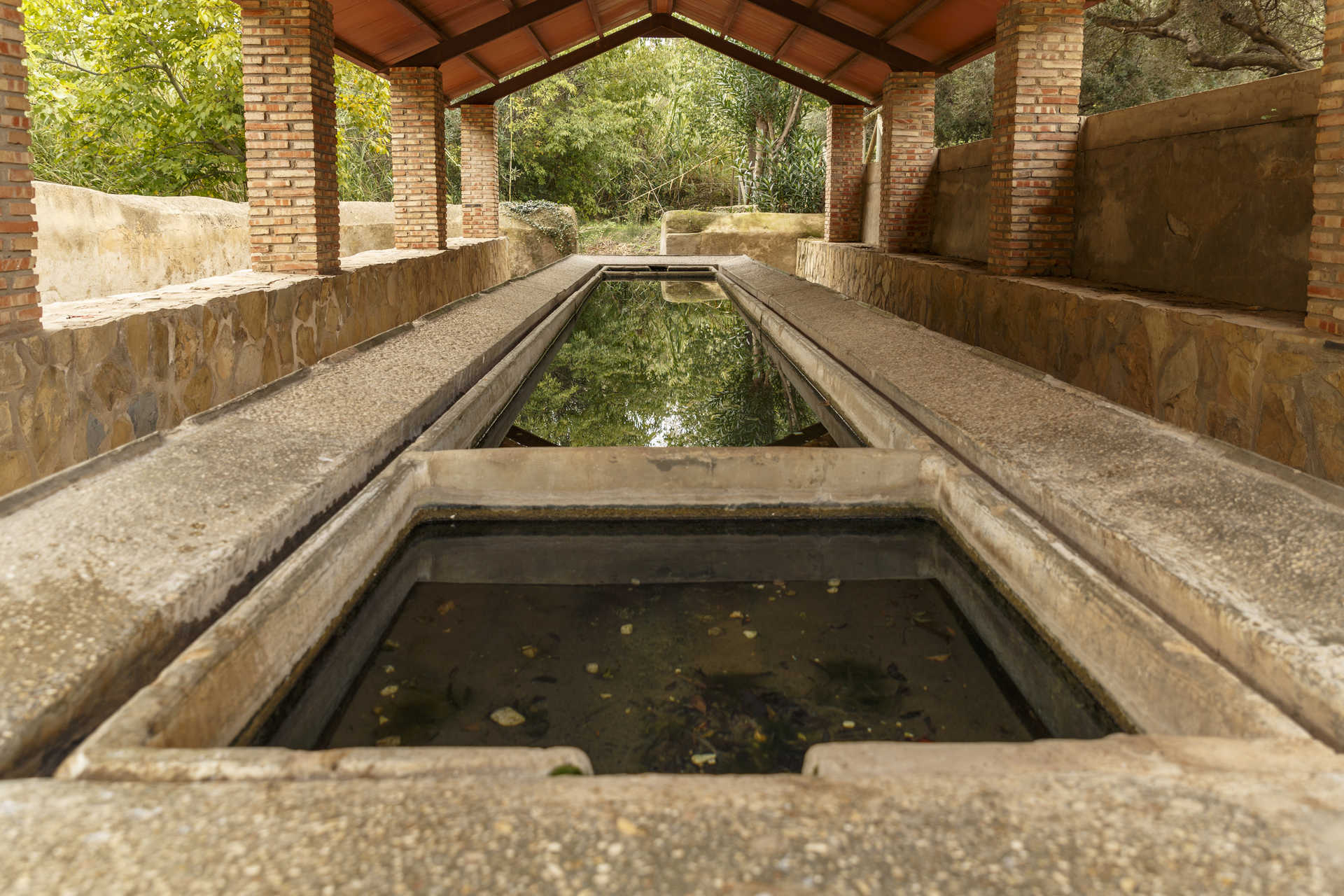 Camí de La Solana
03794

contact information
El The washhouse is the place where the local people used to wash clothes in a traditional way. The rectangular washhouse consisted of two inclined stone lips on the sides. It was built next to a water fountain and it had a roof to have shade in summer.
It was there where women gathered to clean sheets, blankets, towels and clothes; a space to talk about the affairs of the town. The word 'xafardejar' (from Valencian) means to gossip and comes from the phrase 'fer safareig' (to do the laundry)). Safareig is a word of Arab origin (ṣahrîǧ = pond) meaning artificial water deposit, commonly used for irrigation and doing the laundry.
Doing the laundry in a washhouse entailed a series of non-written rules that everyone would respect to maintain public order and the building itself. The women were divided on both sides. Women using soap and lyes stood on one side and, on the other, those who rinsed the clothes. Using different conduits (through which the water was constantly flowing), the water of the lyes would not mix with the clean water.
Benigembla's washhouse is particularly located away from the old town, down by the river. It was built as near of the main water supply as possible to avoid large investments of engineering to raise water to the town.
More information
Other information
Do you want to know about Benigembla in every sense? Enter and discover our sensory route.
https://www.vadesentits.com/benigembla