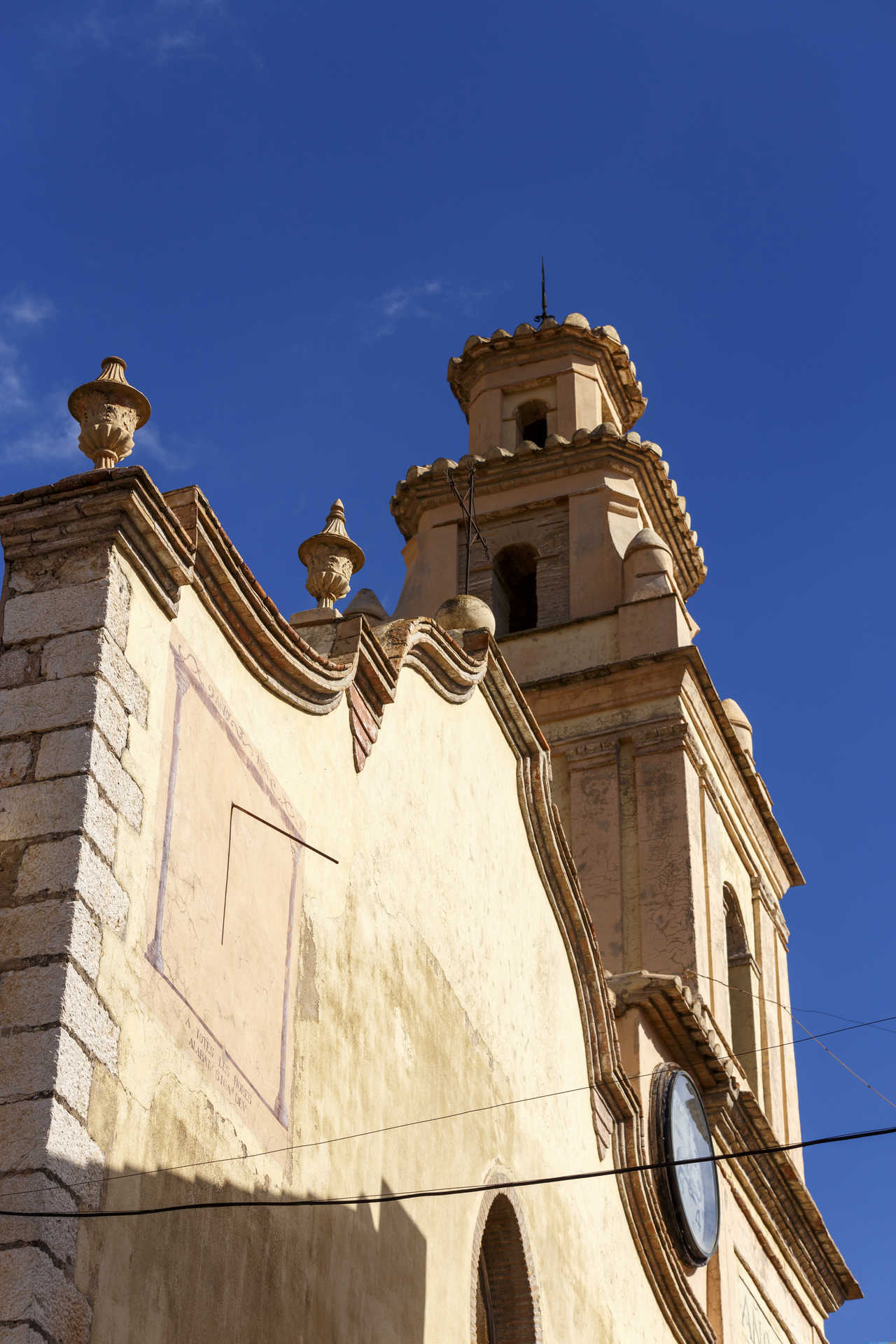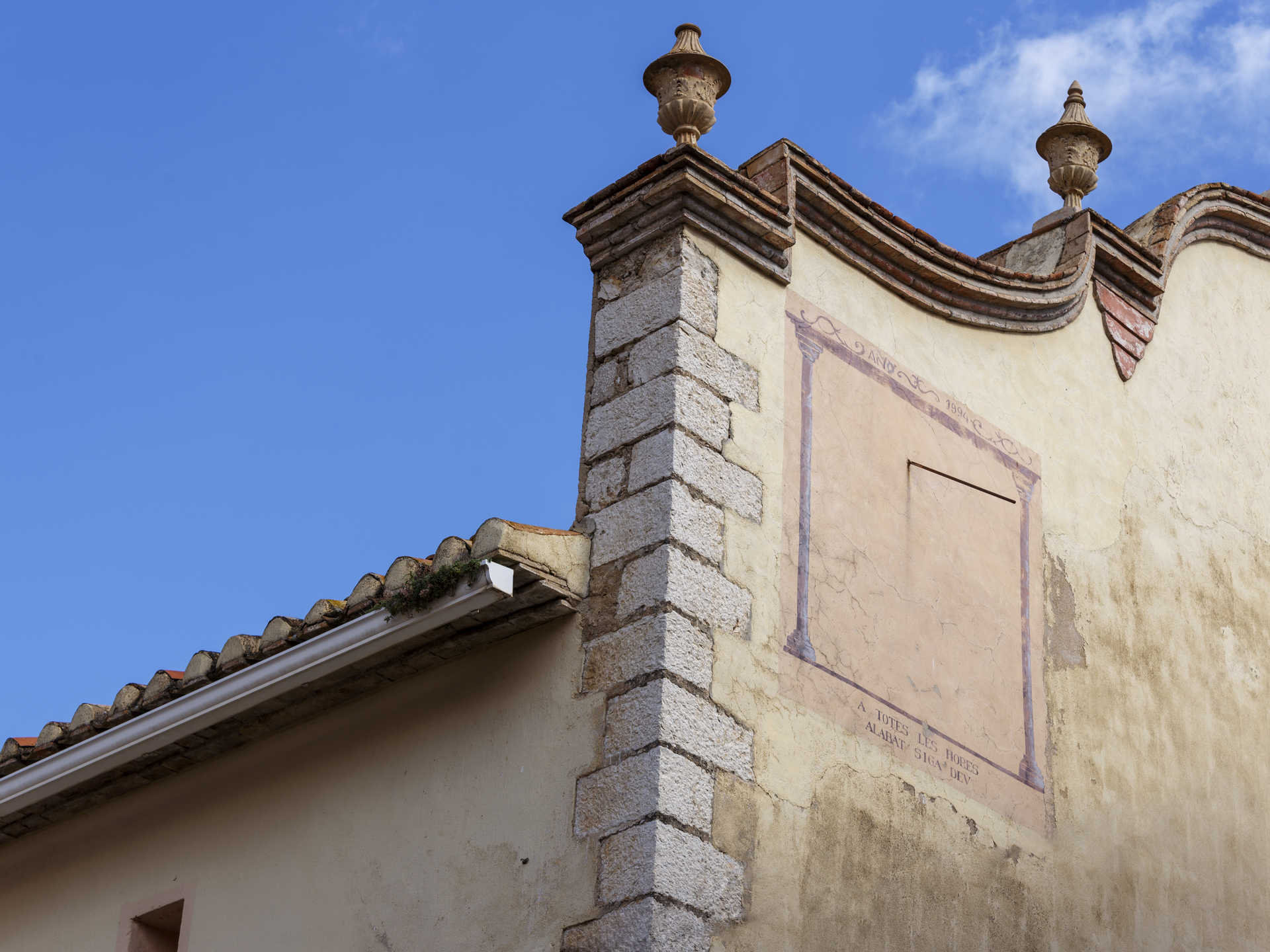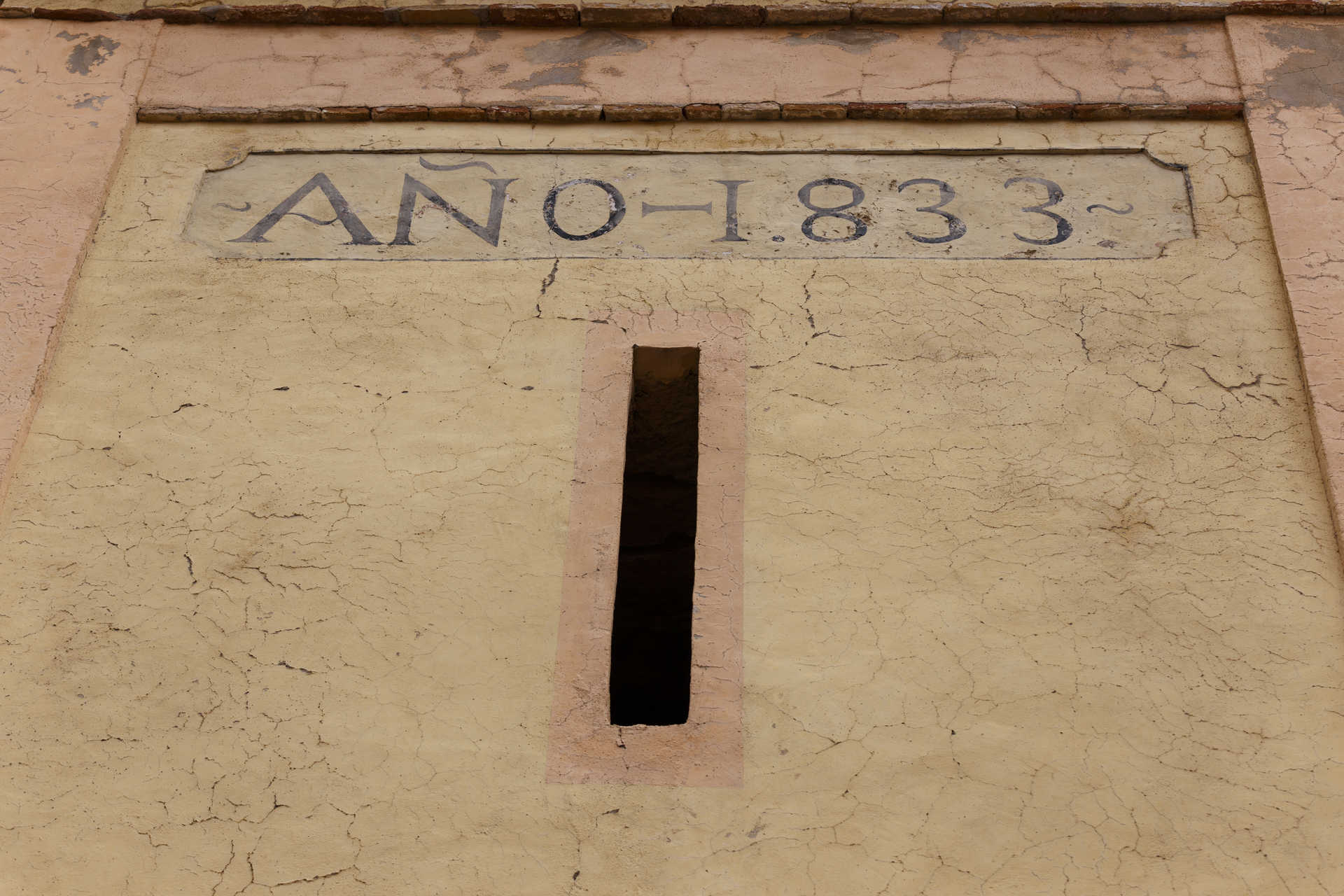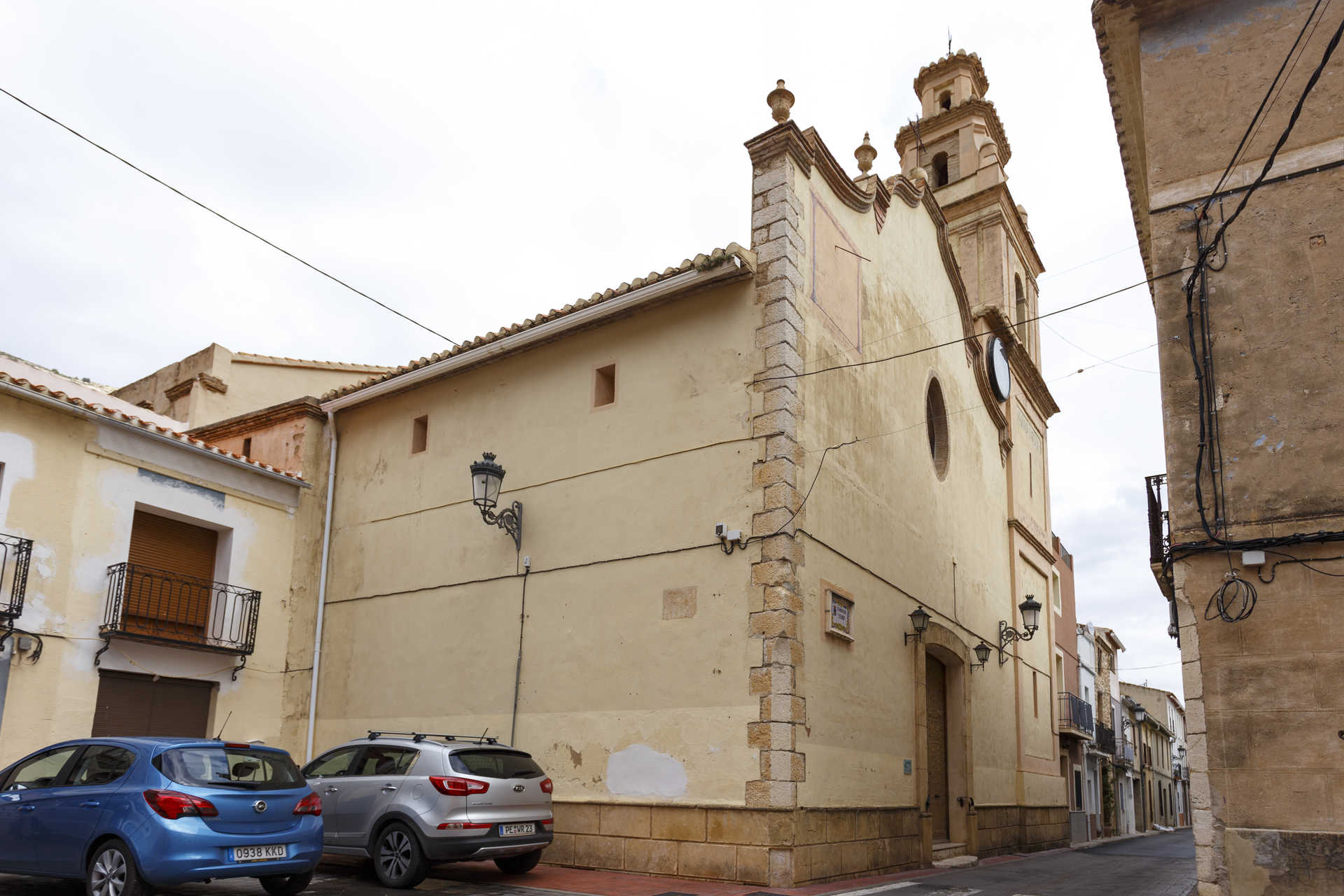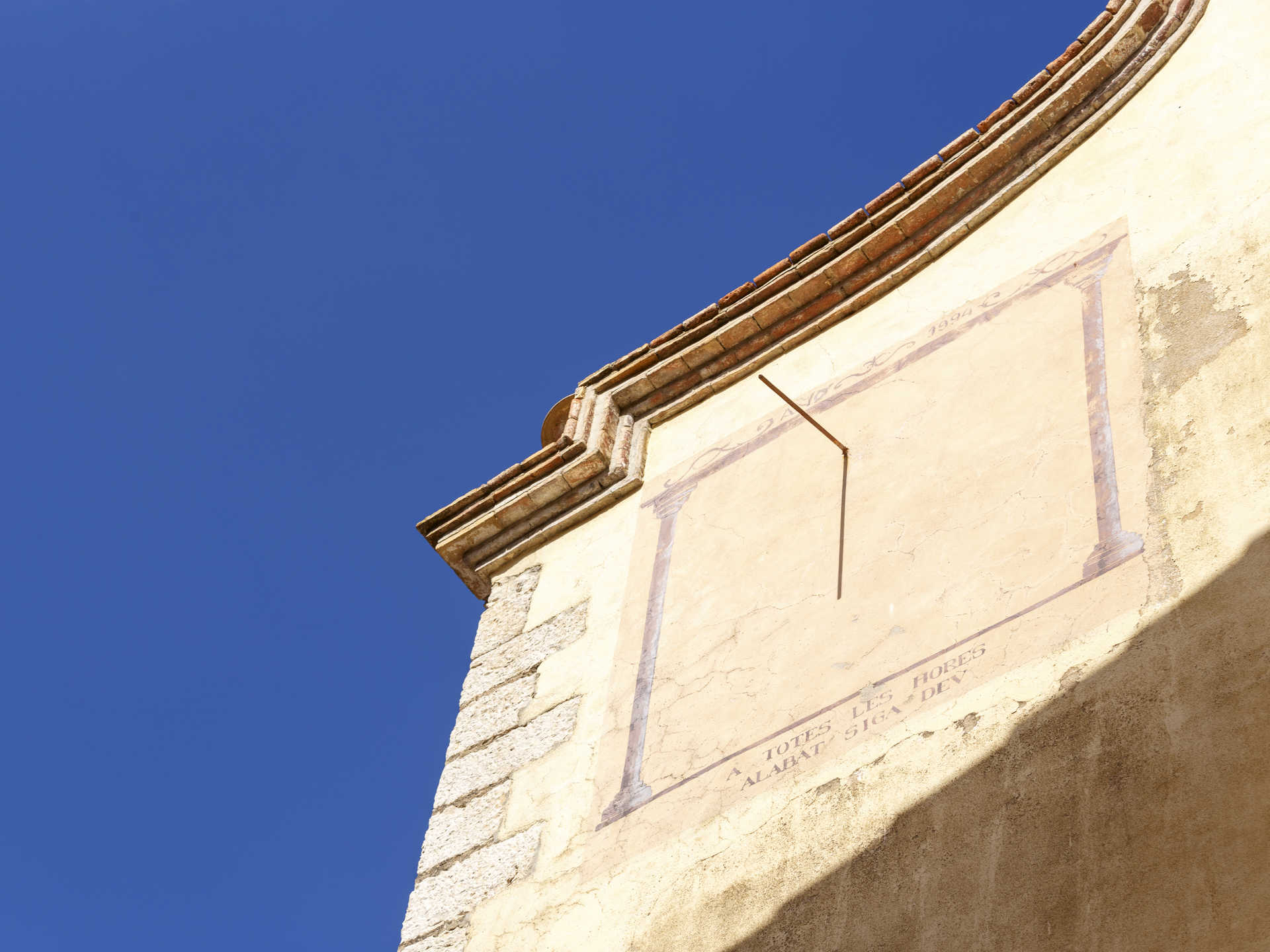 C/ Llarg

contact information
What is a solar clock? How does it work? We can see a beautiful one if we look at the main facade of the church of Benigembla.
Solar watches were one of the first tools used by astronomers to measure the passing of time. A more generalized used began with the arrival of Christianity and the construction of churches in the towns of the region. The clergy would control time and the passing of hours was announced by the sound of the bells. Every solar watch has a gnomon, in this case, it is in the main façade, and its shadow indicates the hours of the day. There is a phrase inscribed in 1994 says: "Praise God all the hours of the day."
This Sun clock has a seemingly simple mechanism: a cane, called gnomon, that projects its shadow on a surface marked with time units. As the Earth moves on its axis, the shadow of the cane sets the solar time.
Learning how a solar clock works entails some notions of orientation.
​
The inscribed phrase (of the year 1994) says: 'Praise be to God every hour of the day.
More information
Other information
Do you want to know about Benigembla in every sense? Enter and discover our sensory route.
https://www.vadesentits.com/benigembla