Benissa Moors and Christians Festivities Programme 2022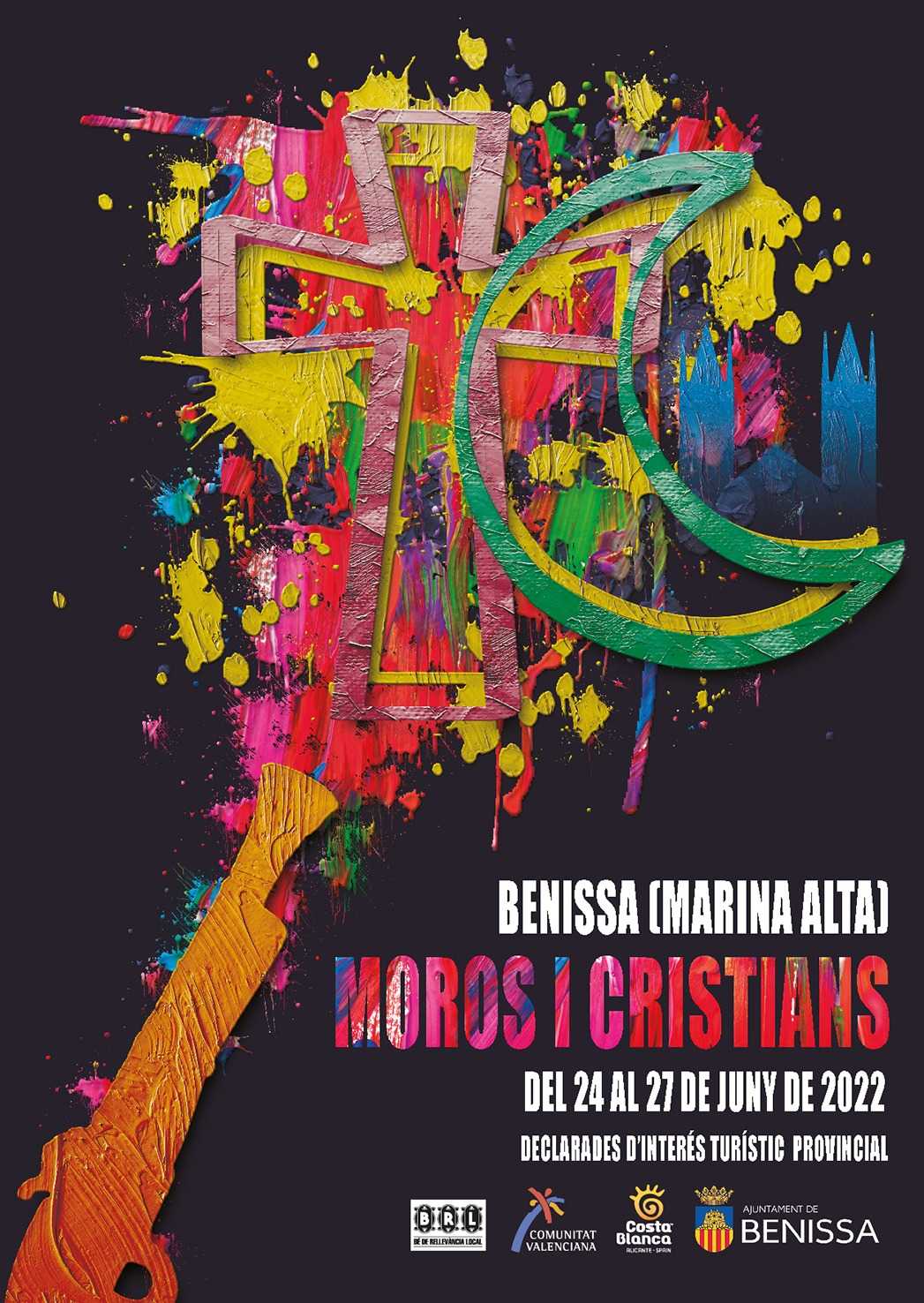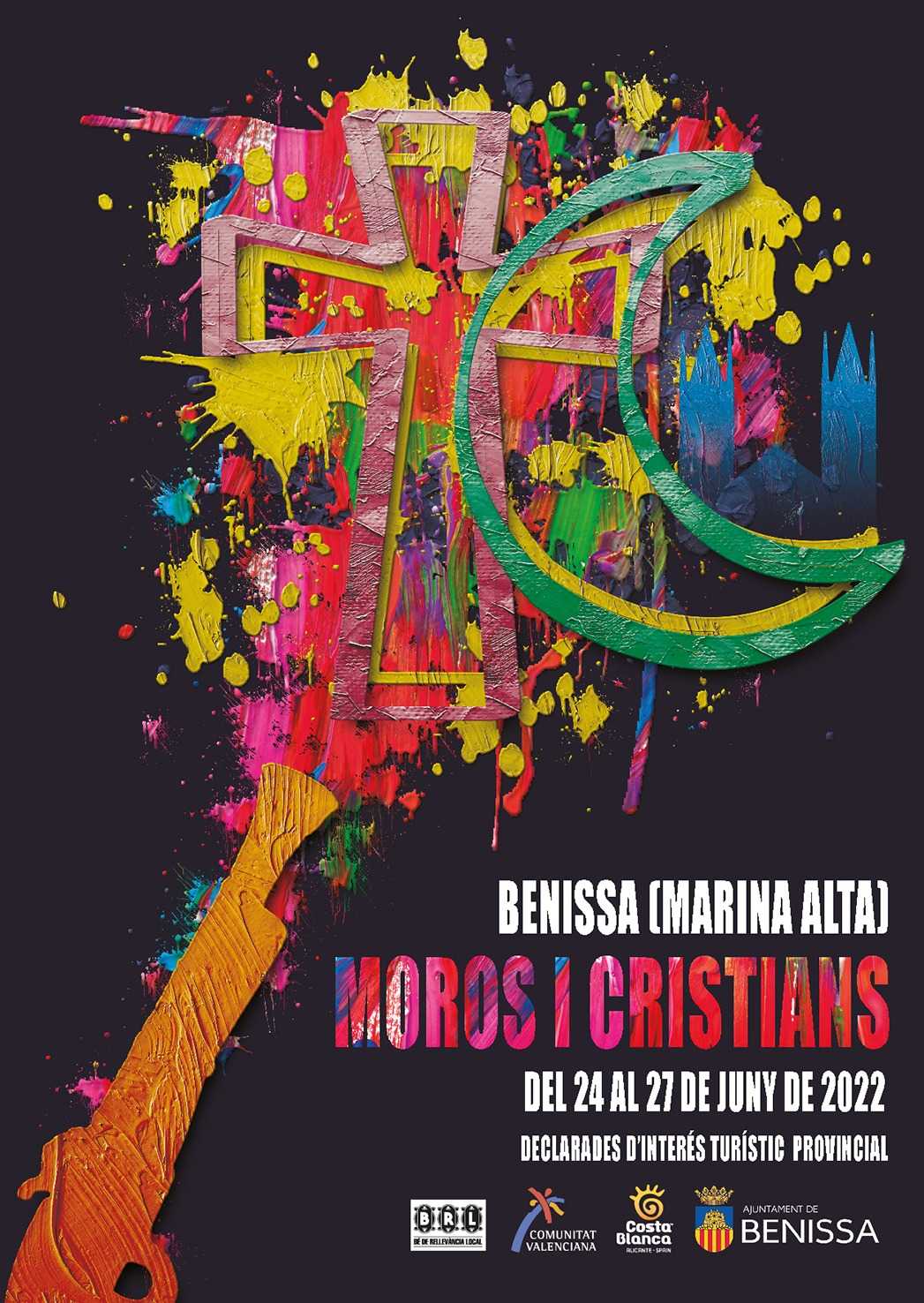 03720

contact information
Benissa Moors and Christians Festivities Programme
They are held in honour of Saint Peter on the weekend closest to the 29th of June. The events that can be attended during these days include spectacular parades with splendid attire and embassies in honour of ancient battles.
FESTIVITY DECLARED OF PROVINCIAL TOURISTIC INTEREST.
Friday 24 June
11.00 PM Presentation of pennants on the castle premises. Proclamation of the festivities by Mr Miguel Ángel Soliveres Fullana.
At the end of the event, fireworks will be launched from the castle by Pirotecnia Hnos. Caballer.
Next, the Euforia orchestra will perform on Plaza Rei Jaume I, with a bar service.
Saturday 25 June
12.30 PM Remembrance of deceased festival organisers in the municipal cemetery.
7.30 PM Entrance of the music bands.
8.00 PM " ENTRA" (Entrance of the Christian and Moorish troops without festival positions) from Calle Valencia to the end of Carrer Nou.
Note: This year, seats will be free of charge.
PARADE ORDER
Christian side:
Christian pennants cart
Corsàries Filà (squad)
Conqueridores Filà (squad)
Llauradors Filà (squad)
Pirates Filà (squad)
Templaris Filà (squad)
Moorish side:
Moorish pennants cart
Sharquies Filà (squad)
Beduïnes Filà (squad)
Tarifes Eslaus Filà (squad)
Bereberes Filà (squad)
Zairenyes Filà (squad)
Califes Filà (squad)
Sunday 26 June
11.00 AM Parade of all the filaes to visit the retirement home bearing the image of the apostle Saint Peter.
12.00 M Offering and mass in honour of our patron saint, the apostle Saint Peter.
6.30 PM Children's entrance and XXX squad corporals' contest.
8.15 PM Siege by the Moorish side from Plaça del convent to the castle premises.
9.15 PM Moorish embassy and capture of the castle by the Moorish troops.
Monday 27 June
10.30 AM Siege by the Christian side, from Plaça del Portal to the castle premises.
11.30 AM Within the castle, Christian embassy and subsequent reconquest of the town of Benissa by the Christian forces.
7.30 PM Informal and humorous parade by the music bands.
8.00 PM Humorous parade by all filaes.
Attendants are hereby notified that there will be no seating arrangements to watch the parade.
END OF THE FESTIVITIES
We reserve the right to cancel or modify any event or schedule.