Fiesta de San Isidro Labrador in Bigastroi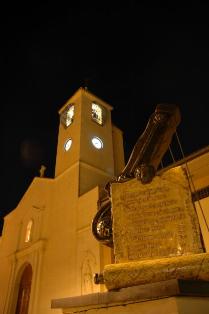 03380

contact information
A pilgrimage in honour of San Isidro livens up the usually peaceful town of Bigastro. Come and see it and enjoy all the other events that are on as part of the festivities.
Bigastro, in La Vega Baja, is the perfect choice of destination for a country getaway spent walking through the scenery and exploring sights such as Nuestra Señora de Belén parish church. It's a great place to go camping, spending the night in the midst of nature in inland province of Alicante.
Bigastro goes all out for San Isidro festival with noisy fireworks and beautiful decorations decking the streets. You can even expect to see horse and carriages as part of the festivities. After mass, pilgrims walk with the image of the saint to Pedrera, where the chapel is located, stopping off on several occasions along the way. The Queens and Ladies of the town, groups, associations and more all take part in the pilgrimage.
After, music and children's events will keep everyone busy until it is time to walk back to the parish church and continue the festivities with plenty of good food and dancing. Games, competitions, street parties and more: Bigastro is a great destination for San Isidro.