Ethnological and archaeological museum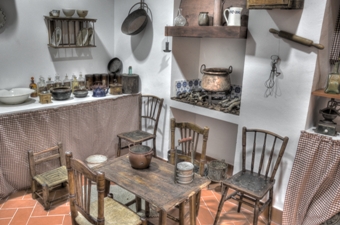 C/ Sellesos, 7
03510

contact information
More information
Schedule
Monday to Friday: 9: 30 to 14:30.
Thursday: 9:30 to 14:30 and 15:30 to 18:00 .
Closed weekends and holidays.
This Museum includes a permanent exhibition entitled The way we were ... which encourages older visitors to remember and younger visitors to learn about the traditional customs and activities carried out in Callosa d'en Sarrià before the rise of loquat farming in the 1960s. The exhibition presents a linear structure, arranged around four themed areas: childhood (school and children's games), the countryside, traditional trades (manufacturing of hemp sandals, masonry, shepherding, limestone, paving, quarry mining, bee keeping, etc.), and the traditional houses in Callosa, all shown through exhibits and information panels.