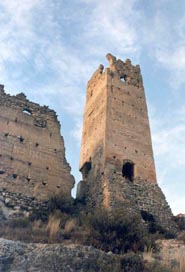 Partida de Penella
03820

contact information
Discover Cocentaina's long and fascinating history at Penella Castle.
Located outside the town of Cocentaina, Penella Castle is a fine example of architecture from the first Christian period, specifically, the 13th century.
The fortress was built using masonry and rammed earth construction techniques. It comprises a square keep and, on the western side, a rectangular building which was once used to access the castle. Originally a defensive fortress, it later became a symbol of feudal power.
The castle is located within castillos rurales, fortified noble houses. And Cocentaina is also home to Penella chapel, which is close to the castle, and other sights that are absolutely worth a visit.
Penella castle breathes history, tradition and culture, promising an unforgettable visit.