Fiesta de Moros y Cristianos de Crevillent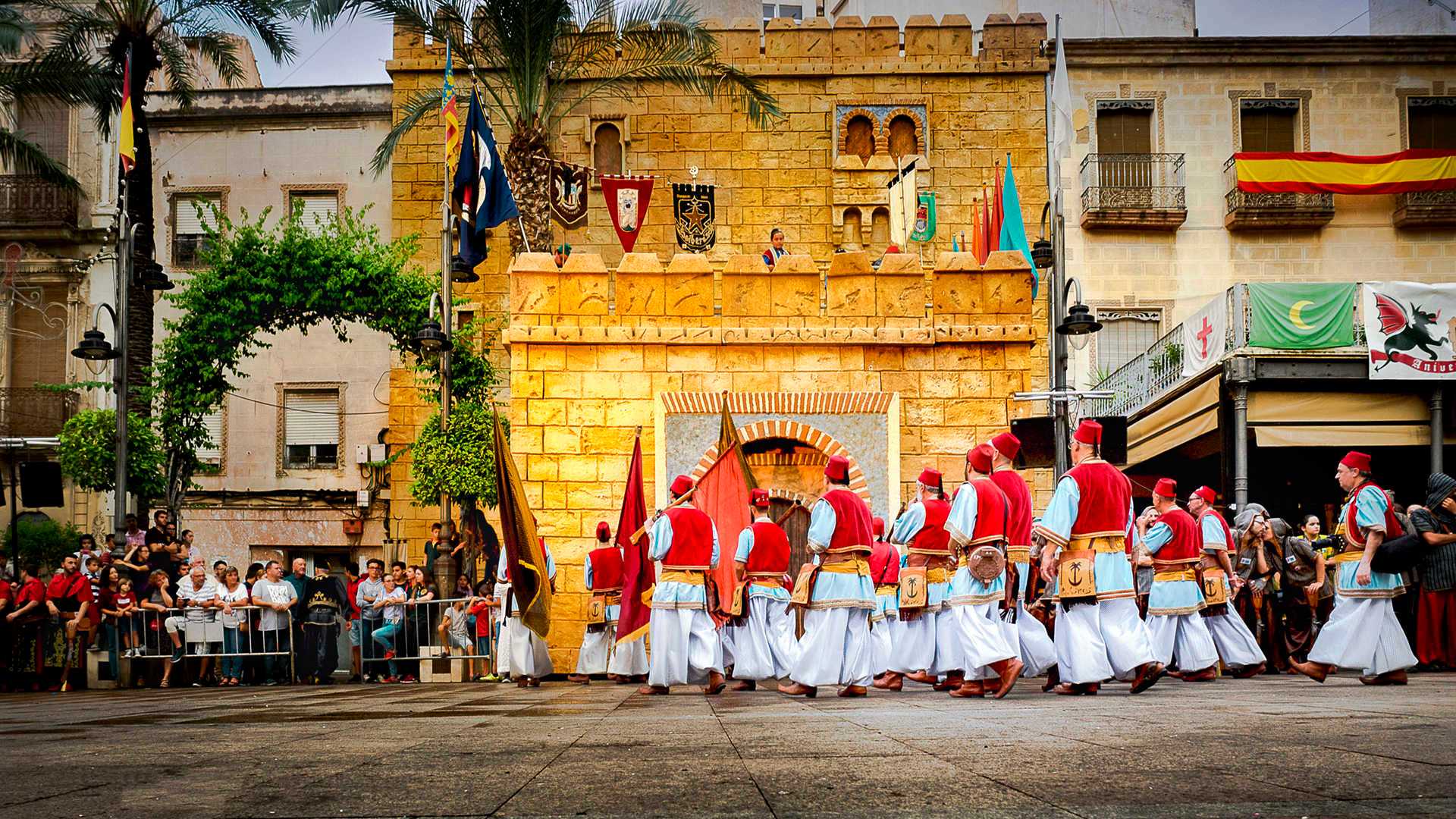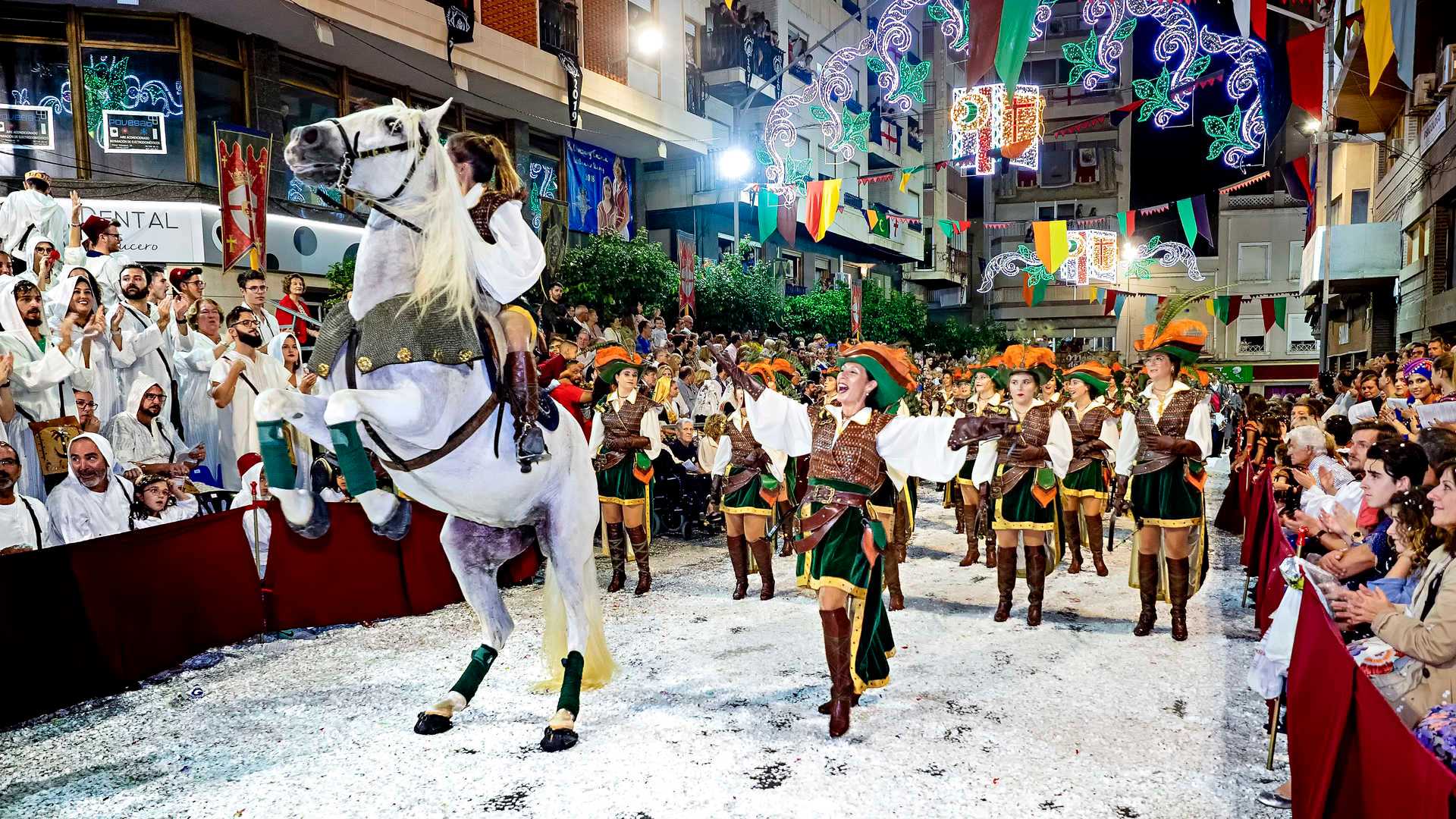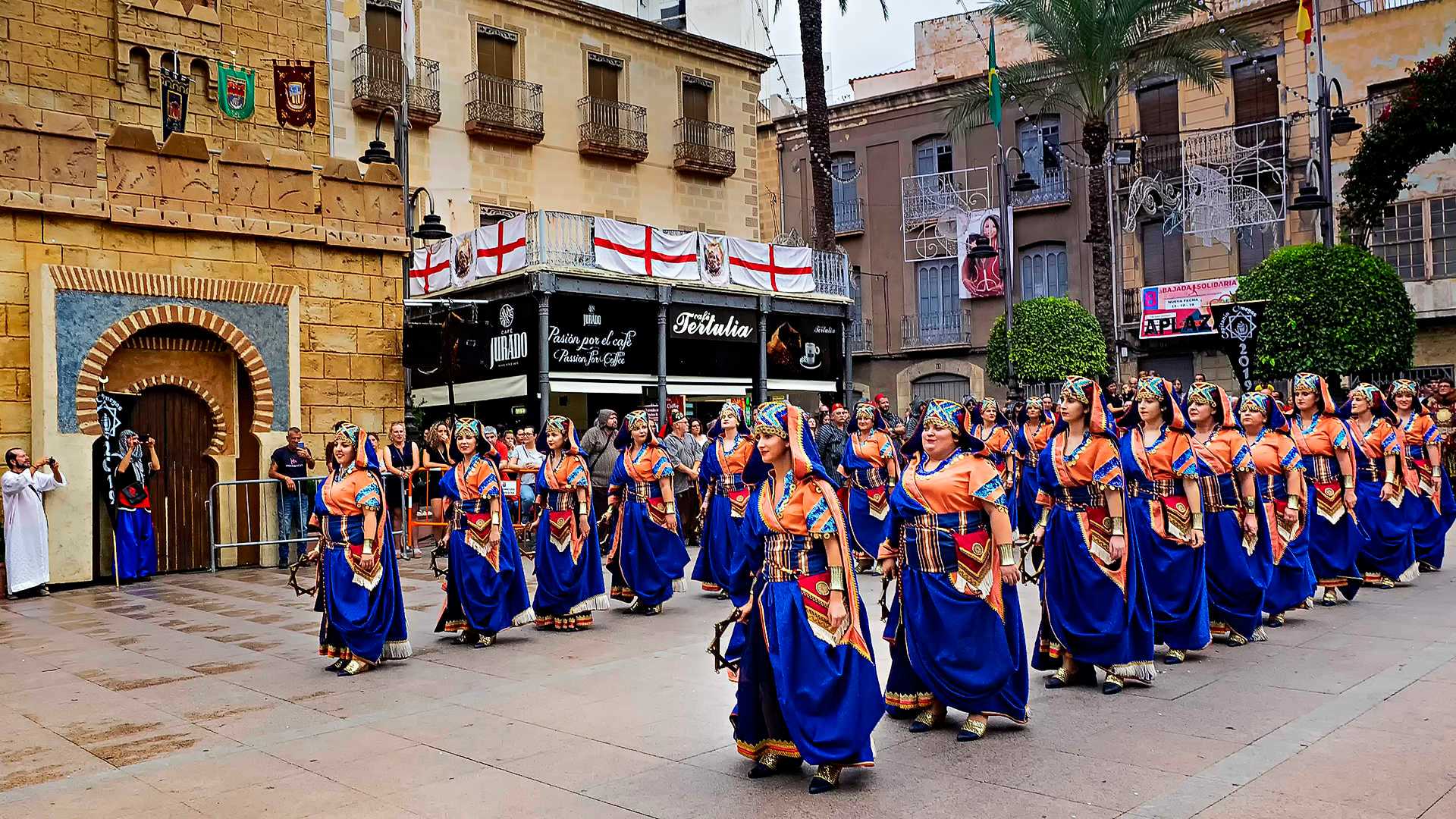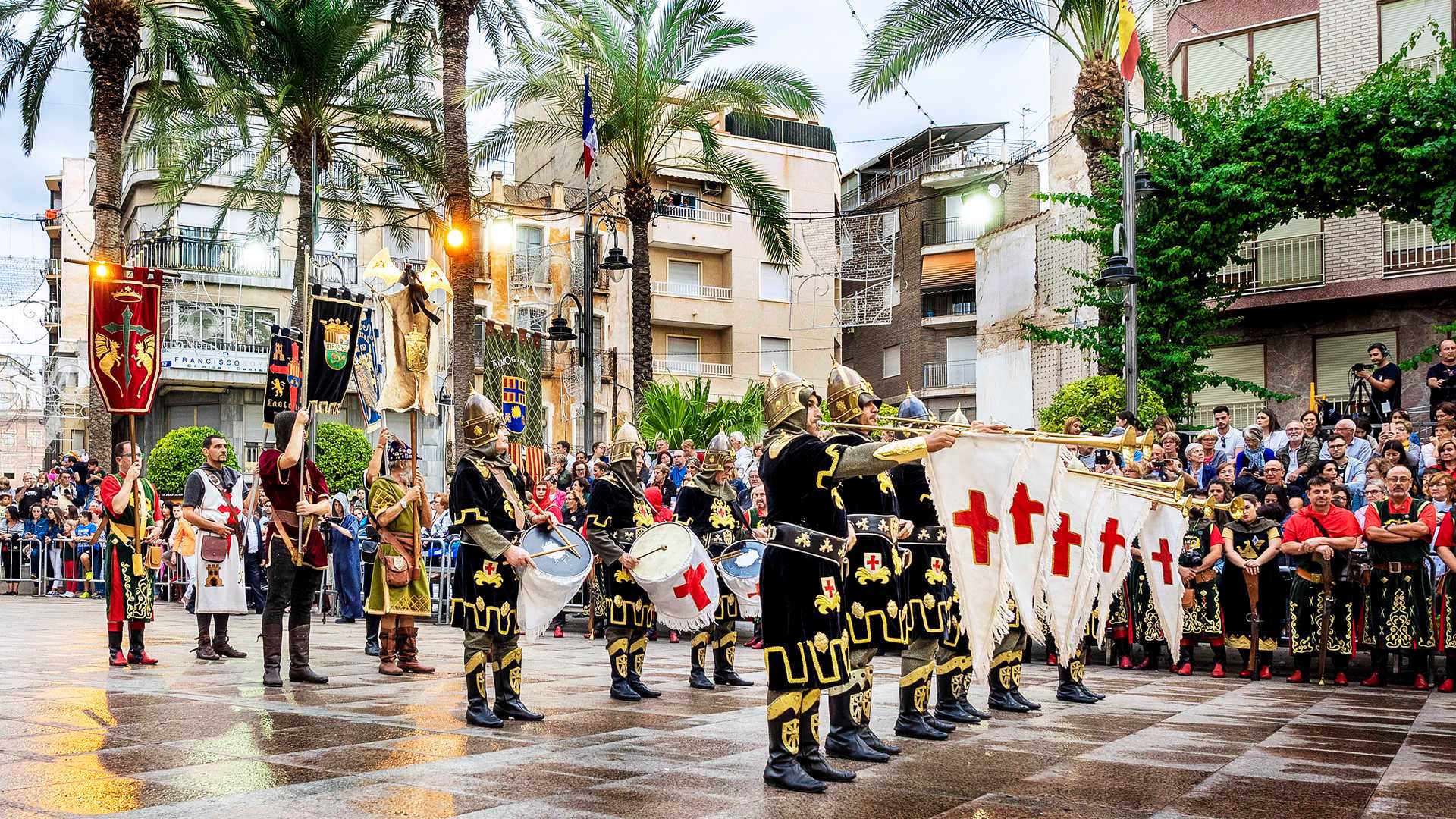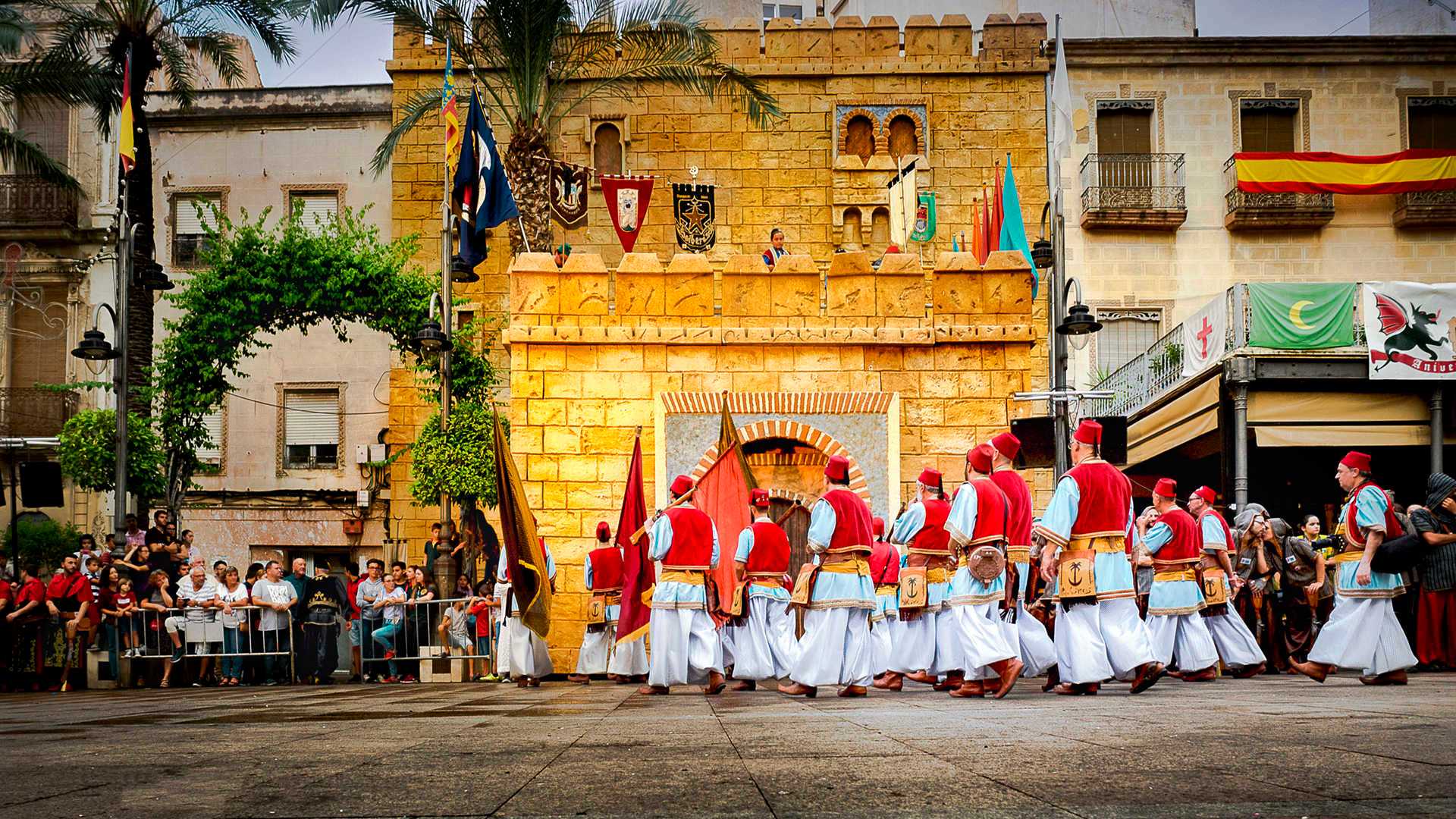 Crevillent's Moors and Christians festival is an Event of National Tourist Interest. Come and experience it for yourself in late September.
Held in honour of Saint Francis of Assisi, Fiestas de Moros y Cristianos de Crevillent commemorates battles that took place in the town every September and October. The festivities commence with the Entraeta procession (also known as the Cabo procession), which is followed by the humorous procession in which each of the local comparsas (associations) choose a topic and create costumes, choreography and staging around it. There is also a children's procession.
Next, the comparsas take centre stage with Bandos and various other parades and processions. Throughout the celebration, the streets of Crevillent are filled with spine-tingling music and an incredible atmosphere. Don't miss it.
*Please confirm event times and dates have not changed.