Moros y Cristianos in honour of Francis of Assisi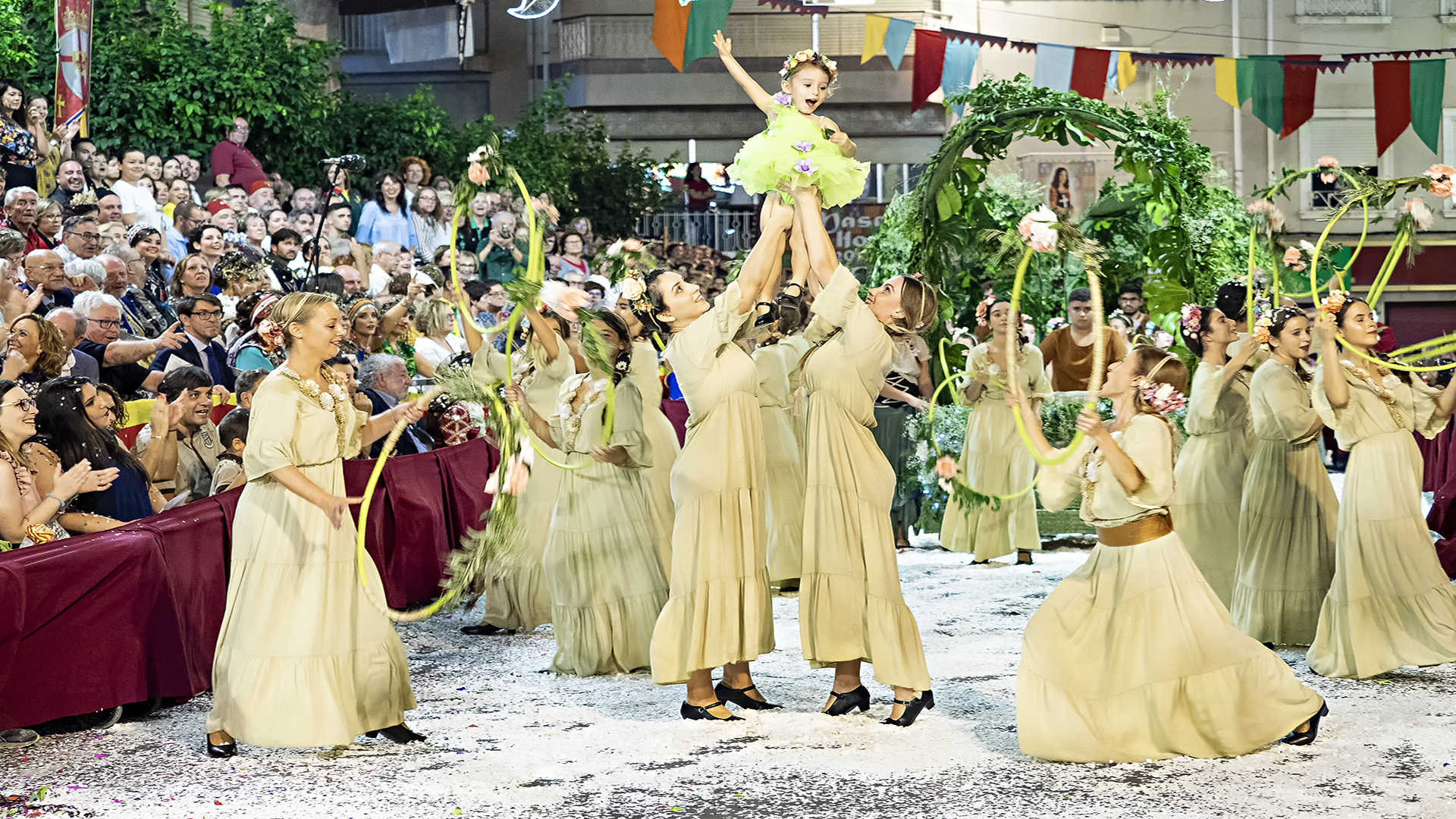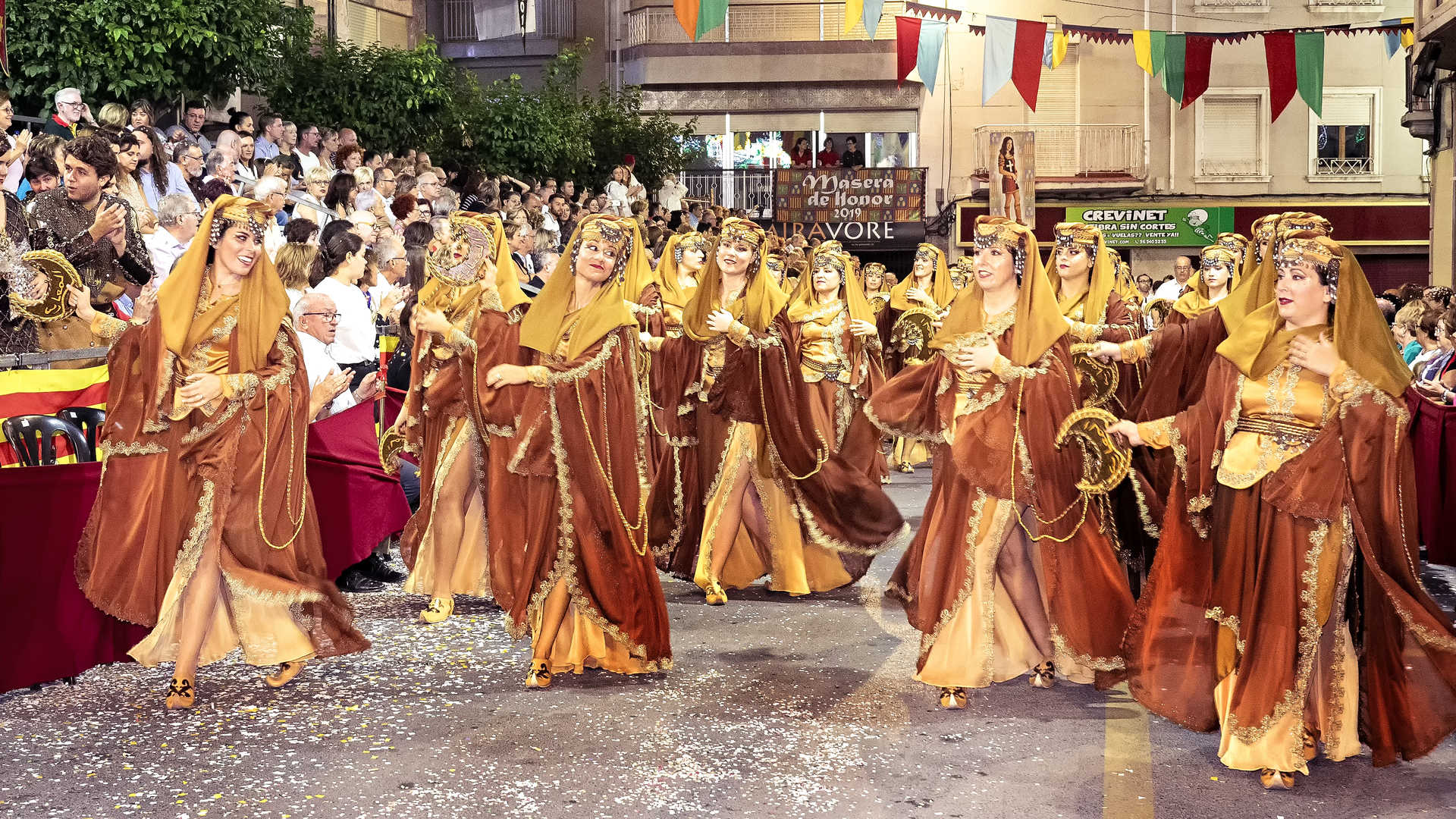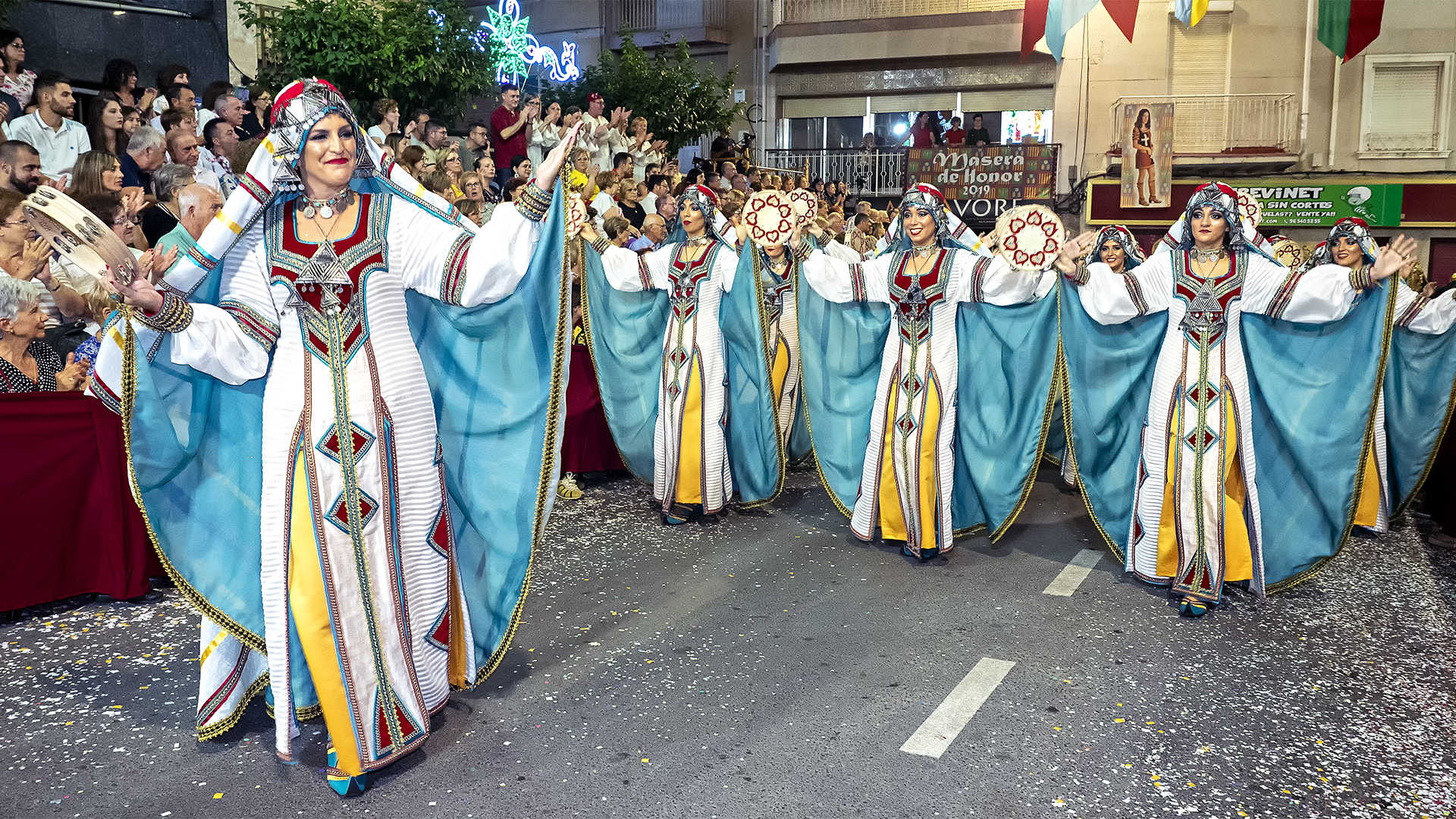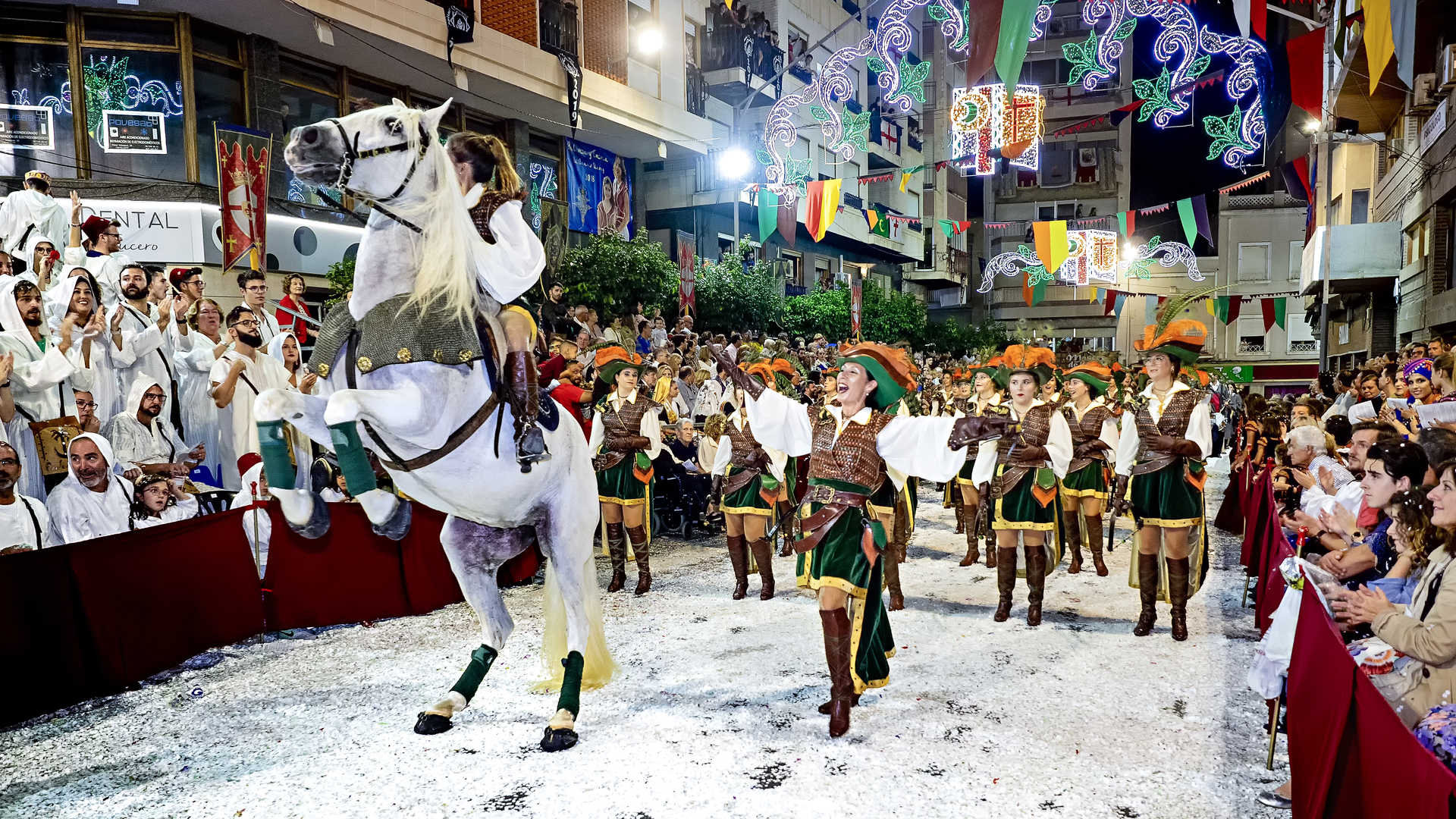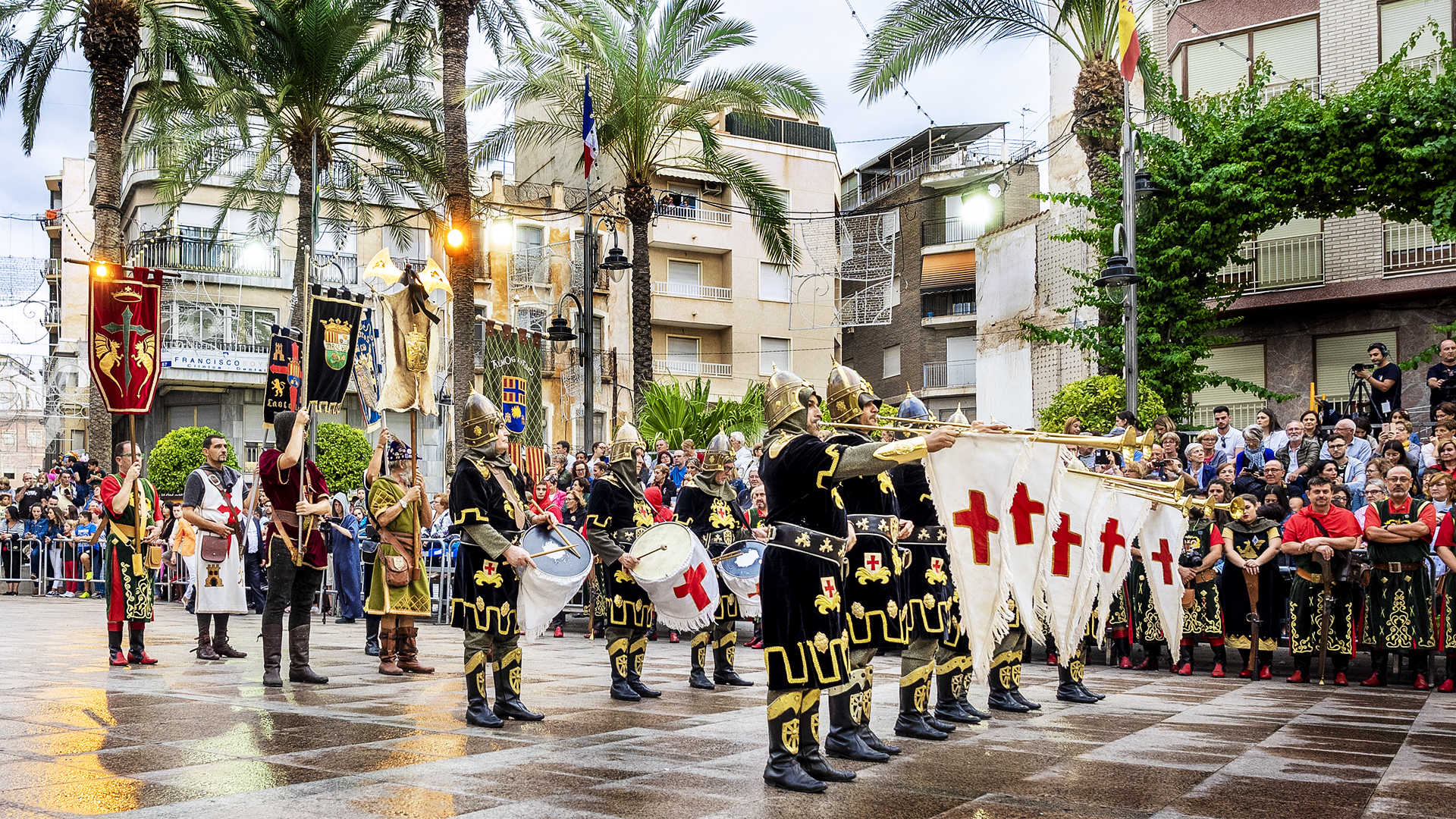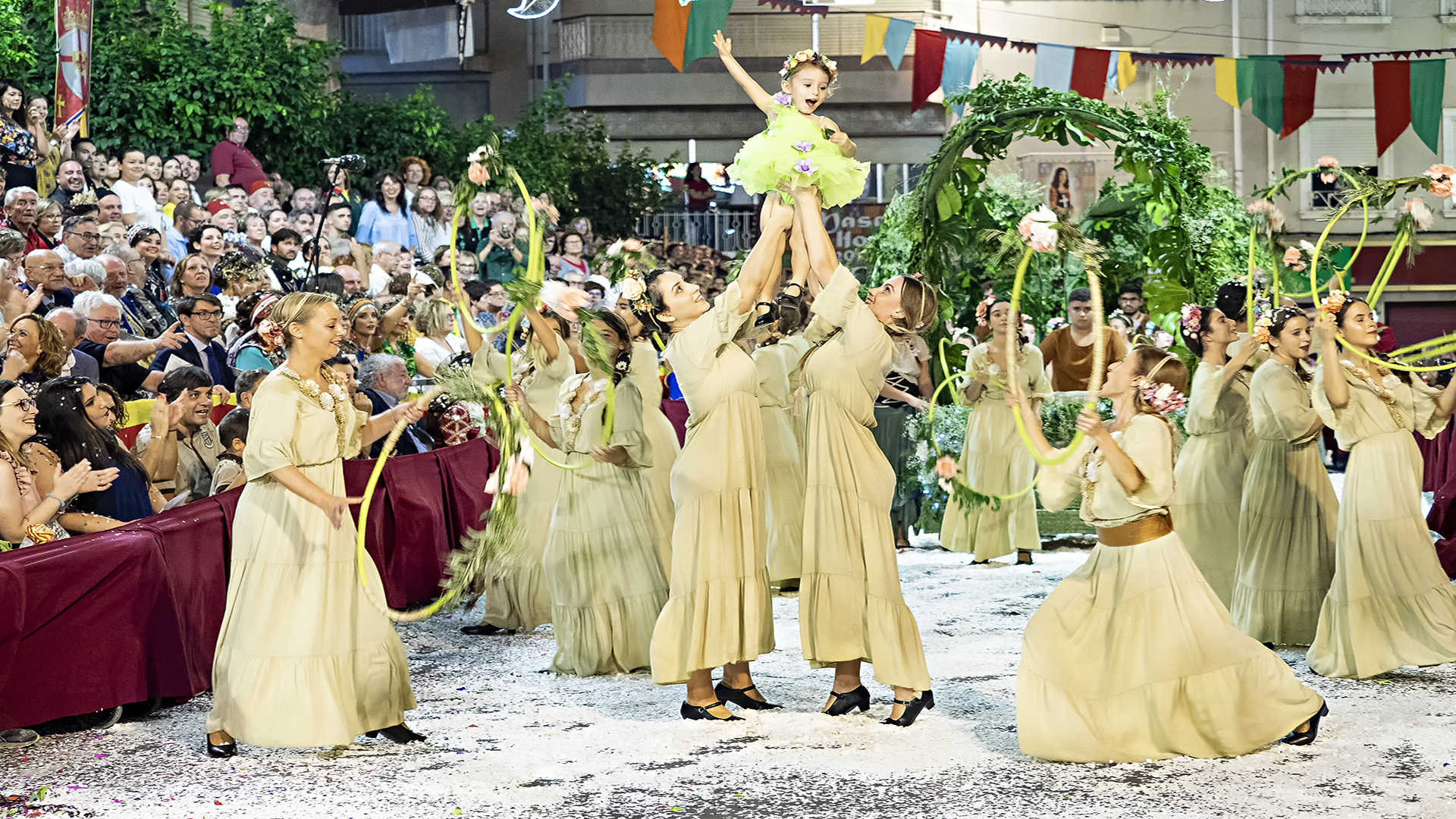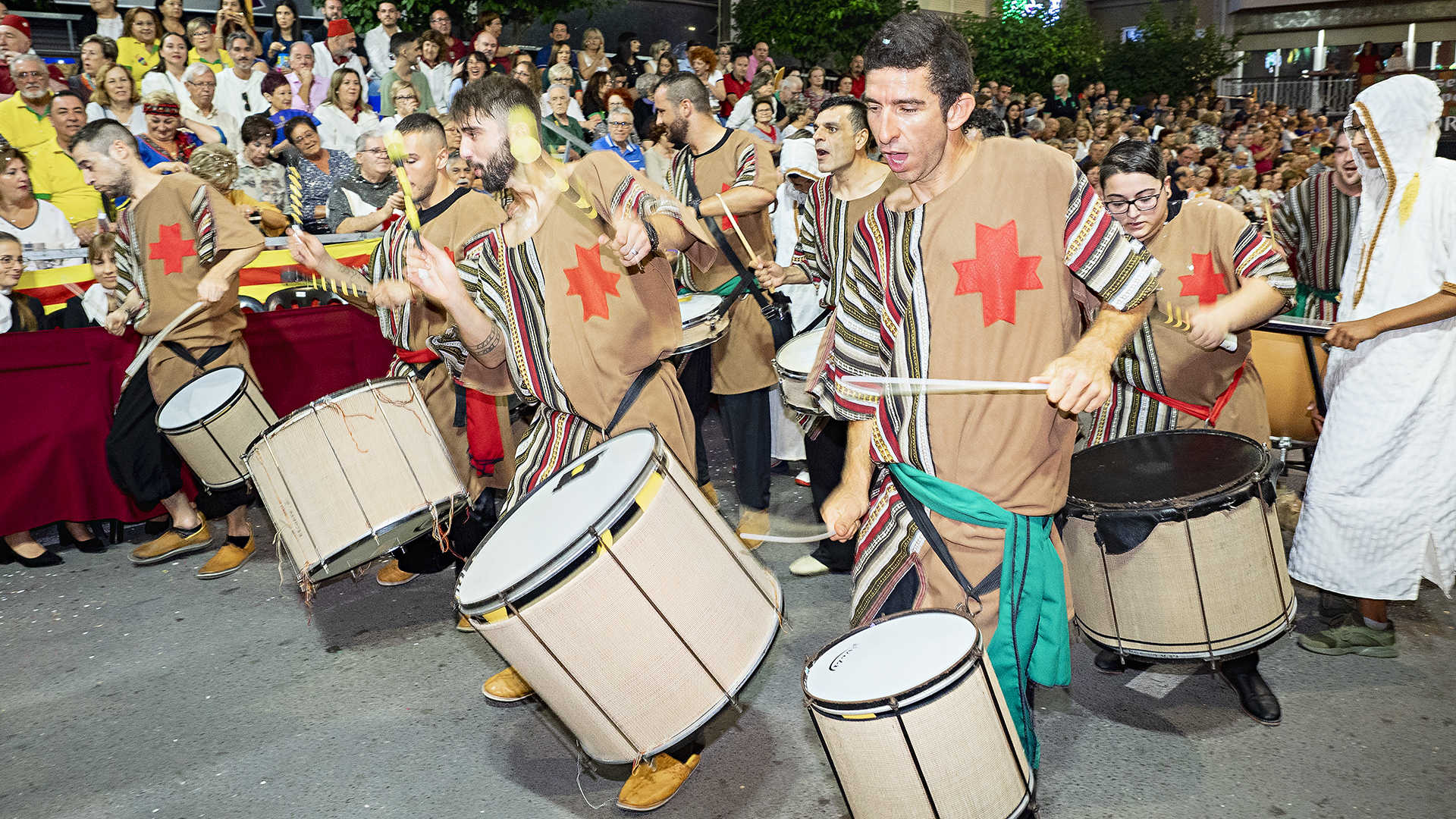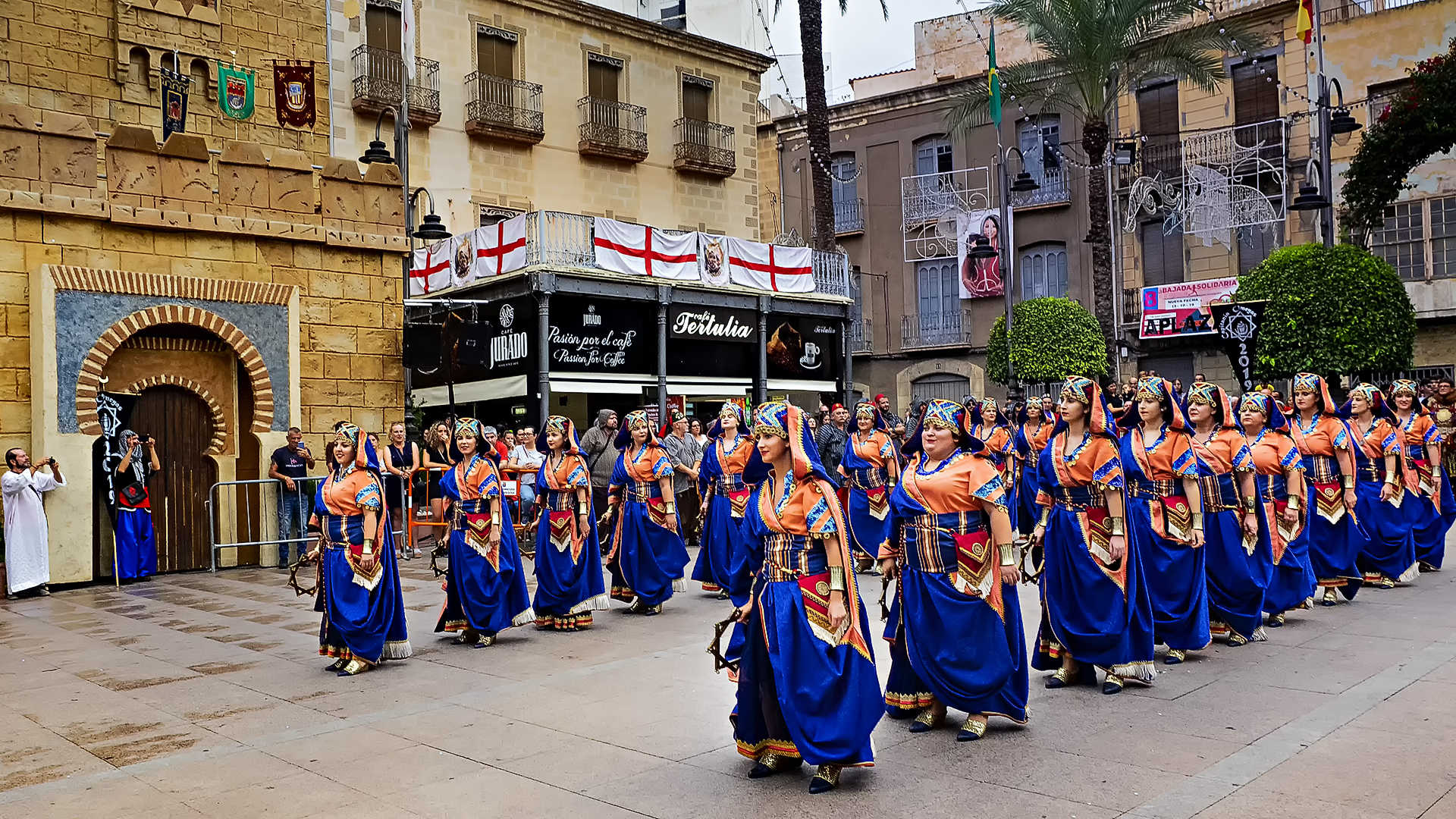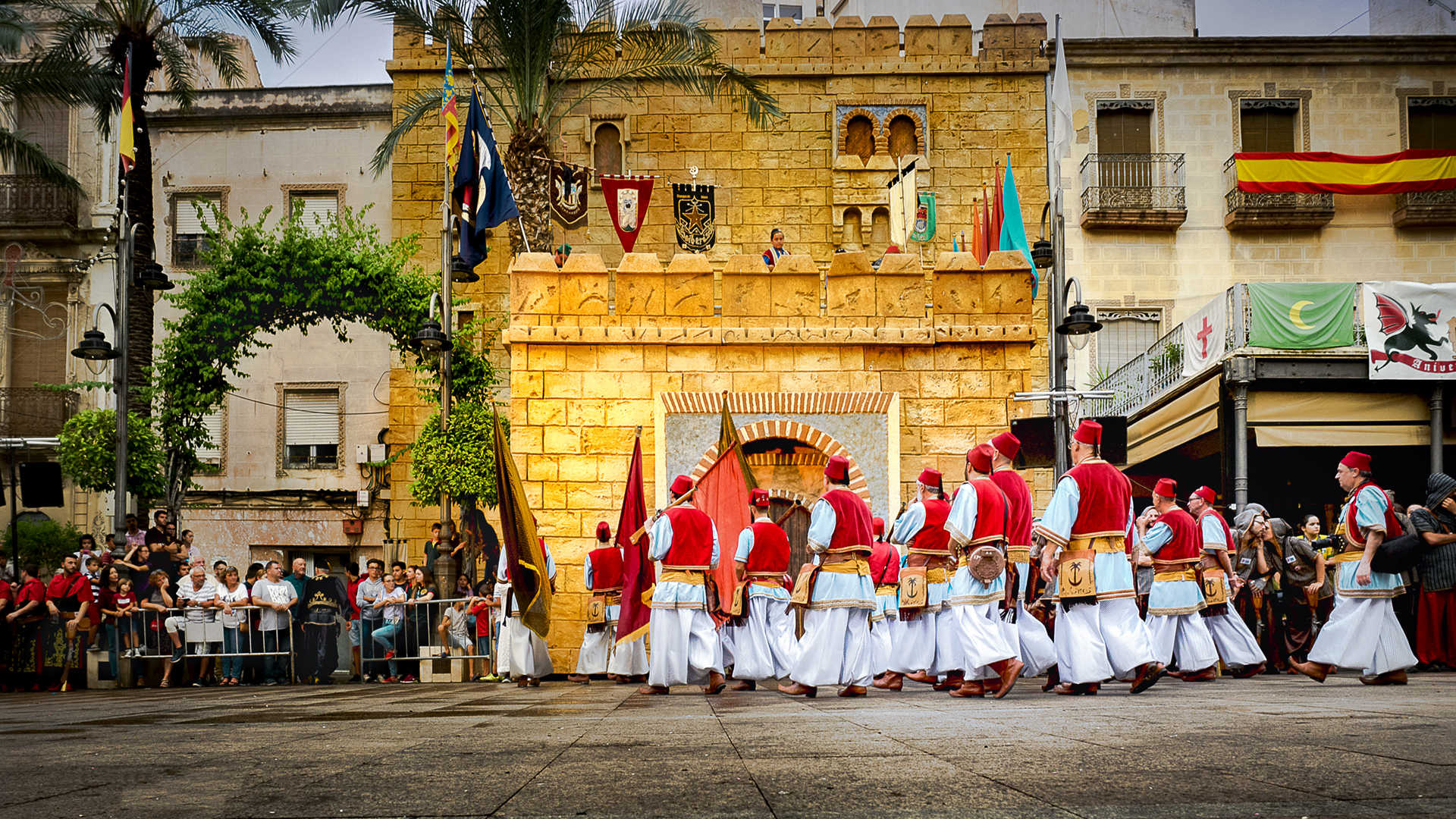 Colour, music and gunpowder take over the streets of Crevillent during the festivities celebrating Saint Francis of Assisi. Find out what to expect.
Moros y Cristianos – the Moors and Christians festival – in Crevillent is celebrated in honour of the town's patron saint, Saint Francis of Assisi. Declared an event of international tourist interest, the festival brings processions, music and plenty of fun to every corner of the town. You won't want to miss it.
A total of twelve organisations, six representing the Christians and six representing the Moors, are the protagonists of an event that has something for all the family. From religious processions, comedic parades and children's entradas to offerings of flowers, the festival parade, the entrada of the Moors, Christians and the "embassies", there is no shortage of events for you to enjoy.
And that's not all. There's also plenty of fun for you to soak up with firework displays, lunches, dinners and music performances. An incredible way to visit Crevillent and experience its historic and cultural heritage up close.
*Please confirm event times and dates have not changed.
More information
Type of interest
International tourist interest