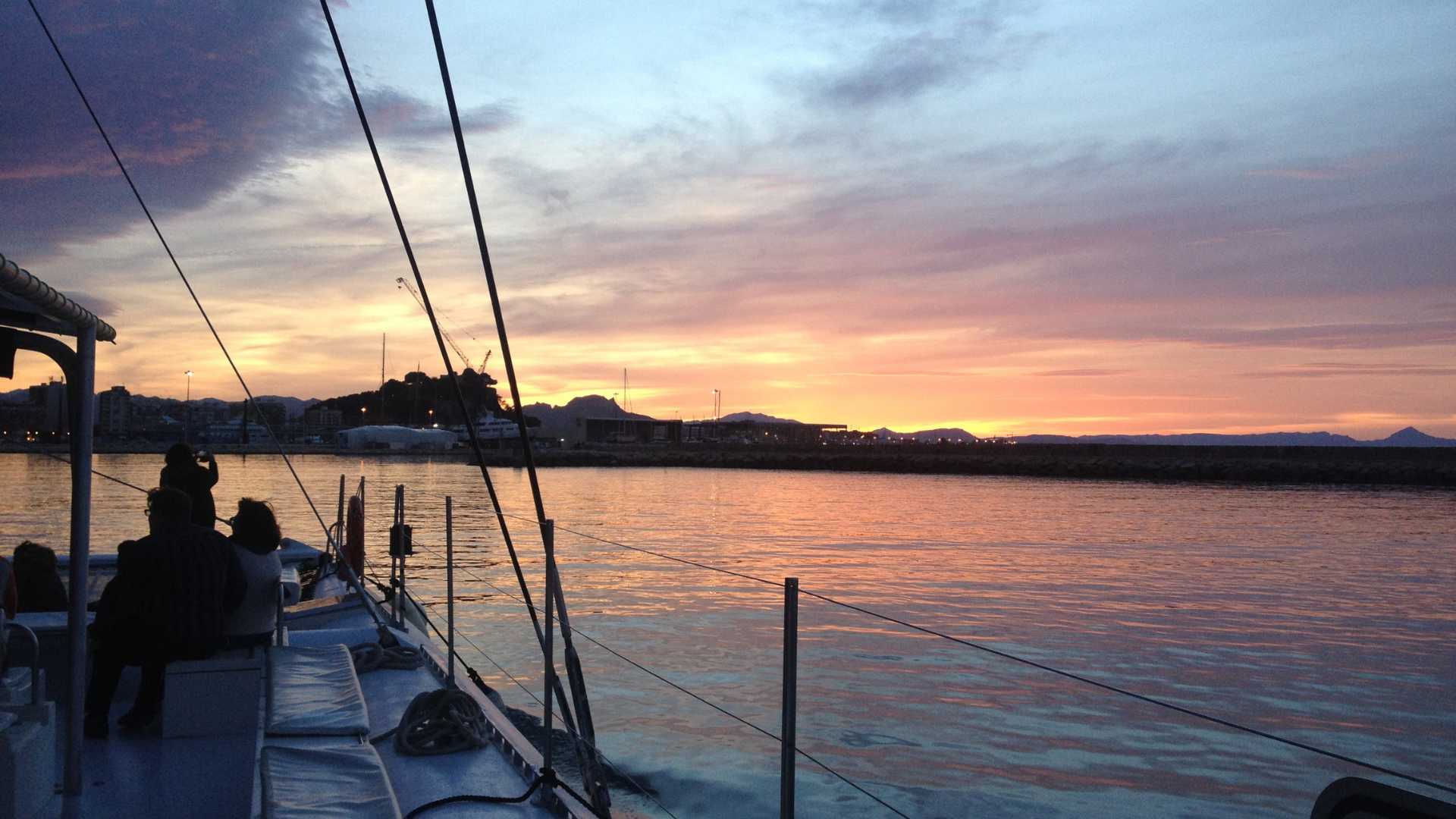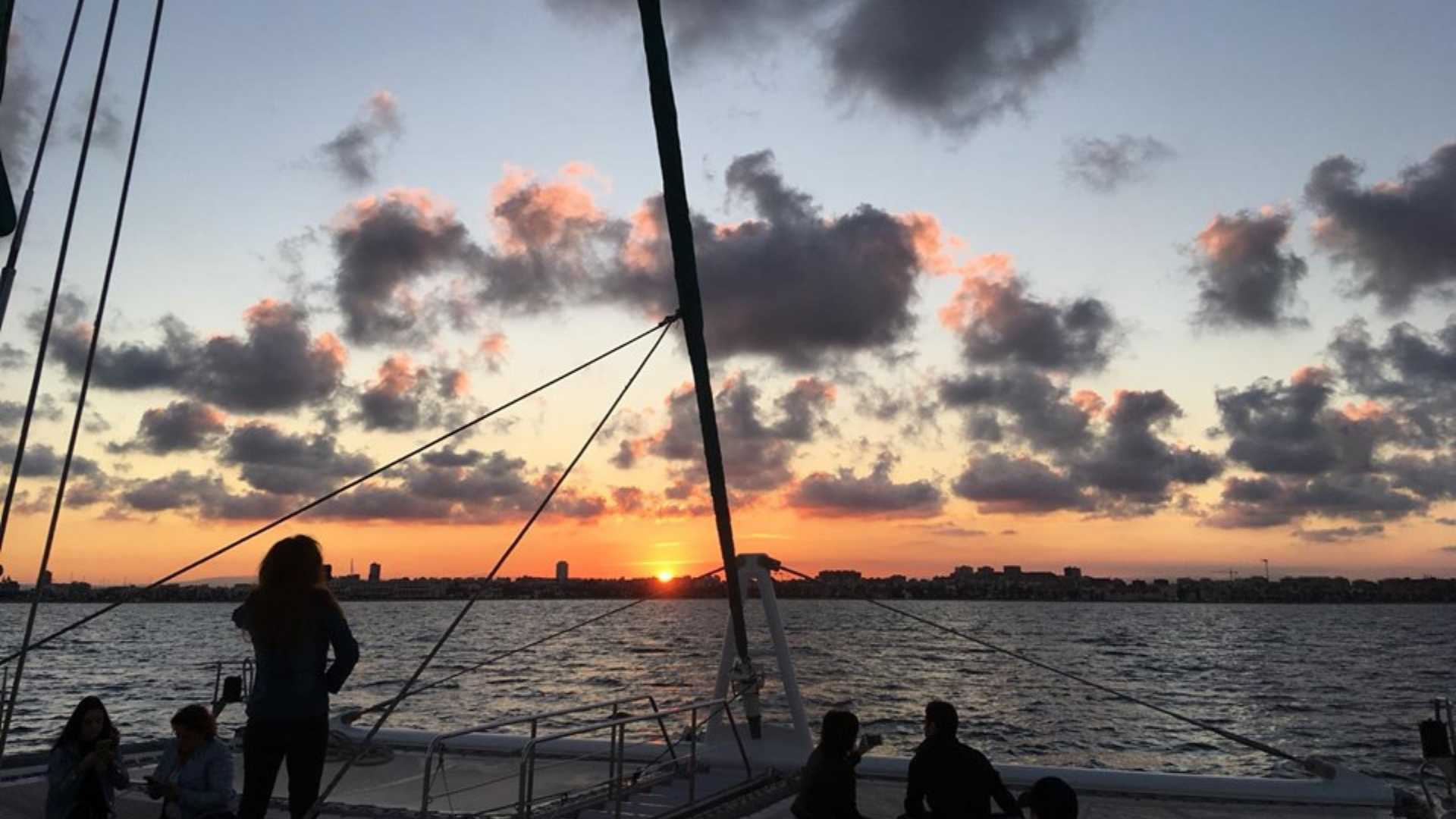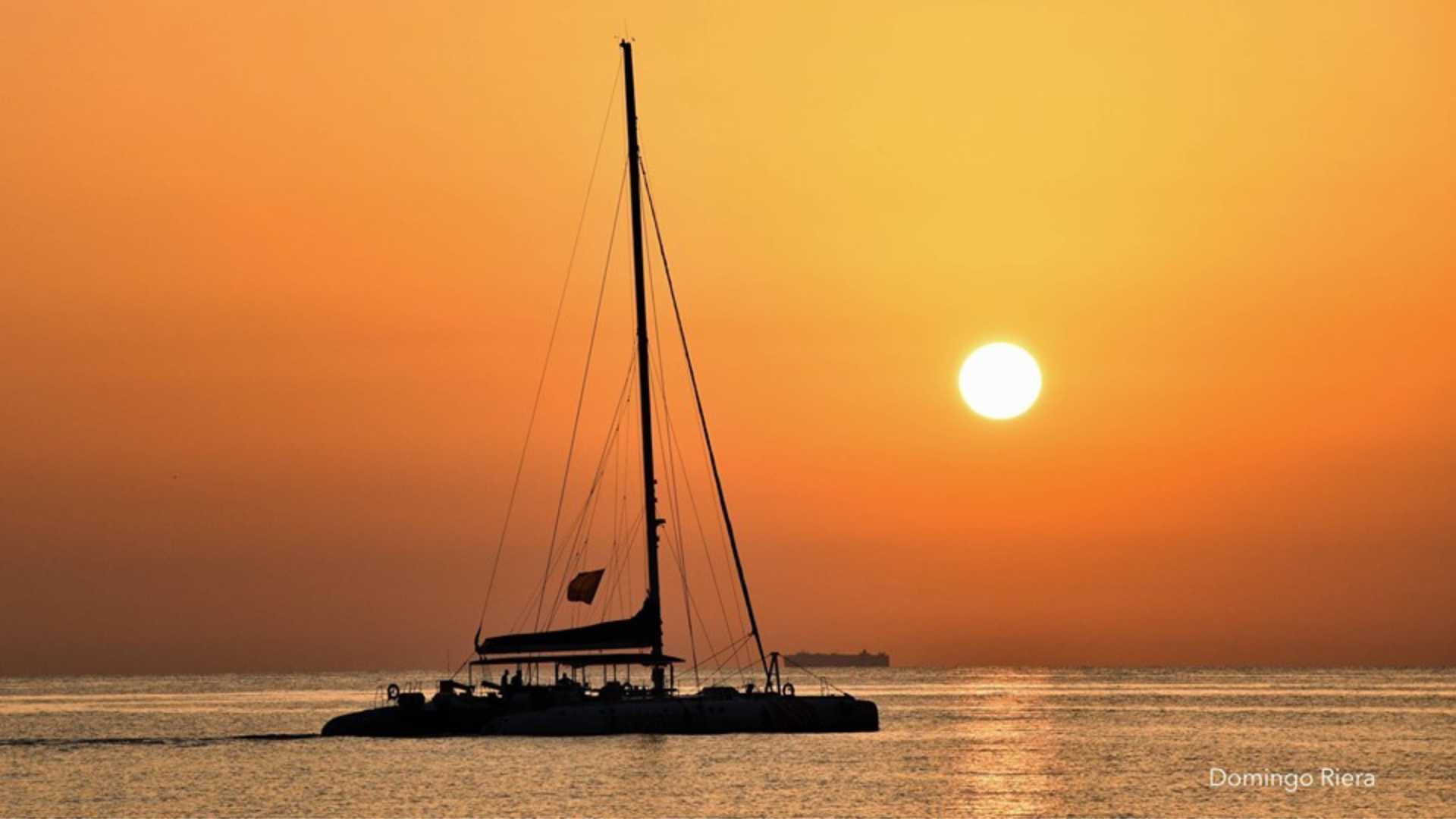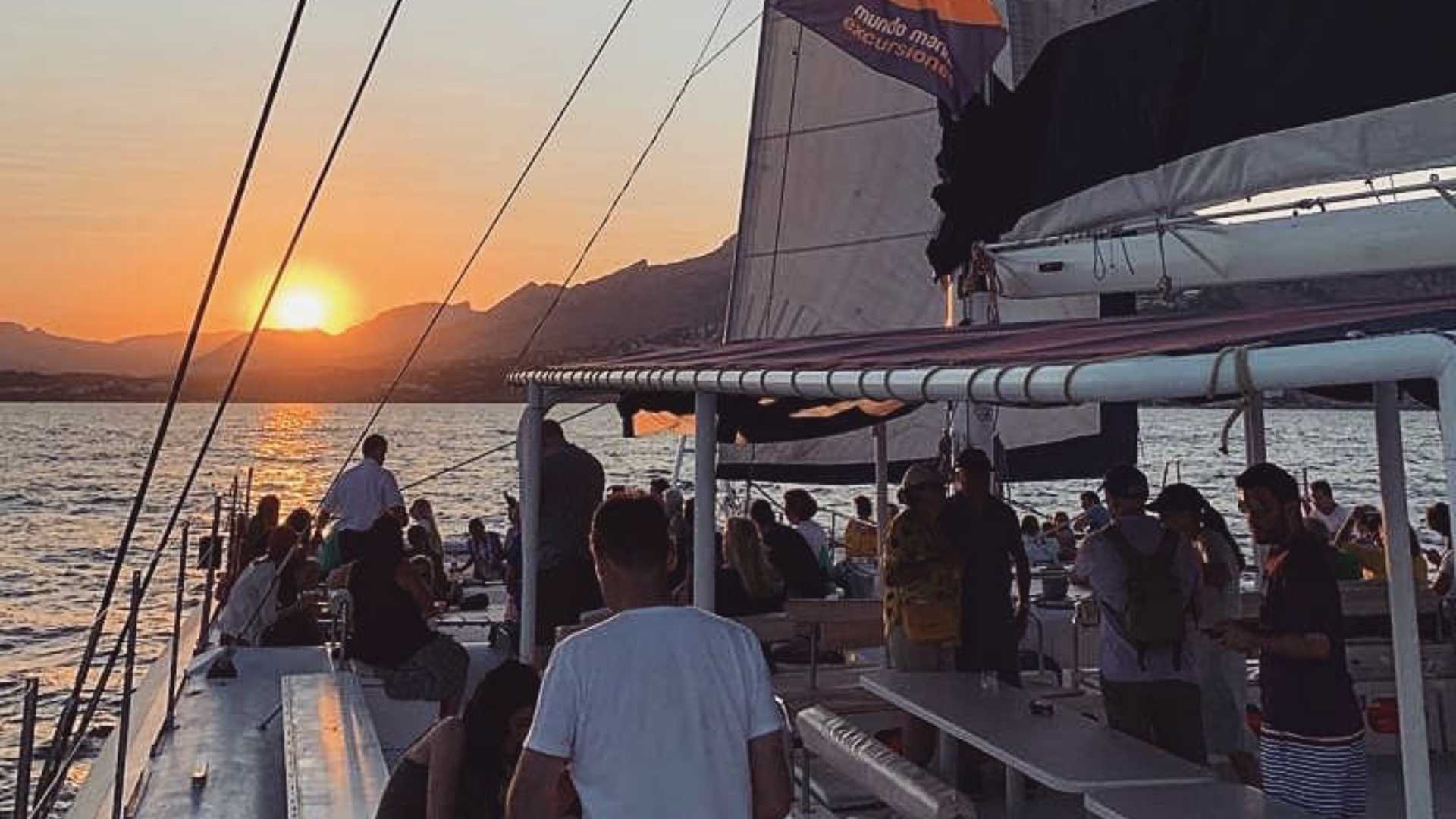 Watch the sunset from the most prized seat: a catamaran bobbing about in the Mediterranean Sea.
A truly magical way to watch the sunset. Mundo Marino invites you to climb aboard its catamaran and gaze at the beautiful sight of the sun slowly sliding away behind El Montgó mountain from the azure waters of the Mediterranean. A unique opportunity to see the beautiful coastline of Dénia as you feel the sea breeze on your face and the lapping sound of the sea. A romantic experience that you and your loved one will remember for years to come. What are you waiting for? Book now.
*Please confirm event times and dates have not changed.