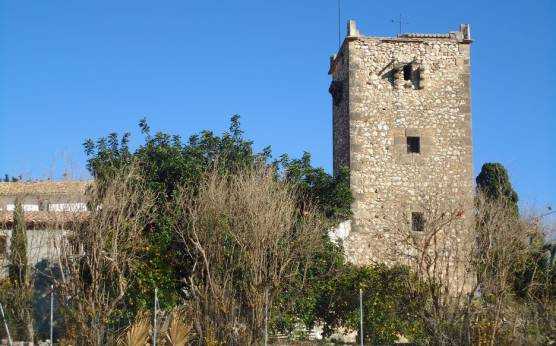 Partida de Torrecarrals
03700

contact information
On private property it forms part of a set of defensive buildings.
It is a fortified home, built between the 16th and 17th centuries. Its prominent square tower and four heights, where the inhabitants of both the house and the area sought refuge for protection unto the incursion of pirates or their own social riots. Its strategic location permits watching over a wide, territorial expansion. The complex is completed by another 4 living spaces. The chapel with a bell tower is worth pointing out, which has a semi-circular arch of rough stone supported upon brick pillars. It belongs to a larger, rural property.