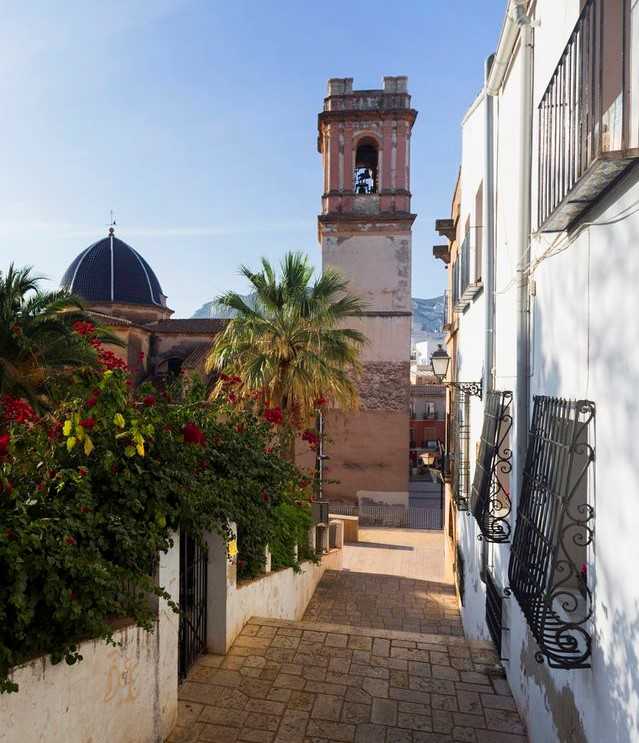 Calle Cavallers, calle Loreto, calle Sant Josep y calle Major
03700

contact information
Delve deep into Dénia's past by exploring the historic centre.
Dénia is a seaside town that is bursting with heritage, culture and history. And the best way to soak it all up is to take your time visiting the historic centre. This area principally comprises calles Loreto, Cavallers, Major and Sant Josep and the small streets linking them.
The charm of the historic centre of Dénia lies in its history. The layout of the streets paired with some beautiful architectural wonders will take you back in time from the 16th to the 19th centuries.
Located in Les Rosques district, one of the monuments that best defines the town is Dénia castle. The impressive fortress harks back to the origins of the town and is visited by thousands of people every year. Explore the castle and its history and breathe in incredible vistas over the town and the beautiful Mediterranean Sea.
Las Agustinas convent and La Asunción church should also be on your to-visit list. Discovering the historic centre of Dénia will fill your heart and soul with joy while a visit to one of the many restaurants will treat your palate to delicious delights.