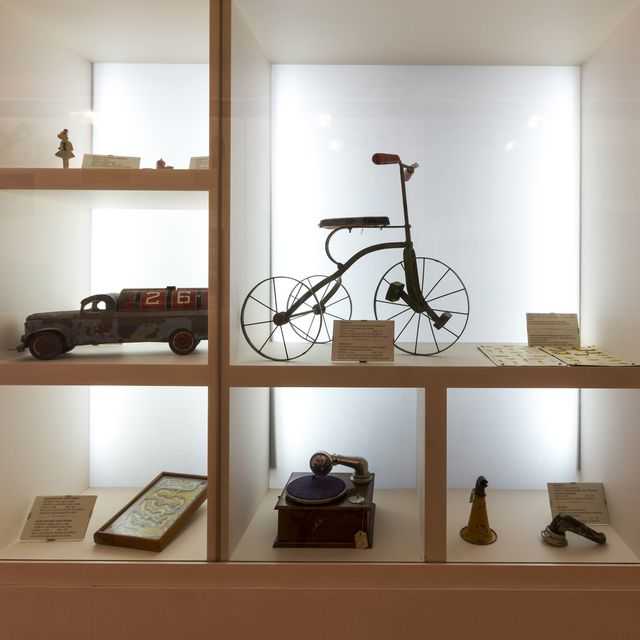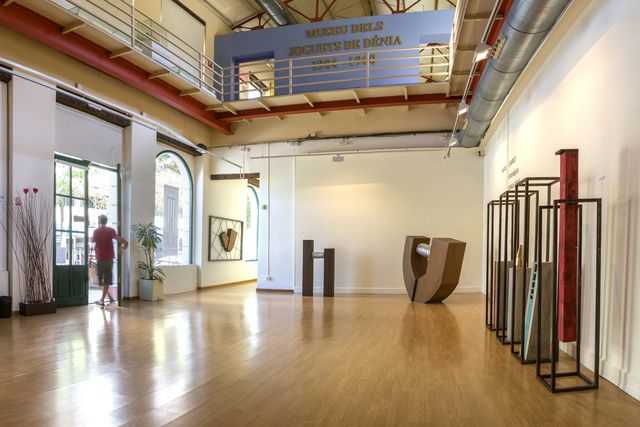 C/ Calderón, 2
03700

contact information
More information
How to get
We found it on the first floor of the building that housed the old train station on the Dénia-Carcaixent line (accessible by lift). On the




ground floor is the Art Center with temporary exhibitions, consult program on www.denia.net. (Accessible via a ramp at the main entrance door).
Schedule
Every day (Except 25/12 and 01/01).

From 10 to 13h.
Afternoons from 1 May to 30 September: 17 to 21h.
Afternoons from 1 October to 30 April: 16 to 20h.
Other information
For COVID-19 prevention reasons, group visits are not allowed.
In normal conditions, groups must give prior notice of their visit.
The museum shows the production of toys in Dénia from its beginnings in 1904, right up to the decade of the 60's.
Metal and, above all, wooden toys characterize the toy production of the time, creating from fleet of cars and planes of pedals and other devices with heels, to sailing boats, cars, trucks that reproduce the big ones of the transport by land, wooden kitchens, bowling alley or rings, etc.
The first toy industry, founded in Dénia in 1904, was exclusively dedicated to lithographed tin toys with German imported machinery and models. Ten years later, a wooden toy factory was founded with lathing, varnishing, and shiny finishes decorated with metal adornments.
During the 20's decade, leaving the development of metal toys, the production of wooden toys gradually characterized the typical toys made in Dénia.
The most popular toy in the 50's decade was the wooden toy par excellence. Despite the restructured production of the tricycle, bicycle, pedal cars and scooters which date back to the early decades of the 20th century and in spite of the luxurious manufacture of pedal cars, airplanes, and metal carriages, the wood toys with their bright colours made the most emblematic impression which achieved noteworthy levels of popularity during those years.
The favourite toy models amoung children were the sailboats, the horse or mule drawn carriages, lorries, etc. The wood kitchen stoves, the bowling pins, the hoop games or the Cowboy and Indian forts clearly illustrated the richness and the diversity of the wood toys made in Dénia.