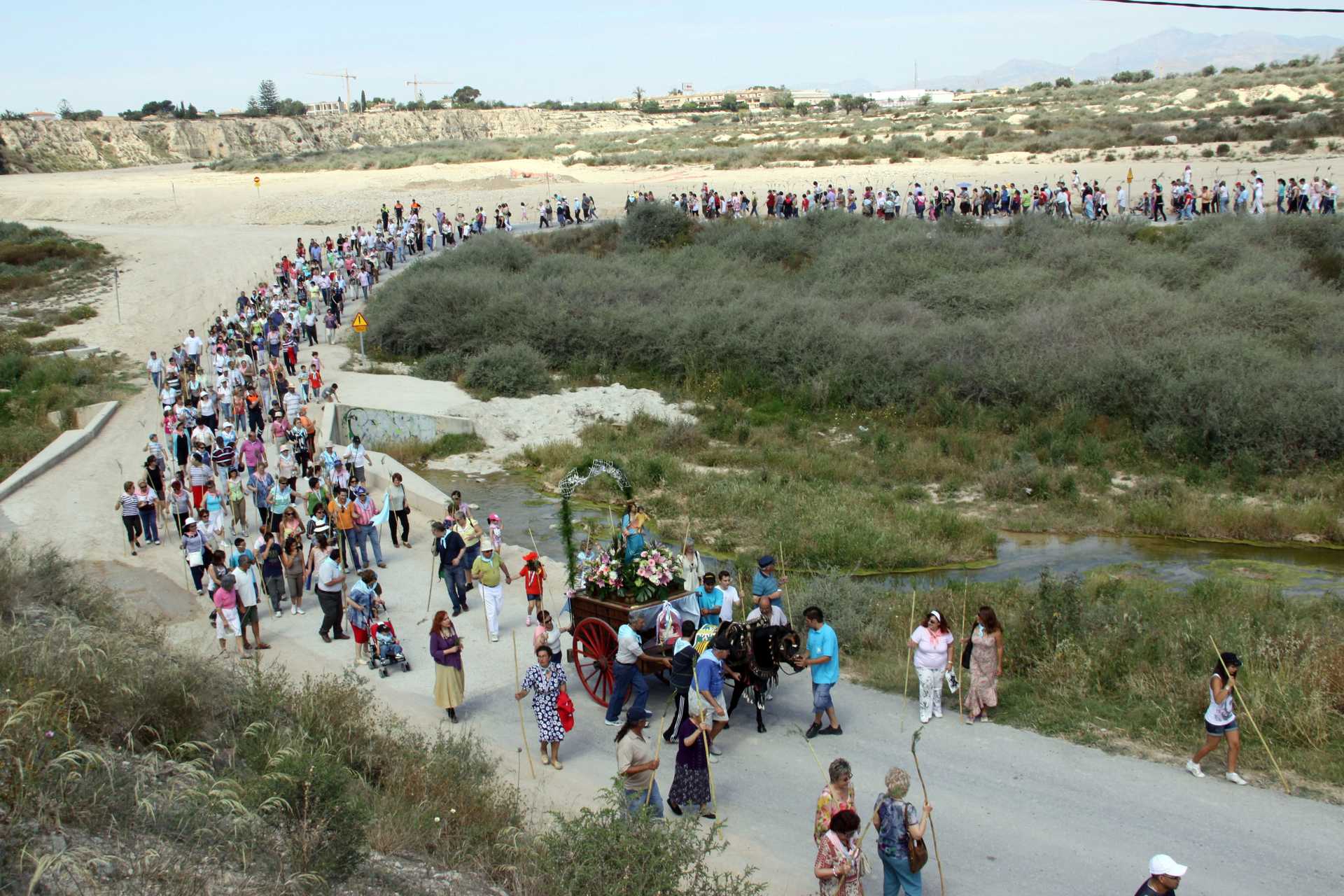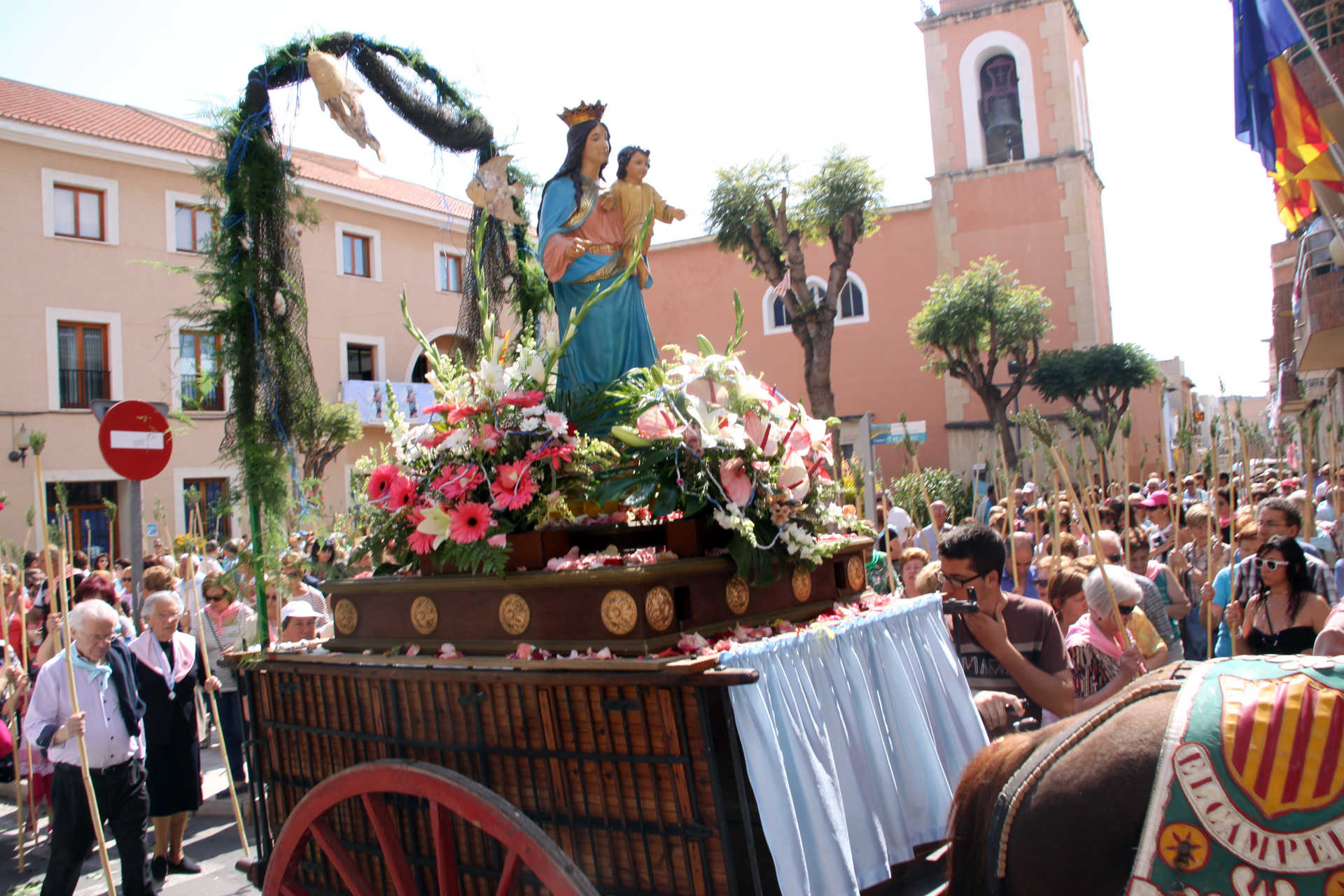 03560

contact information
On the last Sunday of May, the municipality decorates its streets with flowers. Pilgrims, wearing their typical scarves make the pilgrimage in their carts, horses or on foot with their sticks, from Santa Teresa parish church to the Church of the Salesianos, in the nearby district of El Fabraquer, where they deposit María Auxiliadora.
After that, the members of the Brotherhood celebrate together a brotherhood meal. In the afternoon, children are blessed and introduced to the Virgin, and the new members of the Brotherhood are endowed with their medallions.
More information
Schedule
Última semana de mayo.