Romería de María Auxiliadora en El Campello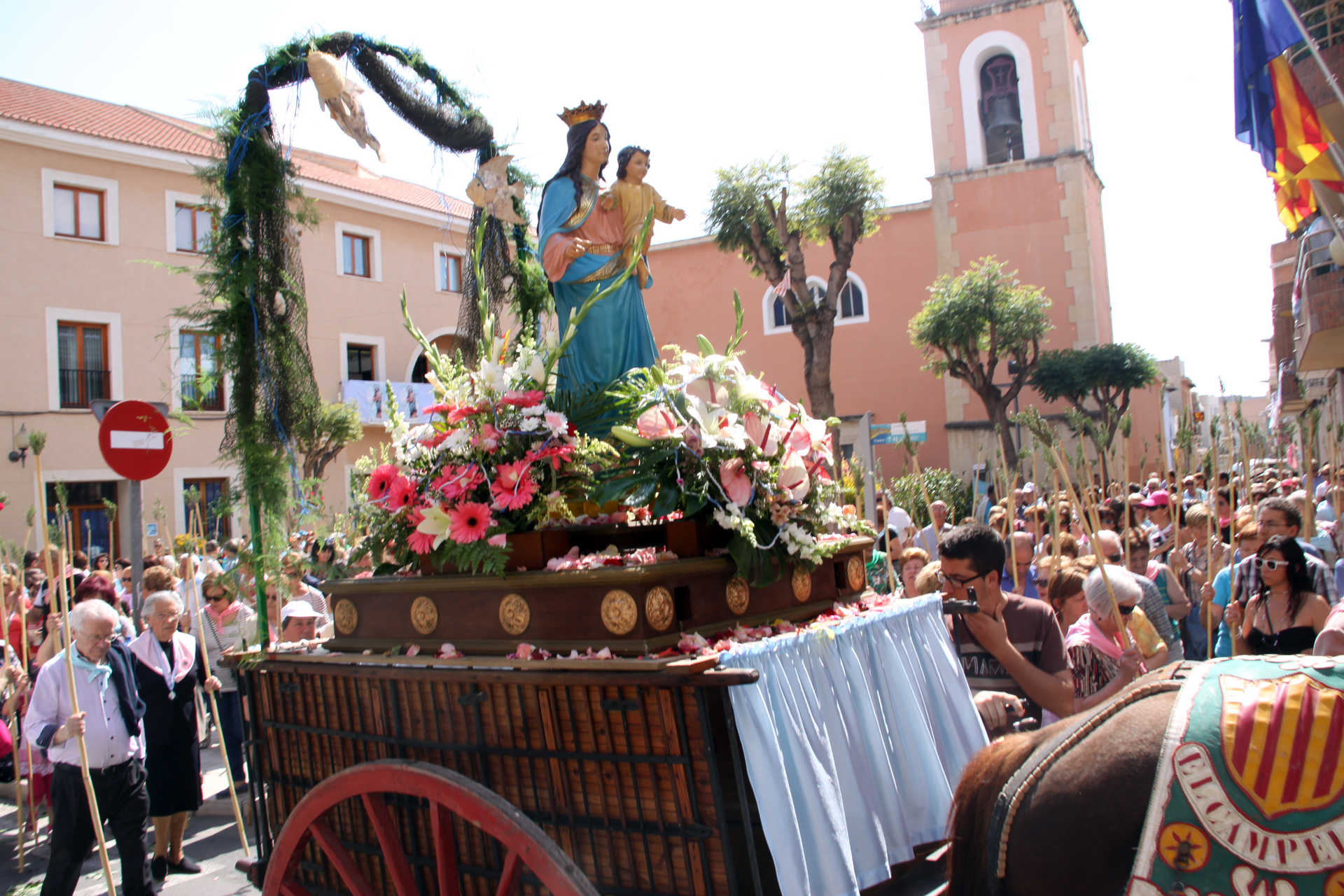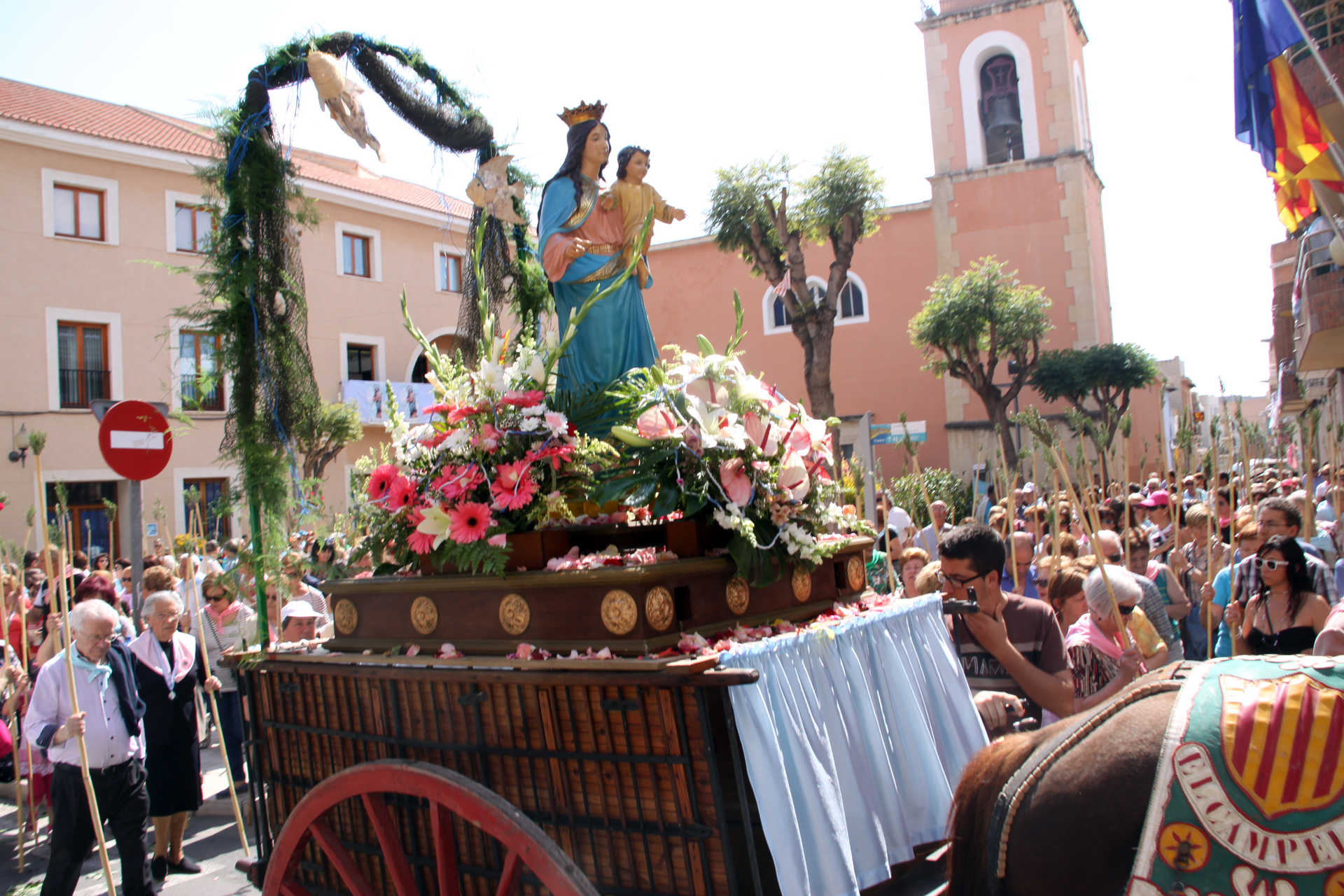 This Sunday, May 22, at 11:15 a.m., El Campello celebrates the traditional pilgrimage in honor of María Auxiliadora.
Like every year, the municipality decorates its streets with flowers. With their carts and horses or on foot, carrying canes and dressed in the typical scarf, the pilgrims go from the Parish of Santa Teresa to the Church of the Salesians, where they will deposit the image of María Auxiliadora.
Horse show. Raffle and flea market. Exhibition and sale of paintings (Pedro Linares paints for the Ukraine). 1:00 p.m. Eucharist in the Parish. 2:00 p.m. Shared food in the pine forest. 6:00 p.m. Return of the Pilgrimage.
Among the highlights of the day there will be an exhibition with horses, by the Association El Caballo de El Campello, raffle, flea market, exhibition and sale of paintings (Pedro linares paints for Ukraine). Fraternal meal in the pine forest of the school gardens and mass. At the end of all the acts, around 6:00 p.m., the pilgrims will return with the image of the Virgin to the home of the family that this year has been chosen to keep the image of Mary Help of Christians in their home throughout the year.
We invite you all to enjoy this endearing day.
The weather forecasts are excellent, so don't forget your suntan lotion!