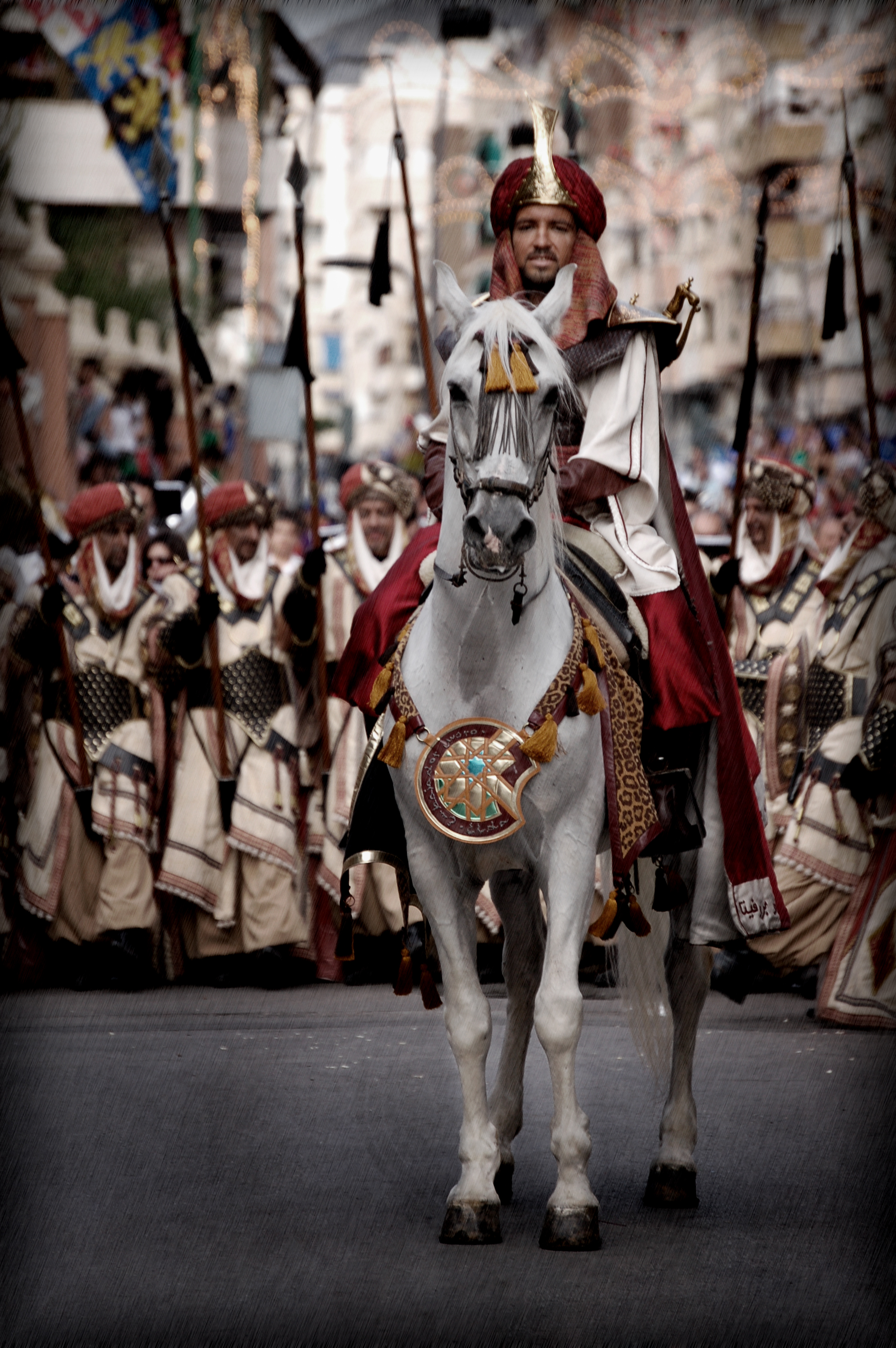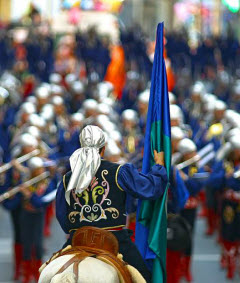 03600

contact information
Elda streets are filled with color, music, gunpowder and enthusiasm for five days with the arrival of the Festival of Moors and Christians. These Fiestas are declared of regional tourist interest and are held since the early twentieth century. They have the greater citizen participation.
The festivities officially begin on Thursday after the 'Entry of Bands', a parade performed by different troupes together with music bands involved in the celebration of Moors and Christians from all over the Valencia Region. When they reach the Constitution Square, where the Castle of Embassies is located, the most emotional moment begins: the "pasodoble Idella", anthem of the celebration, is sung by thousands of enthusiastic people.

Once the festivities start, days full of fun, excitement, music, fireworks and colorful occur. Dozens of events and parades fill the streets of the city: the Embassies" commissions, the Festive Morning Call, the Offering to the Patron Saint, and parades. The most important and attractive events are the 'Moors Parade' and 'Christian Parade', which are held on Saturday and Sunday afternoon.

They are parades in which the different troupes go through the streets accompanying their masters and flag bearers. Not to forget the children's parade on Friday, where children show that the festival is not only for seniors. On Monday, the procession takes place, in which the transportation of the saint to his hermitage is performed. When the saint arrives, the traditional fireworks display that puts the finishing touch to the holidays is triggered.
More information
Type of interest
National tourist interest