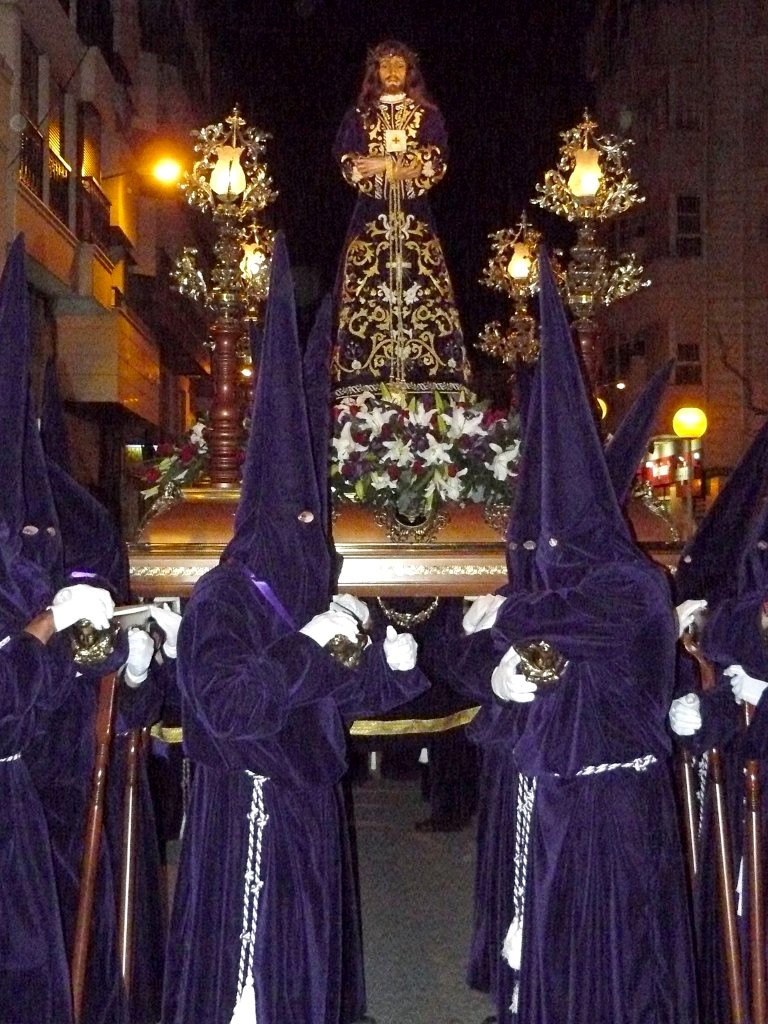 03600

contact information
The Easter week in Elda is one of the fastest growing festivities in the region, both in number of brothers and assistants. Because, in the city of Elda, events are incorporated into the processions that very few towns celebrate, such as the Blessing of Easter Tuesday, the Procession of Silence, or the Meeting of Palm Sunday.

Holy Week begins on Palm Sunday with the traditional 'call' in which the different bands of bugles and drums of various brotherhoods roam the neighborhoods of the city to reach the Church of the Immaculate Conception. There, hundreds of attendees gather with their palms, which will be blessed. Afterwards, the procession of the Palms is celebrated.

On Holy Tuesday, one of the most popular events of the Easter week in Elda is celebrated in the Plaza of the Shoe Workers: the procession of 'The Meeting' between Santa Veronica and Our Father Jesus Nazareno.

On Holy Thursday, the solemn procession of Silence takes place. The streets through which the procession is going remain completely dark and are only illuminated by the candles of the brothers of Christ of the Good Love and Our Lady of Solitude.

Good Friday is the only opportunity to see all the Easter brotherhoods and their images together simultaneously.

Finally, on Easter Sunday a procession that represents the meeting between the Immaculate and Holy Christ takes place.