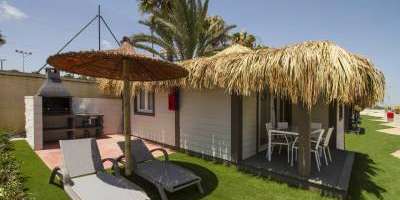 Información de la reserva
We offer you a relaxing stay for two where you can unwind for two days in our comfortable Balinese-style bungalows. The package includes breakfast and a Spa Marina Senses thermal circuit, as well as free access to the gym and parking. Your accommodation is located in La Marina Village, the most exclusive and luxurious area of La Marina Camping & Resort, a place that will transport you to a paradise among the palm trees.
Please ask when offers apply at the time of booking. Price for 2 people and 2 nights in a comfortable bungalow.
Please enquire about prices for a mid-range bungalow.