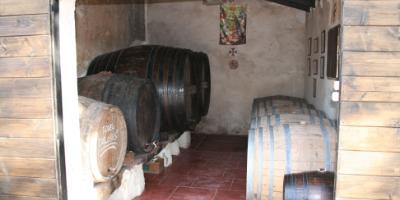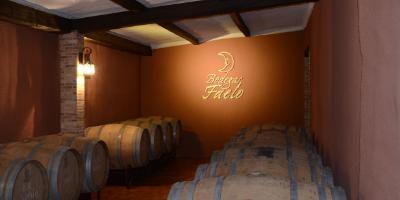 It consists of a visit to our winery guided. You will visit the grandfather Rafael¿s old winery , winepress room and museum, vineyard, fermentation building and barrel room. You will taste four wines (white, rosé, red and sweet). Each visitor will taste an individual dish with local food such as coca (typical type of pasty), dried sausages, cheese, homemade bread with extra virgin olive oil and dried fig and date bread.

The price is 15€ per person.
The duration of this visit is 1h.30 min. approximately.

If you wish, we have a children's menu, with soft drinks, dry sausages, cheeses, mini pizza with ham-cheese and chocolate wafer at the price of € 10. Please indicate the number of children in the comments box when you make the reservation on the form.
Google Maps: Bodegas Faelo