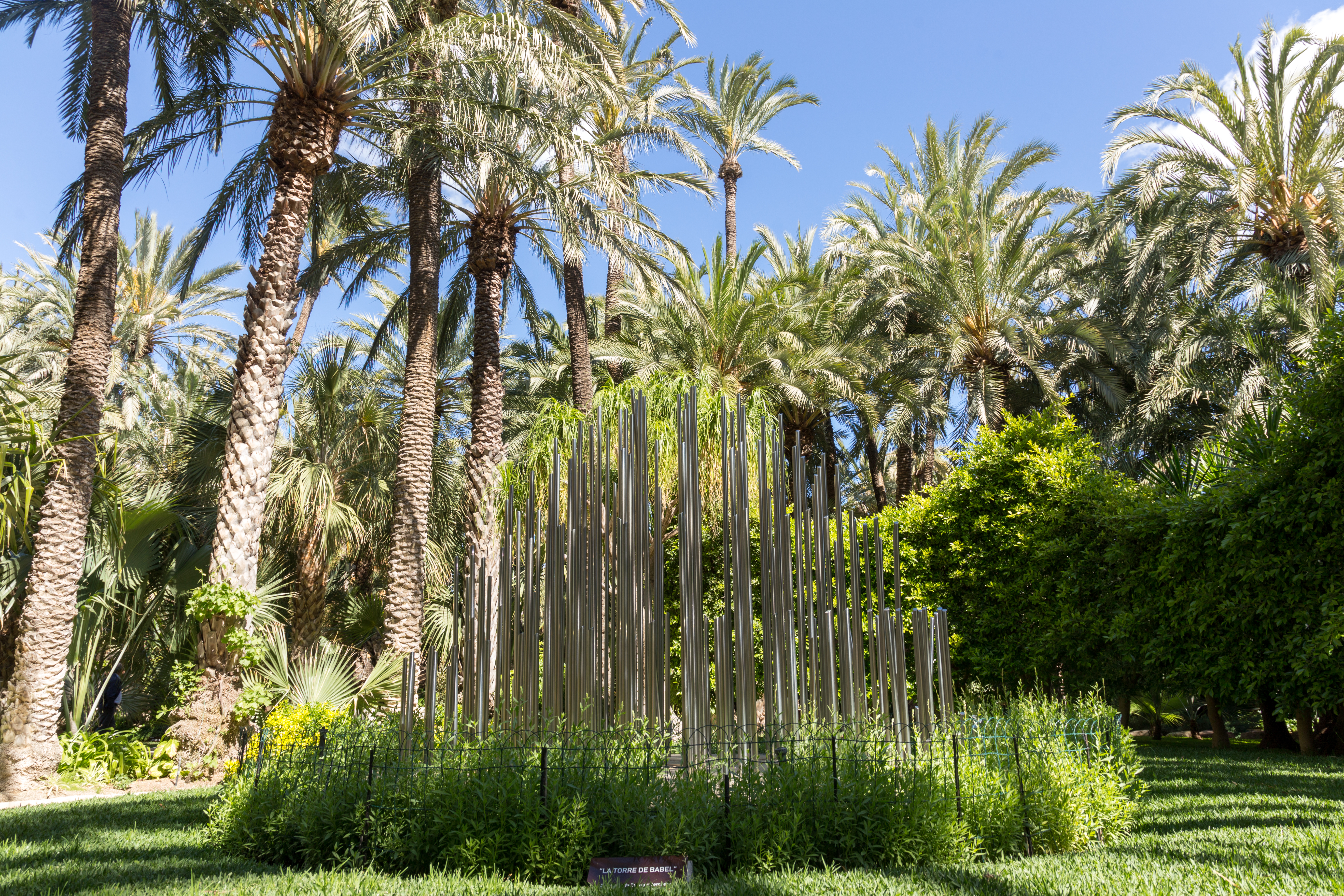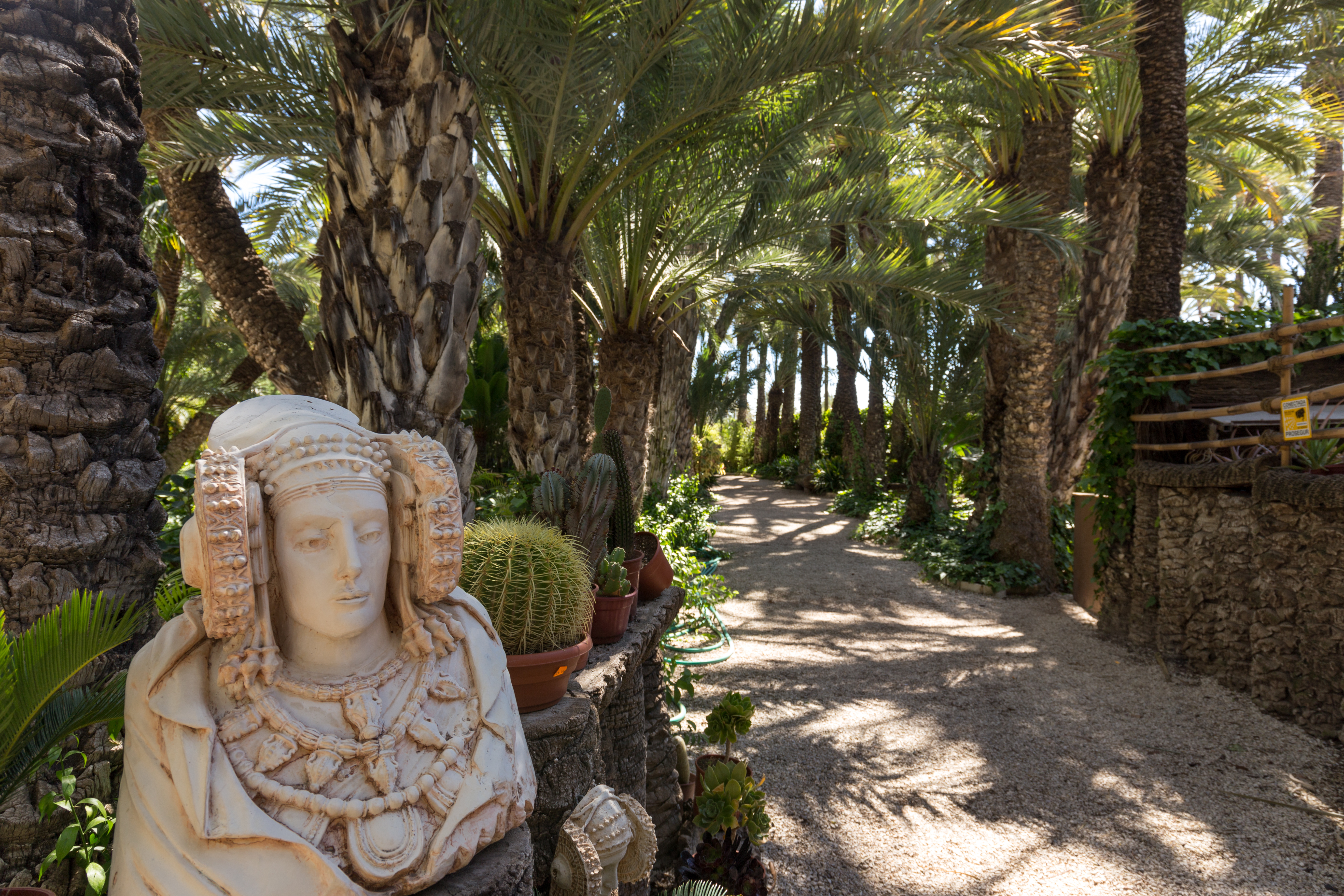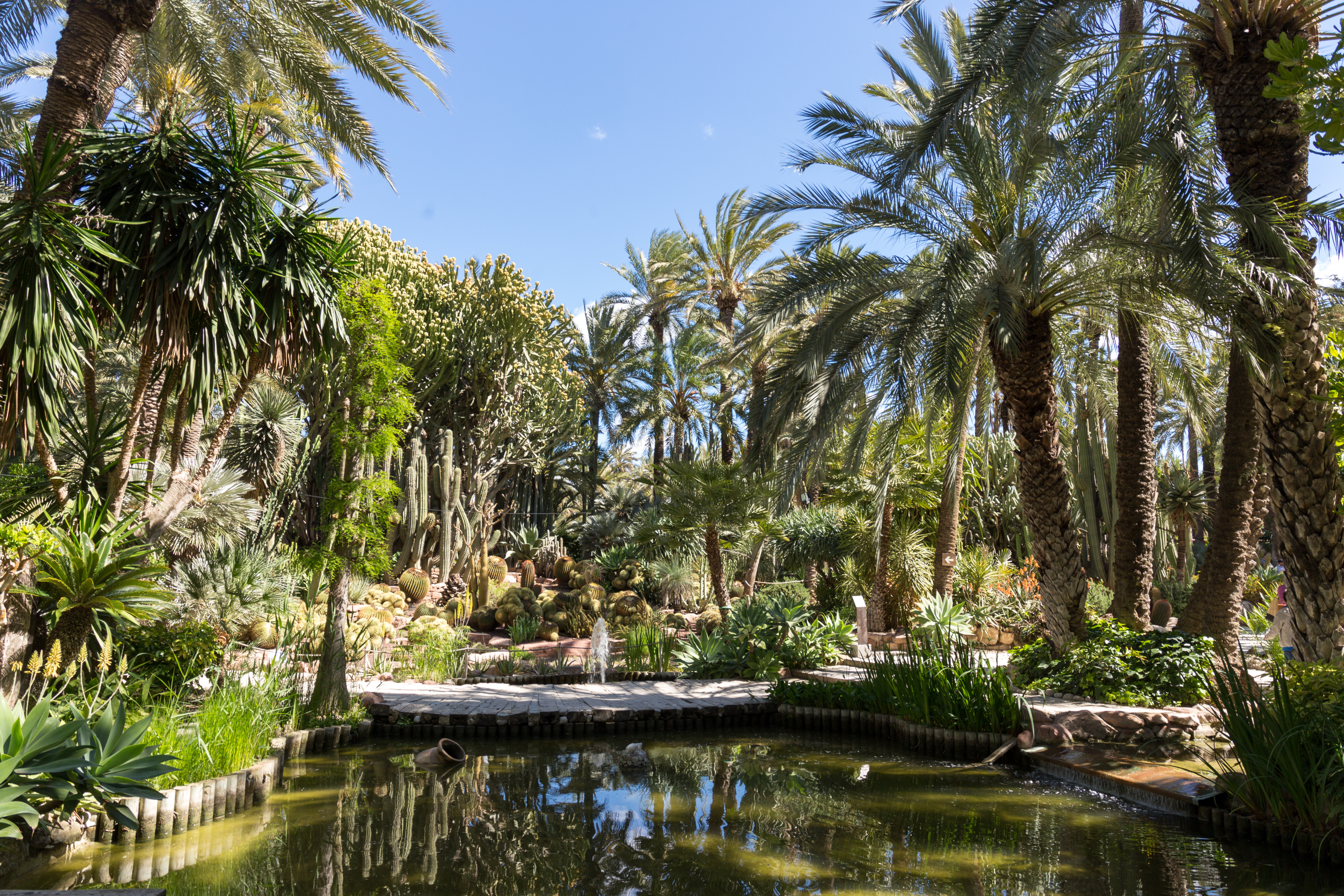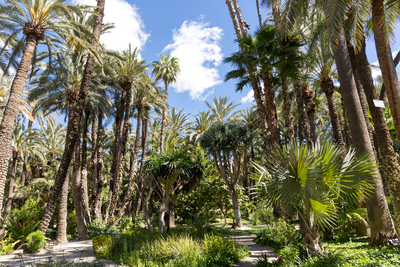 Porta de la Morera, 49
03203

contact information
Huerto del Cura is a charming garden that will immerse you in the beauty of one of Elche's greatest treasures, the Palmeral.
Everywhere you look in Elche you'll see beauty, but nowhere more so than in the sight that best represents the town, the Palmeral, an extensive palm grove. If you'd like to explore this spectacle, you can head to Huerto del Cura where the wonders of Elche's historic Palmeral await.
Declared a National Artistic Garden in 1943, Huerto del Cura extends over 12,000m2 and is alive with tropical and Mediterranean plants.
Though located in the centre of the town, silence reigns here. As you stroll peacefully along the pathways you will be treated to a landscape comprising Mediterranean and tropical plant species. The light reflects on the pretty ponds which fish call their home and birds fly in and out of the trees. A sculpture of the Lady of Elche, one of the symbols of the town, sits in the centre of one of the water features.
During your exploration of the gardens, you will come across Casa del Cura, a building used by the gardeners to rest during the day.
Defined by mesmerising plants and beautiful interplays of light, Palmeral of Elche breathes a truly unique atmosphere. In November 2000, the Palmeral was declared a World Heritage Site.