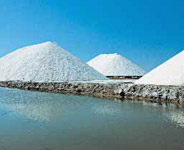 This route will help you to discover the areas of La Vega Baja or Baix Vinalopó. This coastal plain has extremely fertile soil but nowadays the economy is based on industry, tourism, building and seasonal citrus fruit agriculture, as well as some family smallholdings. You mustn't forget the coast, of course, with some of the most attractive dunes of the Valencian coastline around La Mata, Guardamar del Segura and Santa Pola.

You've got the coast, beaches, excellent fish, ancient farmland, mountains that break the monotony of the plains and cities overflowing with monuments, like Orihuela and Elx. There's a bit of everything, including a disused railway that runs from Albatera to Torrevieja that has been turned into a greenway, a unbeatable climate and the sea. It's probably because these two areas are a bit like paradise on earth that so many different races have chosen to live here among the palm trees. The landscape of El Baix Vinalopó and El Baix Segura, forged by the Iberians, Romans, Arabs and the Christian newcomers, is an oasis with three wetland areas: the lagoons of La Mata and Torrevieja, El Fondo and the salt marshes of Santa Pola, which have been nature parks since the 1990's, as well as Special Bird Protection Areas.
#CHARACTERISTICS
Route
From Orihuela to Elx, visiting San Miguel de Salinas, Los Montesinos, Torrevieja, Guardamar del Segura, San Fulgencio, Dolores, Catral, Crevillent and Santa Pola.
Map