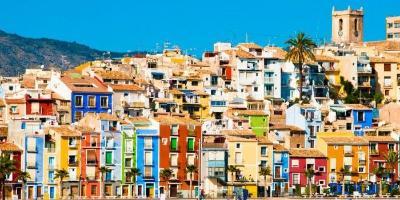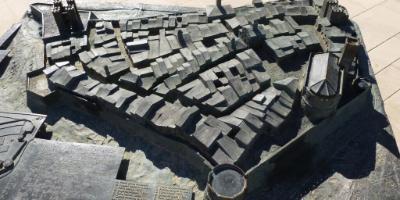 ASOCIACIÓN GUIAS OFICIALES DE TURISMO DE LA COMUNIDAD VALENCIANA
La Vila joiosa, is the capital of the Marina Baja region, and without a doubt one of the most sweet destinations in the entire province of Alicante.

Vila Joiosa is known as the city of chocolate. In the S. XIX, 29 factories were established that were dedicated to the production of chocolate. Currently there are 3 factories in operation: Valor, Pérez and Clavileño.

Vila Joiosa is also one of the enclaves where ancient civilizations chose to settle due to its magnificent location, founding one of the most important cities in the Mediterranean: Allonis

Come and discover the historic center of Vila Joiosa, so characteristic, for its colorful houses, in a pleasant journey full of history and folklore that will take us to the coastline.