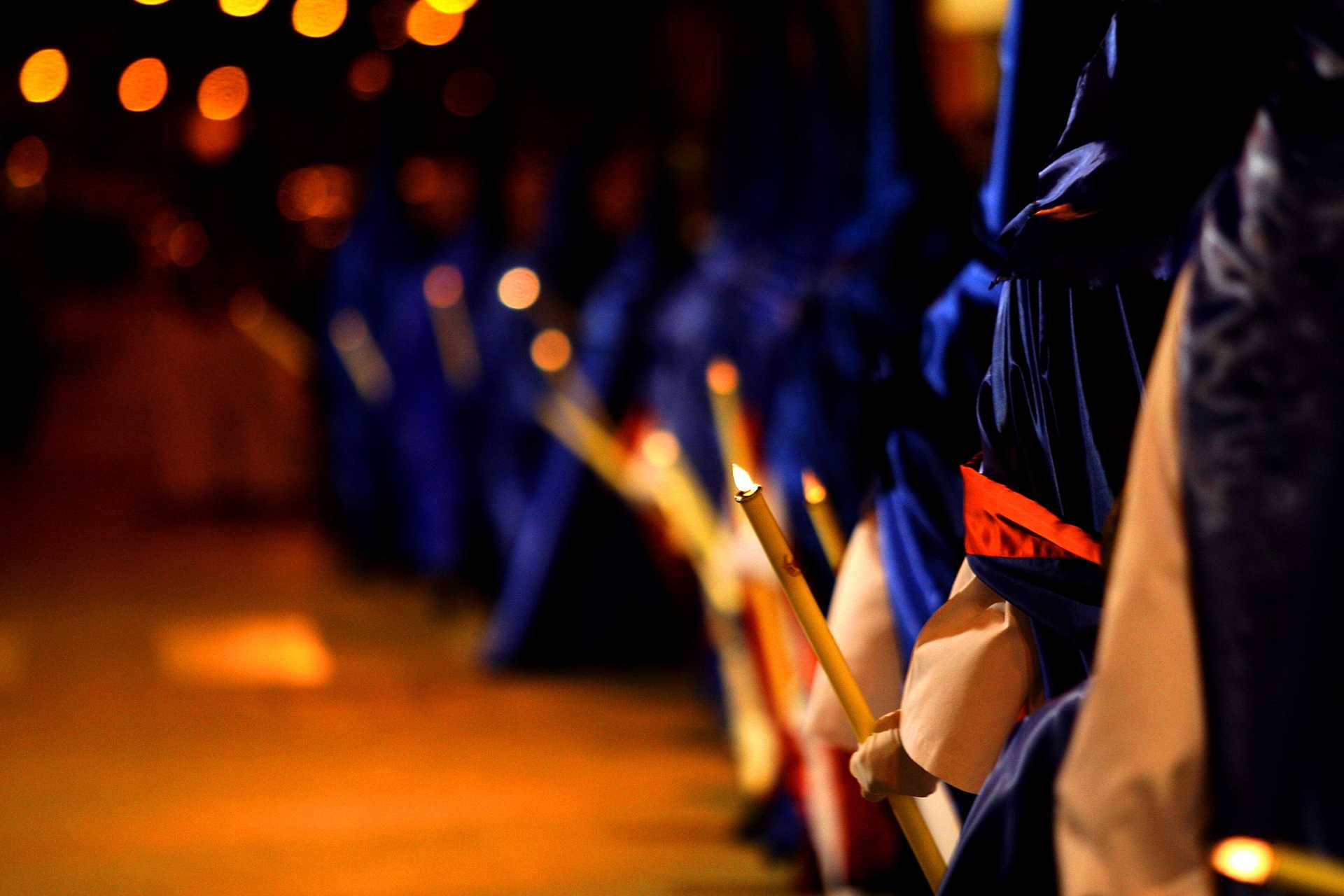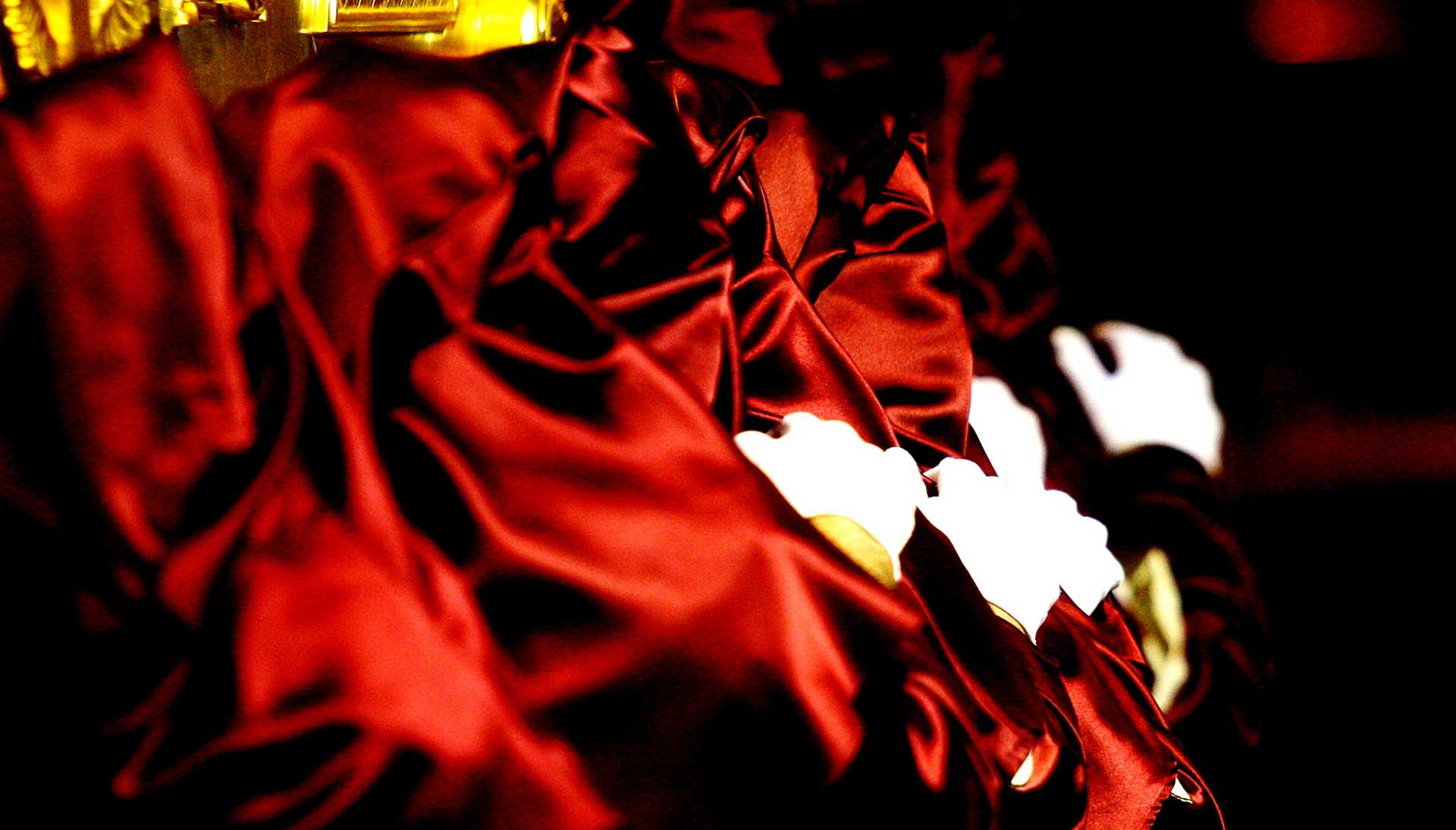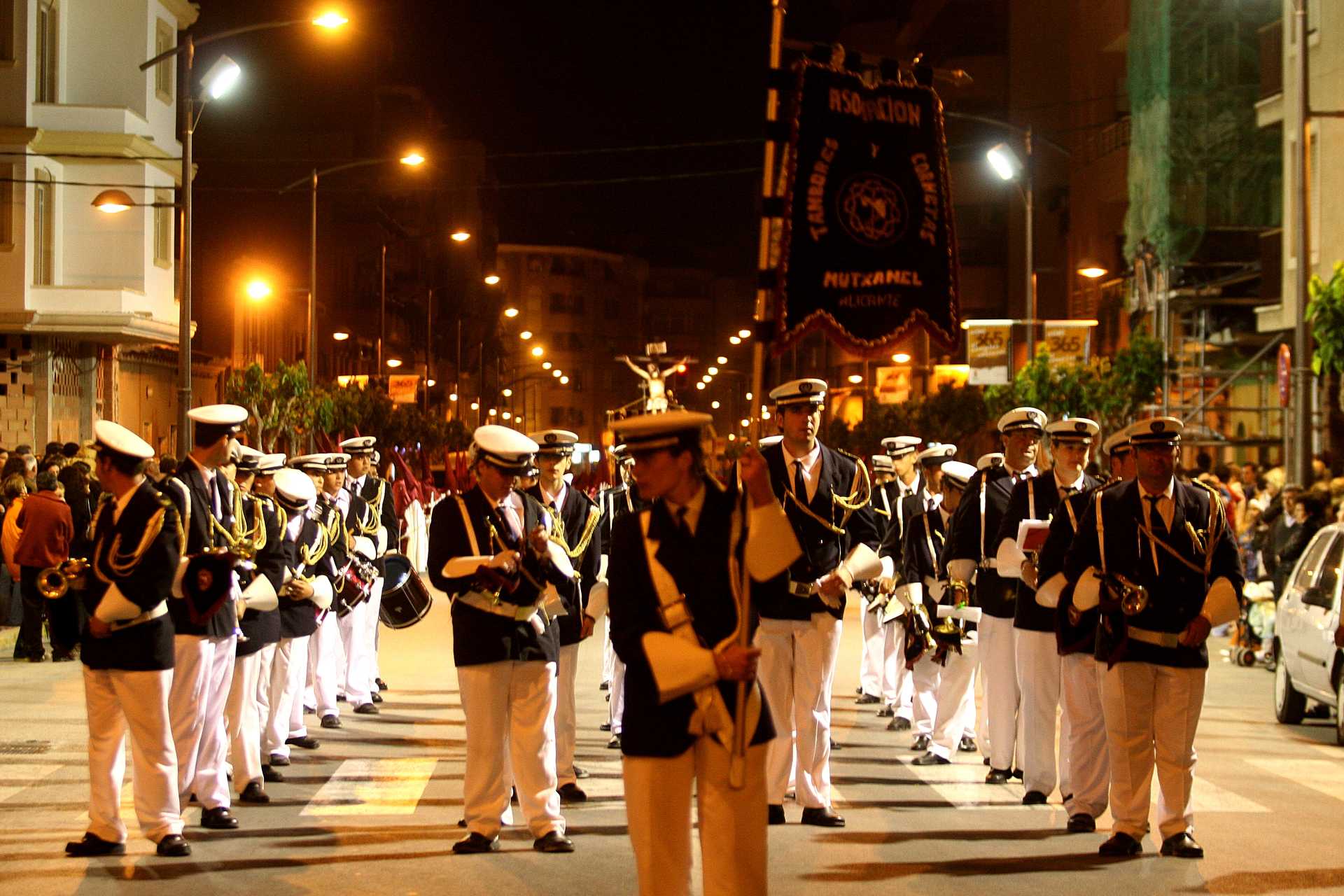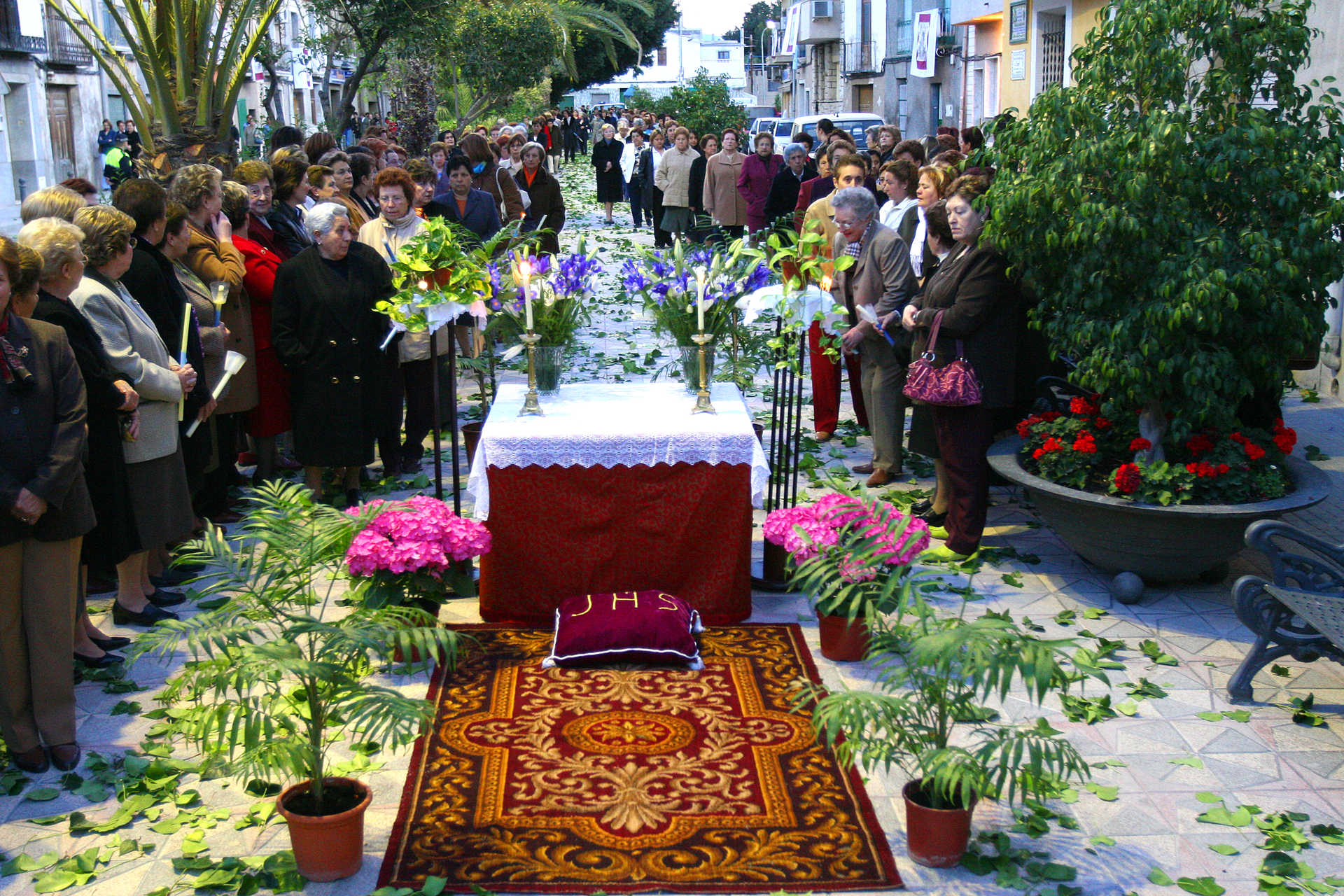 03110

contact information
The Holy Week celebrations begin with the Procession of the Palms on Palm Sunday, which take place in the traditional streets around the Convent. On Holy Wednesday, in a parade which features members of the brotherhoods from the Santísimo Cristo del Buen Perdón y la Piedad and from that of the Virgen de los Dolores y San Juan de la Palma. Both brotherhoods meet at a very moving encounter before the Town Hall. On Holy Thursday there is a parade with the Santísimo Cristo de la Salud. The oldest procession is the one on Good Friday, when the night sees the streets of Mutxamel thronging to the sound of three brotherhoods, namely the Jesús Nazareno, Santo Sepulcro and la Soledad.
Easter Sunday sees a very early procession Del Encuentro, whilst still dark. The two icons meet at the Passeig de la Constitució with a very emotional response from spectators.
During this time, it is customary to go to the country to eat the traditional Mona de Pascua pastry, at les Fontetes - Assut de Mutxamel on the first day, at Pont de Busot on the second and on the third day, at Calvari. People take their baskets filled with omelettes, rabbit cooked in tomato, Easter sausage and of course, the traditional Mona de Pascua.