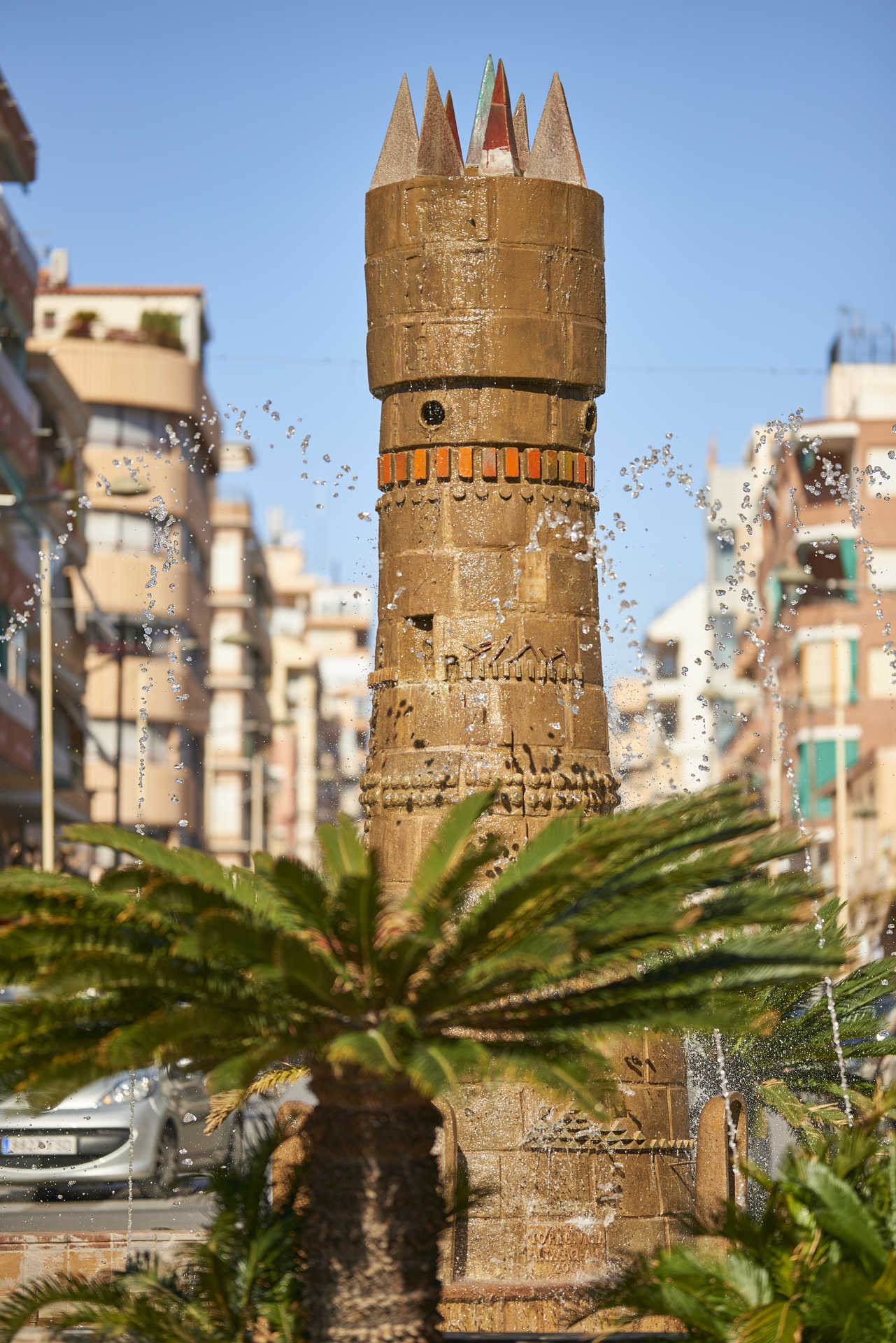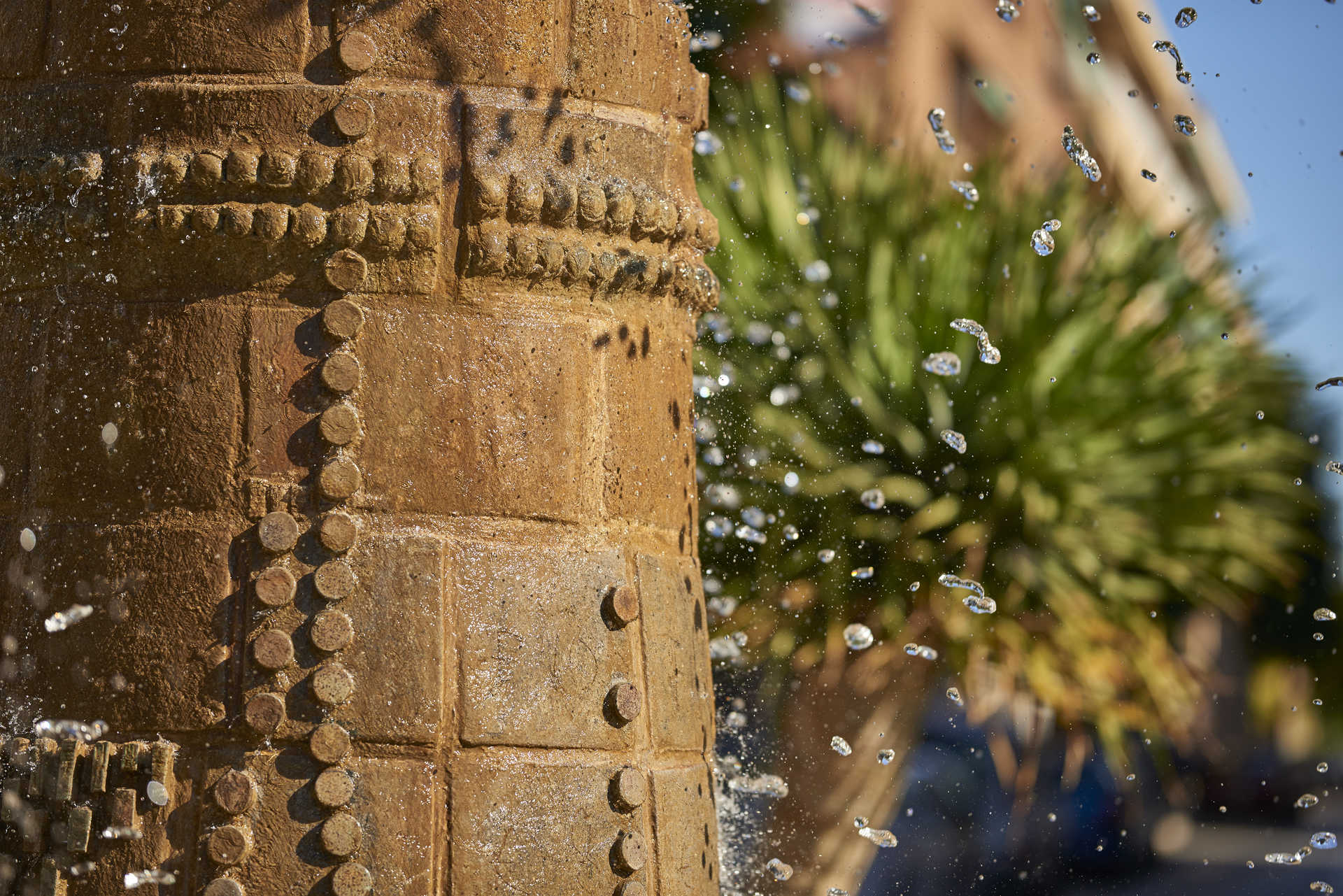 Avenida Carlos Soler
03110

contact information
Arcadi Blasco Pastor (Mutxamel, 1928 - 2013), artist who made a great effort to activate the culture of Alicante through various means such as pottery and his teaching. His best known work is his urban sculptures, with which he transforms mud into forms and reliefs.
In Mutxamel we can find:
Fountain Torre Vigía (2001). The fountain is a representative allegory of the several defense towers which line up the coast, and a symbol of harmony among the different religions, represented by the four chapels located at each side of the fountain. It can be found in the garden roundabout of Avenida Carlos Soler.
Mural Almassera (1999) located in the Calle del Fossar. The 'almassera' (where olives are pressed to produce oil) used to be there, and now the mural evokes it.
Mural Guernica (2009) can be found inside Colegio Manuel Antón, and it was made by the school students under the supervision of Arcadi Blasco when he
held various workshops there.