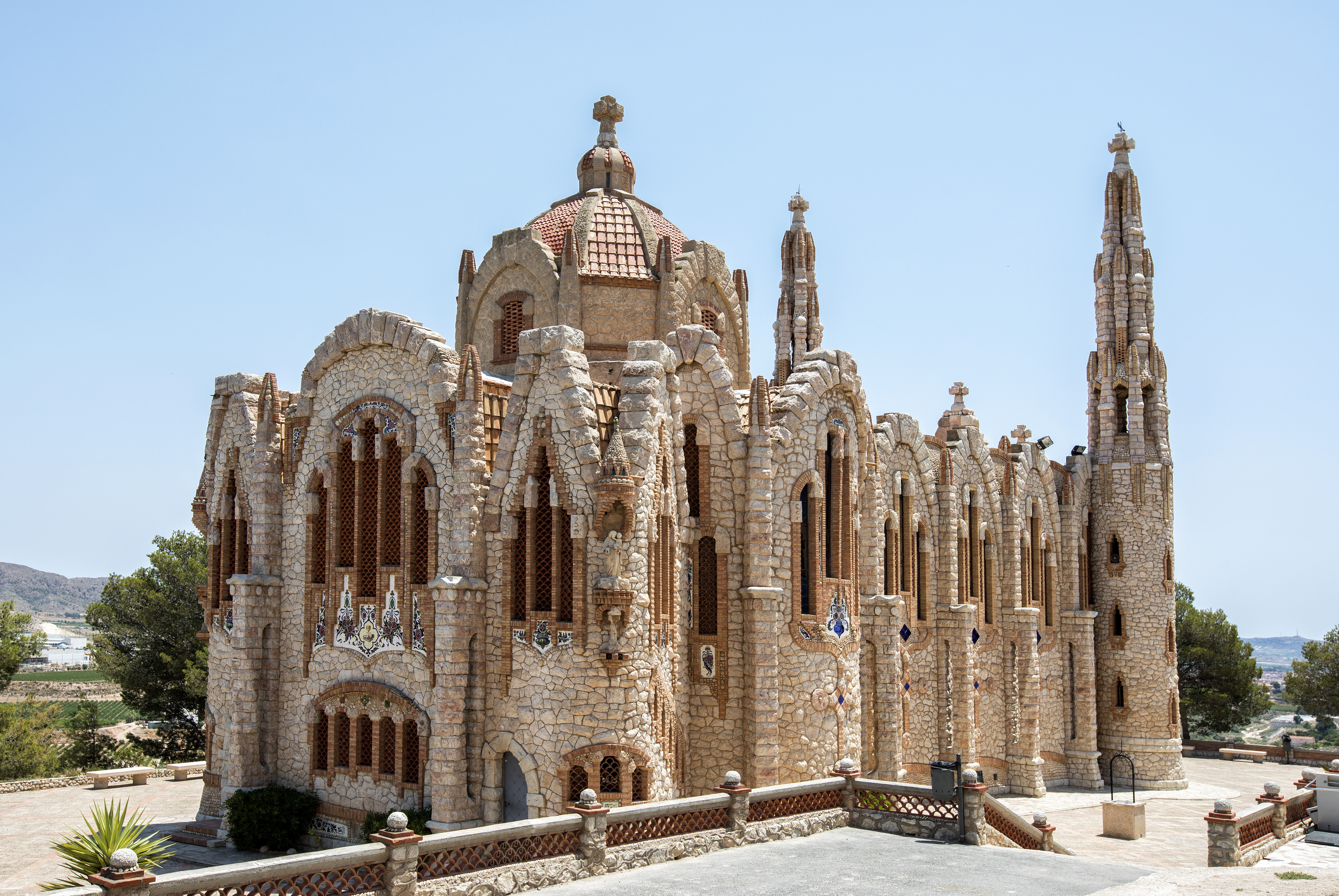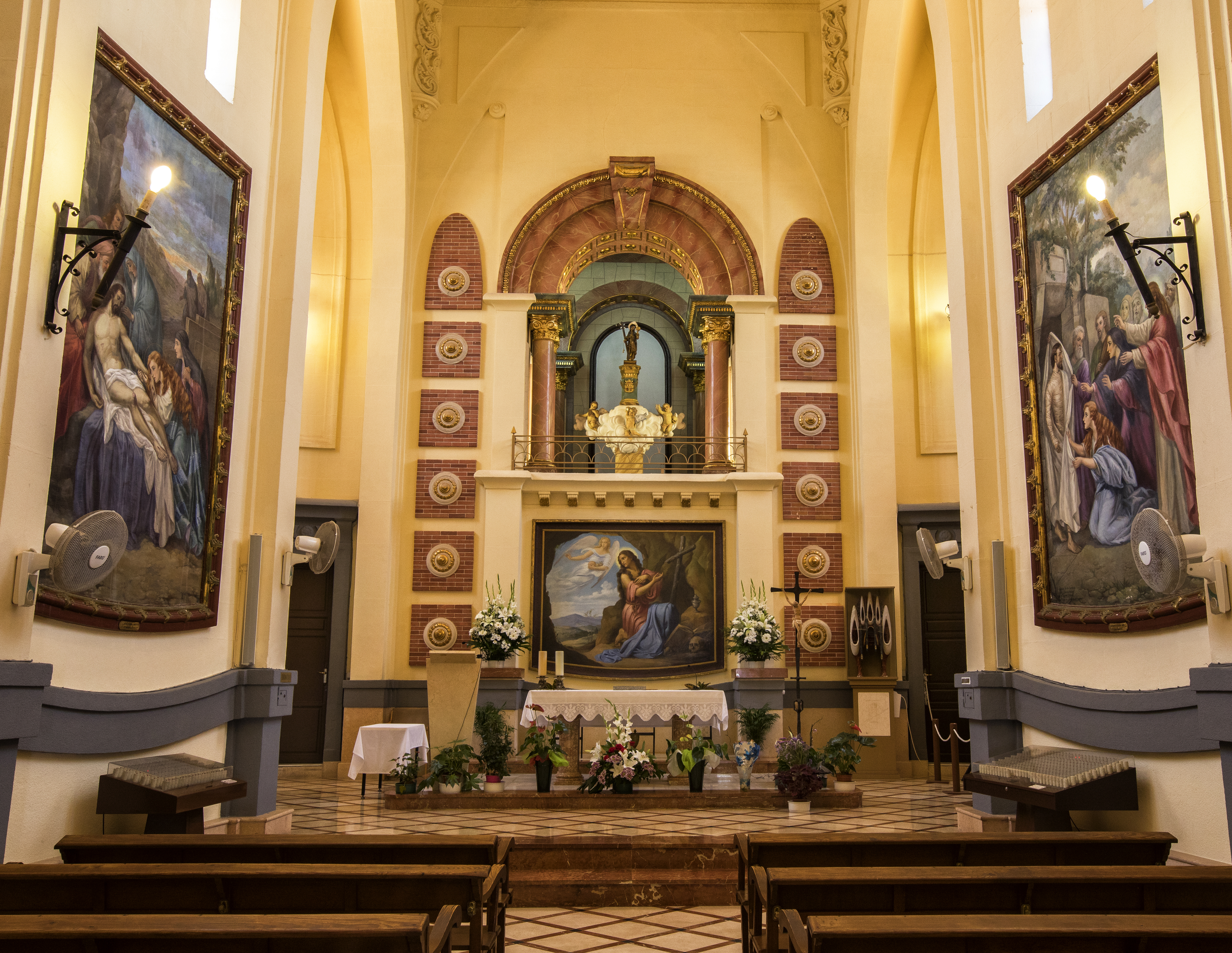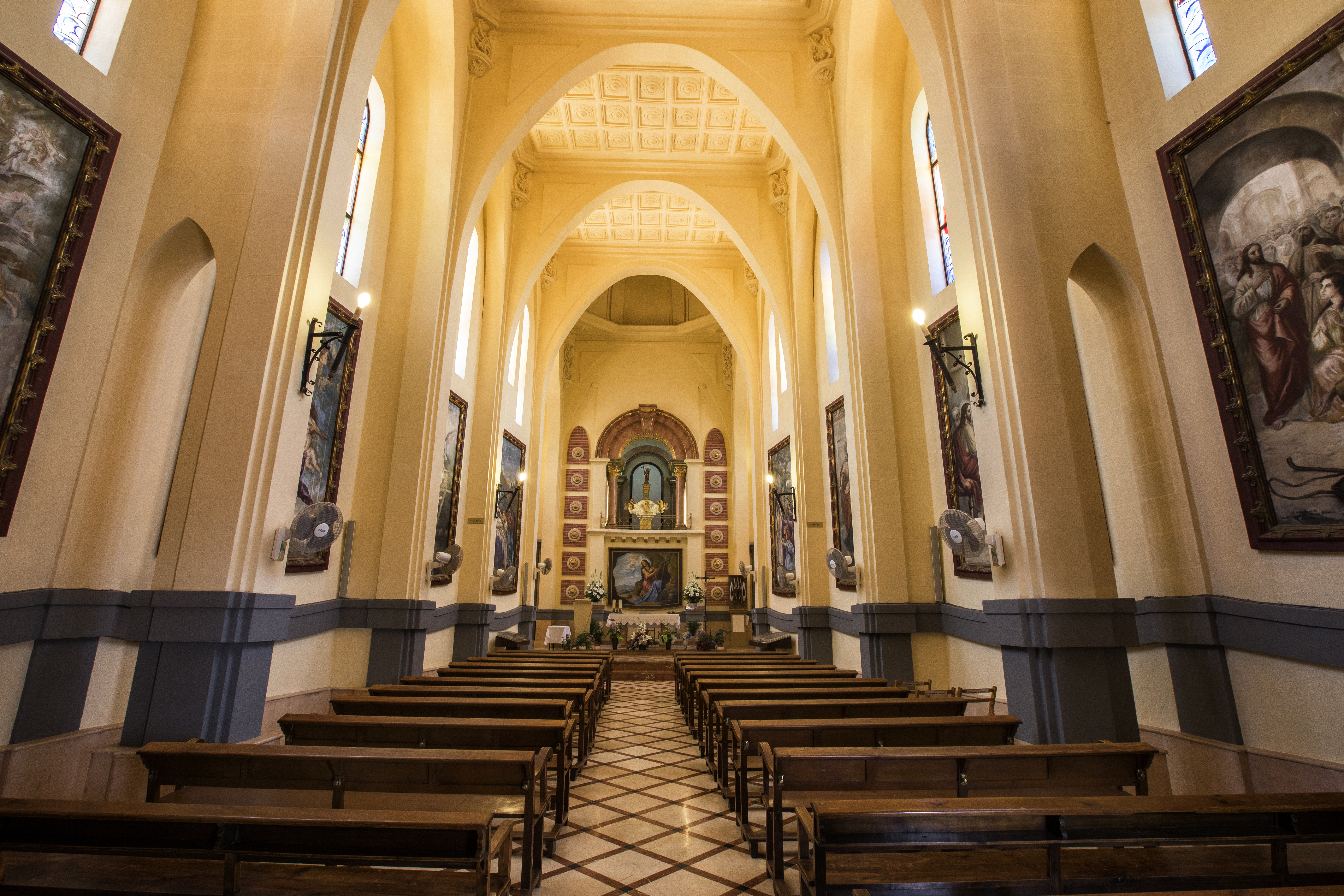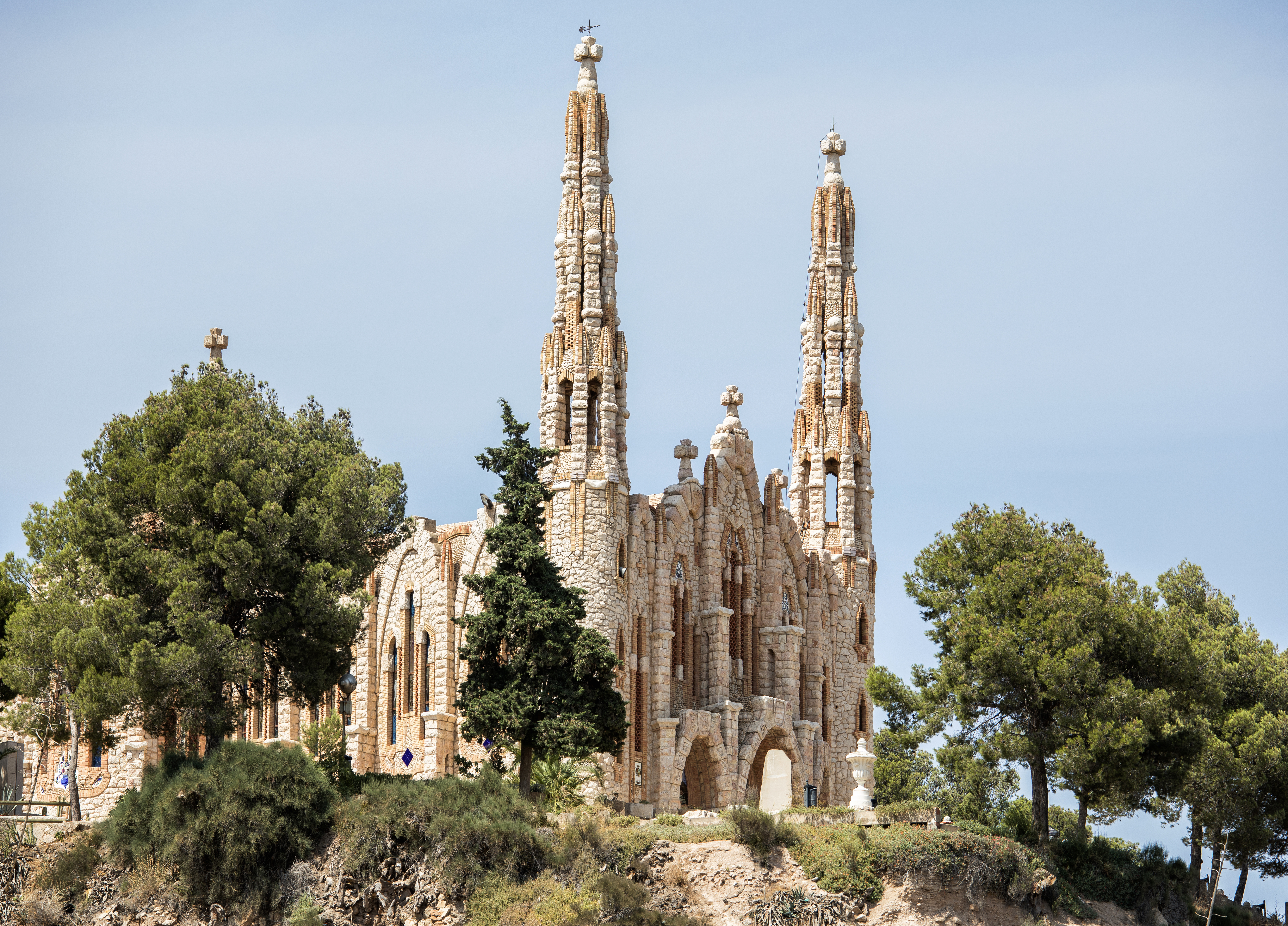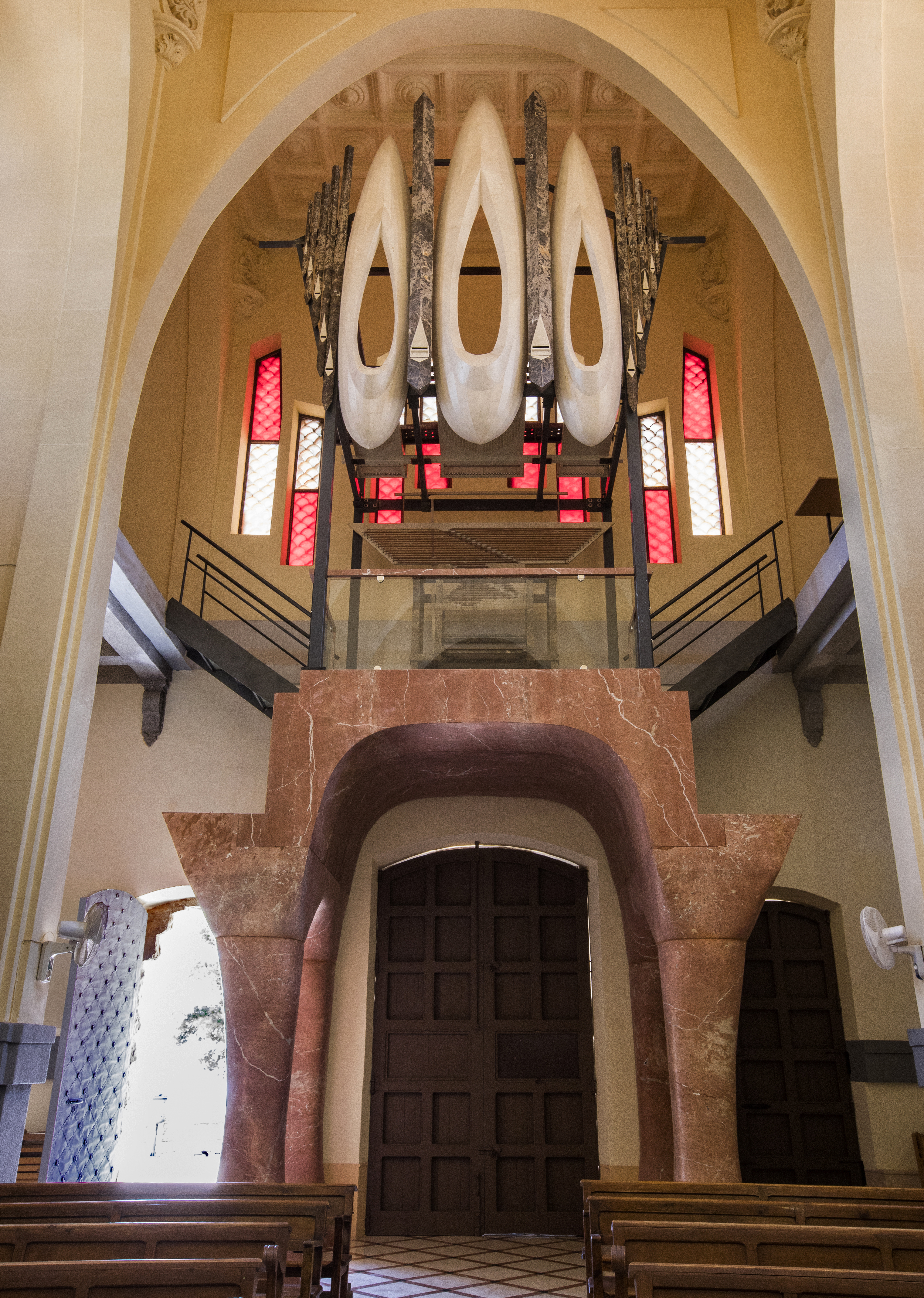 A 3 Km. de Novelda en el cerro de la Mola, junto a la fortaleza almohade
03660

contact information
A striking and truly unique sanctuary in Novelda that showcases Catalan modernism.
The first sight on your to-visit list in Novelda simply has to be Santuario de Santa María Magdalena. This striking place of worship will take your breath away with its beautiful Catalan Modernist style. This magical site is on the Camino de Santiago.
The architecture of the sanctuary is truly unique. The main façade has two side towers, both 25m high, that are capped with crosses carved from stone. The exterior decoration, meanwhile, is inspired by Medieval and Baroque elements, in addition to the local countryside.
As soon as you step inside, you will notice its shape: that of a jug, replicating the one Mary Magdalene used to carry balsam to Jesus Christ. Truly one-of-a-kind. At the back of the sanctuary, in the apse, you can see a space dedicated to Mary Magdalene.
Beyond its dramatic architecture, Santuario de Santa María Magdalena is special because of all the history it holds between its walls. This place of worship is much loved by locals and well worth a visit during your time in the town
More information
Schedule
Del 24 de julio al 16 de septiembre: martes a viernes de 10:00 a 14:00 h. Sábados y domingos, de 10:00 a 14:00 h. y de 18:00 a 20:00 h. Lunes cerrado. Resto del año: de lunes a domingos, incluso festivos, de 10:00 a 14:00 h. y de 16:00 a 19:00 h.