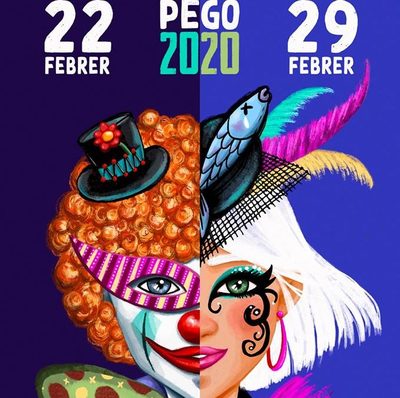 Ajuntament de Pego. Plaça de l'ajuntament
1
03780

contact information
A carnival with celebrations before and after the main festivities. Discover how Pego celebrates the beginning of Lent.
Carnaval de Pego is a carnival celebration that extends beyond the main events. Indeed, on the Saturday before the festivities begin, locals make their way down the river Bullent in boats made out of recycled or environmentally friendly materials.
The following weekend, Carnaval begins in earnest with costumes, music and dance filling the town streets. The celebrations date back to 1981-1982 when the community decided to bring back the pre-war tradition of making masks out of cardboard.
This friendly festival opens its arms to anyone who is keen to come along and enjoy the fun. Make sure you don't miss the Pinyata, a fireworks display also known as Entierro de la Sardina, which is another popular part of the festival programme.
When carnival is over, on the following Tuesday, which is the eve of Ash Wednesday, it is tradition to welcome in Lent, when locals stop eating meat, with a hearty meal of arroz al horno con crosta enjoyed with friends and family.
*Please confirm event times and dates have not changed.