Visit Señorios de Relleu: Teuladi Farm house, Mill and Visit to our Olive groves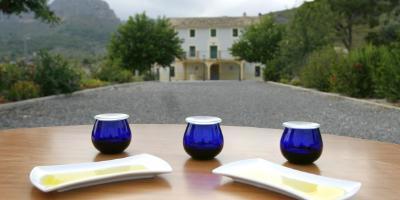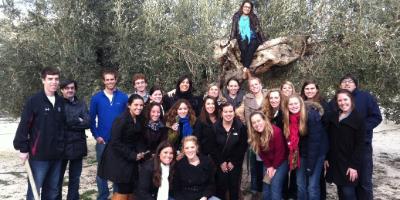 OLIVE OIL TOURISM

Olive oil tourism is the new way to refer to Extra Virgin Olive Oil tourism. It¿s an alternative to the normal tourism. We firmly bet on this way to distribute the knowledge and culture about the Olive tree and Olive oil.

Do you want to find out about Extra Virgin Olive Oil?

The visits are divided into:

A visit to the countryside, going to several olive groves

This takes you into the world of Olive Growing, where you¿ll see young olive trees and thousand-year old ones, and where all the cultivation processes will be explained to you.

Visit to our mill and farmhouse Masia Teuladi

On our estate, you will visit the installations where the whole process of preparing, preserving and bottling our olive oil will be explained to you.

Oil Tasting and Pairing Appreciation of our Extra Virgin Olive Oil.

You will taste 3 of our oils, and we will explain all the phases of a tasting and we willl explain the nuances of flavour and which foods each oil should be paired with.





In our farms it is possible to do Oleotourism all year round, although from the beginning of October to the end of November we lived a few magical days in Señorios de Relleu, the hard work of a whole year is rewarded by the elaboration of our olive juices.