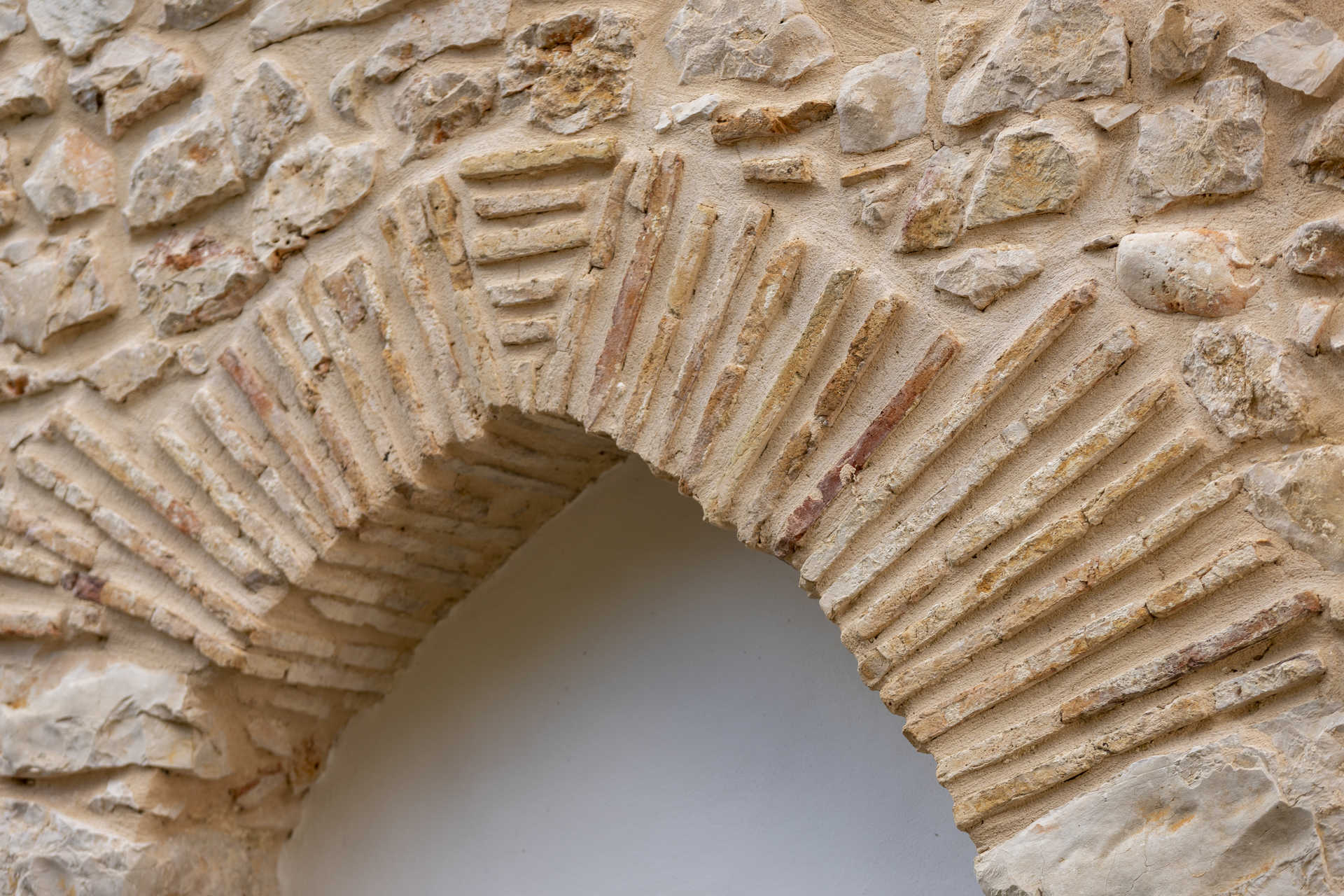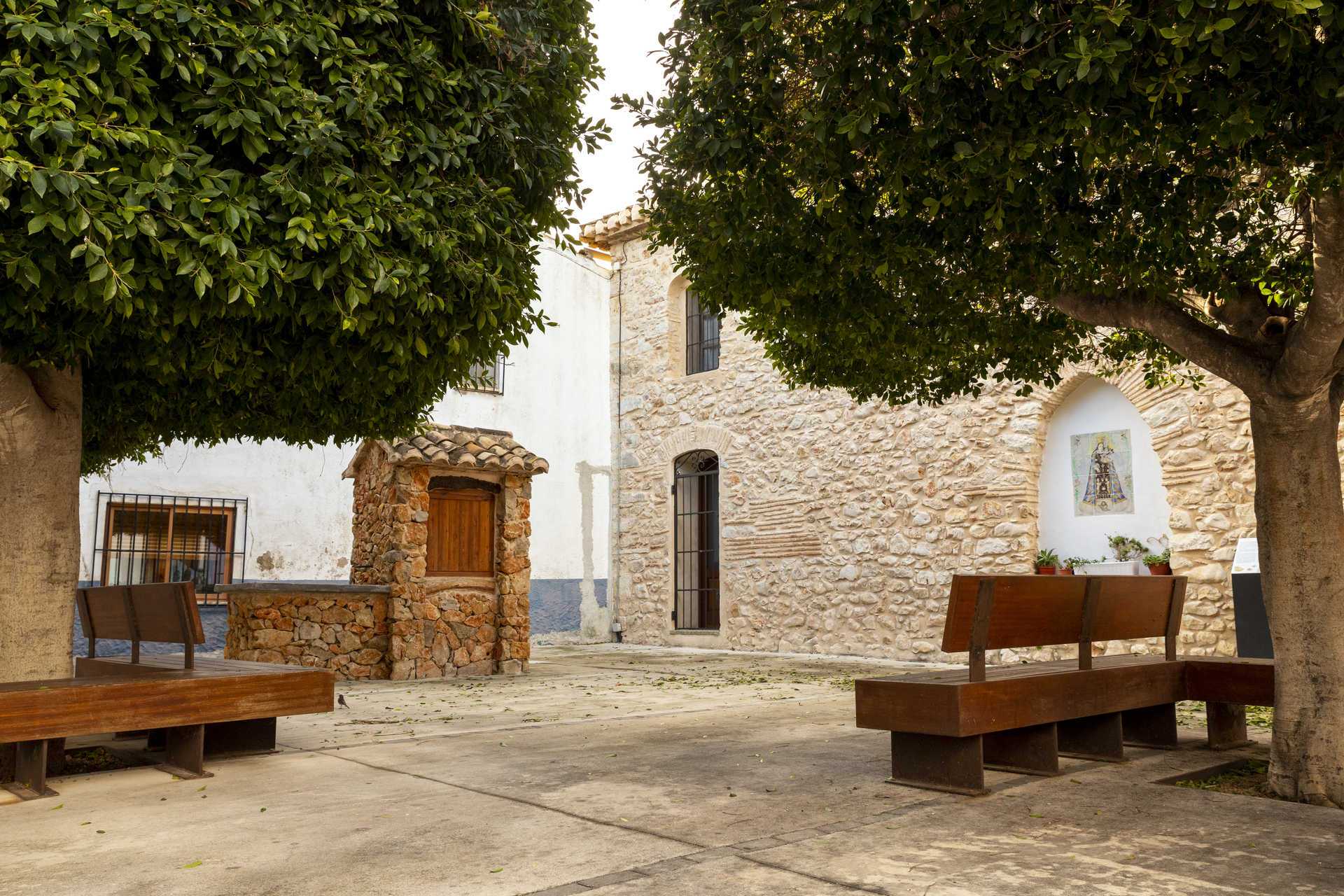 We are at the back of the church, the apse, facing N-E, curiously displacing the church from the rest of the urban area. Subsequent purpose-built churches follow the correct E-W axis. The fact that this church is displaced seems to be in line with the popular theory that before the church there would have been a mosque, with the wall of prayer, a Qibla, on the right, correctly oriented S-E, in the direction of Mecca.
​
Although it is true that most of what we see today is from the 17th-century reform, there was originally a 14th-century chapel, in which the main image was a carving of the Virgin of Mercy, which disappeared during the Civil War.
​
Senija was raised to the status of a Moorish rectory dependent on Benissa in 1535 ans was finally separated and constituted as its own parish in 1569. It is very likely that the clearly Gothic-style pointed arch made with bricks dates back to this period, when this technique was widely used in public buildings in more rural areas to reduce costs compared to the pointed arches of carved stone that we can see in large buildings of that time, such as the Silk Exchange of Valencia. This was a cost-effective way to adapt to the architectural tastes of the moment. In fact, the use of bricks in windows and doors in an element unique to Christian buildings in the Kingdom of Valencia, especially from the 15th century, but always with Moorish labour.
​
Inside the arch we find a reproduction of a Valencian ceramic panel from the s. XVIII, this represents the Desamparados Virgin, preserved in the church. This ceramic panel is compounded with twelve tiles of 21 x 21cm, a mesure called "pam valencià", a fundamental characteristic of Valencian tilework from the 18th century. Moreover we would highlight the stonework of the communion chapel by the old stone workers of Senija.
More information
Other information
Do you want to know about Senija in every sense? Enter and discover our sensory route.
https://www.vadesentits.com/senija