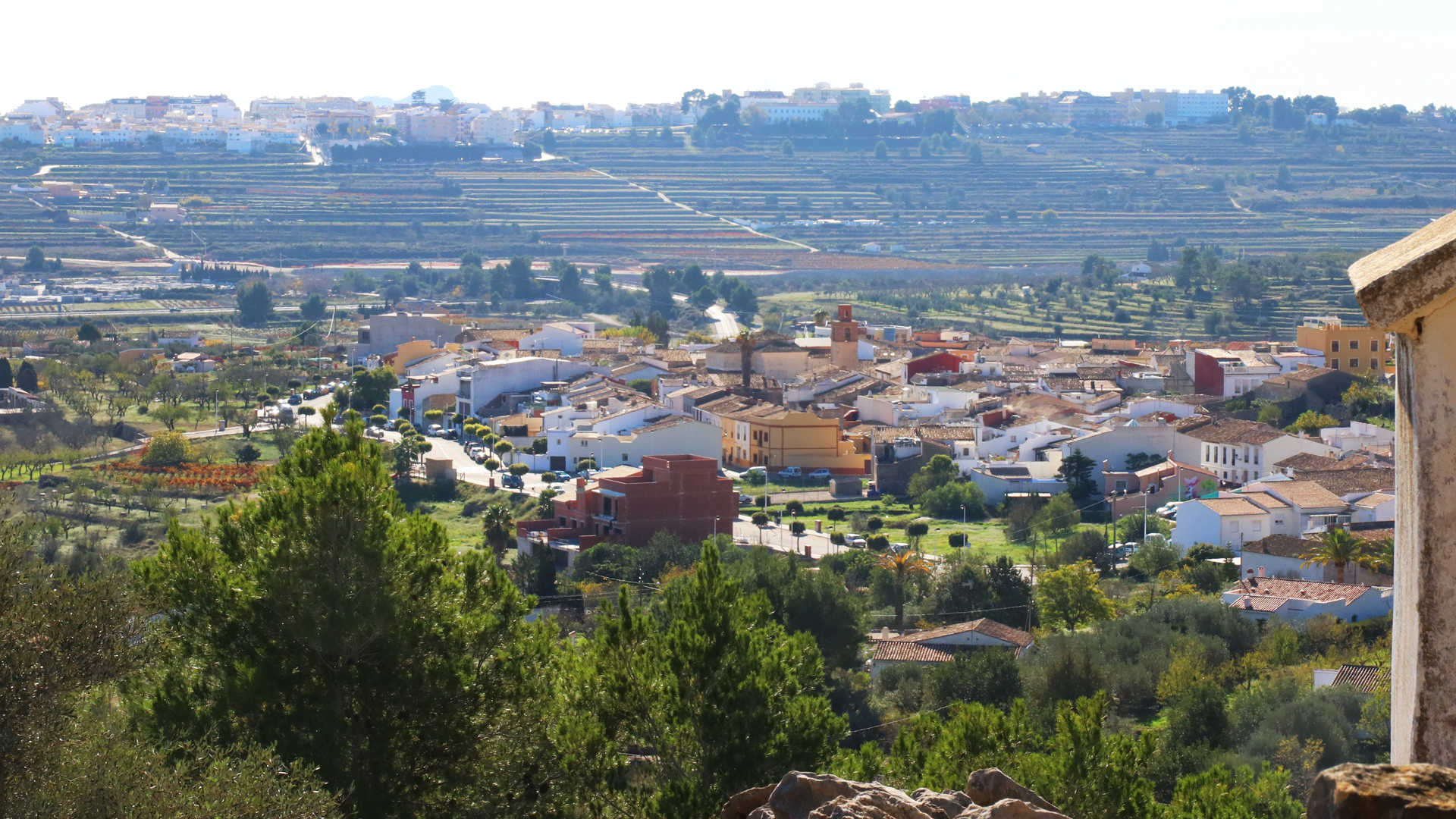 Partida Cometa
s/n
03729

contact information
The sanctuary of Verge Negreta (Black Madonna) also known as the "Ermita de la Mare de Déu Negreta", was built in the second half of the 20th century, in 1965, and is located in the neighbourhood of La Cometa, population centre located about 500 metres north of Senija. It was built at the same time as the new neighbourhood.
​
But the origin of the devotion to the Verge Negreta in this region is interesting as it takes us to North Africa in the context of the migration of a large part of the Marina population who went there to work temporarily in order to augment the increasingly limited income that grape harvesting offered. Specifically, in 1935, after one of these trips to Algiers, Catalina Argudo Martí, a resident of the town, took a reliquary of the Virgin of Africa with her and the people of the town decided to build an altar in her honour and consequently began to celebrate festivities in her name.
​
These festivities continue to be held every year on the first Sunday in August. In the morning, the town goes in procession behind an image of the Virgin to the Church of Santa Catalina, located within the town of Senija, where they celebrate a mass in her honour. At sunset, the image is returned to the chapel, and, as is the custom in many Marina Alta towns during celebrations of this kind, sweets and drinks are distributed to all participants.
​
The sanctuary of Mare de Deu Negreta has rectangular floor plan, 8.64m by 5.60m, two high windows and an area raised by a step. It's a simple building from all angles. The floor is made of ceramic tiles and the ceiling is smooth. The free-standing altar is raised on a platform, there is the image of the Black Madonna on the wall in a gilded neo-Gothic reliquary.
More information
Other information
Do you want to know about Senija in every sense? Enter and discover our sensory route.
https://www.vadesentits.com/senija