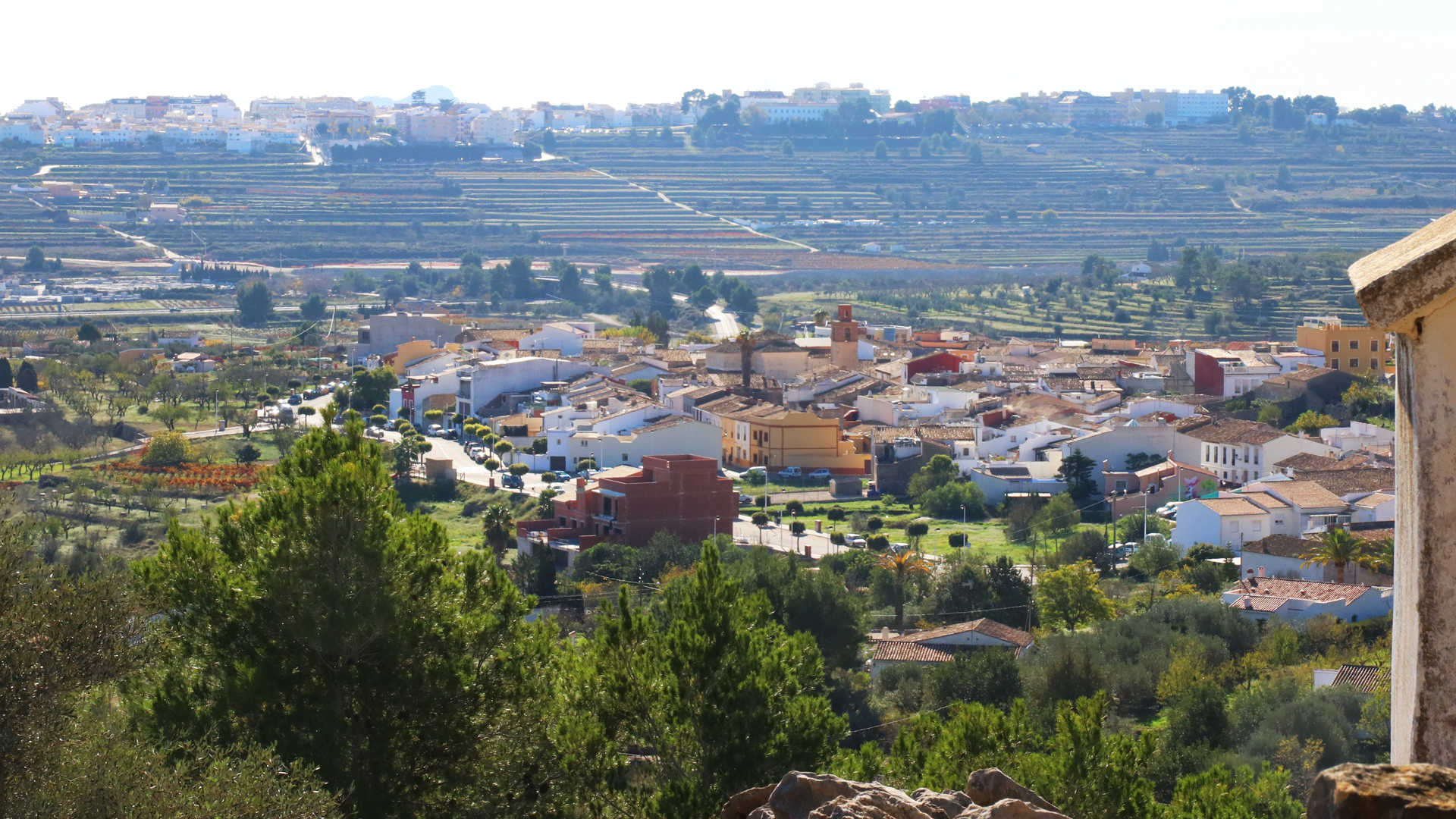 Colegio Público en Av. Constitución
s/n
03729

contact information
Inside the school we find a large monument of stone, a materia which marks the history of the towns of Benissa and Senija. At the foot of the stone we find an inscription that reads "holy stone", meaning that everything in this town has a history. In the old days, before the roads were paved, the Senijeros and Bennisseros travelled twice a year to the lands of the riverbank to sow or havest rice and along the way, on the Camí Vell in Valencia, they came across this stone which became a natural landmark to say goodbay to their towns. They marched together and before starting their journey said a Hail Mary to the Mare de Déu dels Desemparats in front of the stone , as an emotional farewell- These workers were known as "Riberers".
At least that's how they were referred to in Marina because most of them went to the Ribera del Júcar to plant and harvest rice. But in the towns of the Ribera, they were referred to as "blavets" (which comes from the word "blau" in Catalan, which translates to "blue" in English) because they belonged to Marina, where the Muslim leader Al-Azraq was from- "Al- Azraq" meaning "the blue" in Arabic.
In his book "Els pobles valencians parlen els uns dels altres", Sanchis Guarner collects popular Ribera sayings that tell us about these riberers. Some of the show the great hardships that they would have born during the long weeks of work:
<<The blavets of Marina whe they go to sow the rice, only eat tuna, bread, tomatoes and Armenian cucumber >>
​
The May festivities of Senija were formerly called Fiestas de Gracia. They were called Fiestas de Gracia because they were the result of a promise made by the Riberers of Senija and the people in thanksgiving to the Virgin of the Forsaken for their intercession in the serious epidemic of Cholera in 1885. In returning all the "Riberers" healthy people decided to celebrate a party every first Monday in May ayo.
More information
Other information
Do you want to know about Senija in every sense? Enter and discover our sensory route.
https://www.vadesentits.com/senija