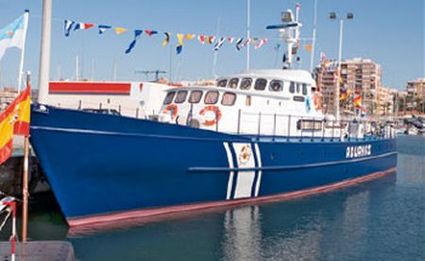 Puerto de Torrevieja. Muelle Pesquero
03181

contact information
More information
Schedule
**Due to the pandemic, closed until further notice **

De martes a sábado, de 09:30 a 13:30 h. Cerrado domingos, lunes y dias de lluvia.



Torrevieja's museums are inextricably associated with the sea and salt, primary resources that gave rise to what is now Torrevieja. Among all the museums, the so-called floating museums stand out for their uniqueness. We are talking about the submarine S-61 Delfín and the customs surveillance patrol Albatros III, both anchored in the fishing pier. In 2004, the S-61 became the first Spanish Navy ship to establish itself as a floating museum, something really curious, since the same city that gave it the combat flag in 1971 welcomes it 33 years later as a resource. or tourist attraction. Your visit will allow you to know all the peculiarities of this type of ships. Meanwhile, the customs surveillance patrol Albatros III belonged to the customs surveillance service until March 23, 2006, when it is welcomed by Torrevieja as its second floating museum.