Gastro menu plan: visit to a winery and lunch at La Teja Azul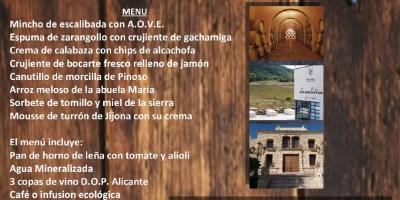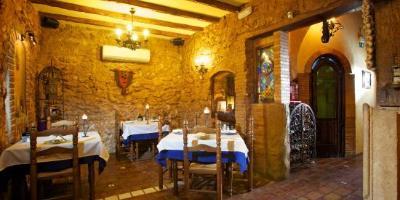 The activity consists of a day trip with a visit to a winery and lunch in a restaurant without accommodation (ask if you want to sleep). Enjoy a visit to one of the wineries in the Alto Vinalopó area and a gastronomic menu in one of the best restaurants in the city of Villena (La Teja Azul restaurant).
The menu may vary depending on the season, but it consists of mincho de escalivada with A.O.V.E., zarangollo foam with crunchy gachamiga, pumpkin cream with artichoke chips, crispy fresh anchovy stuffed with ham, rice with grandma María's honey, Pinoso black pudding canutillo, thyme sorbet and honey from the mountains and Jijona nougat mousse with its cream.

# Availability
Start date
End date
M
T
W
Th
F
Sa
Su