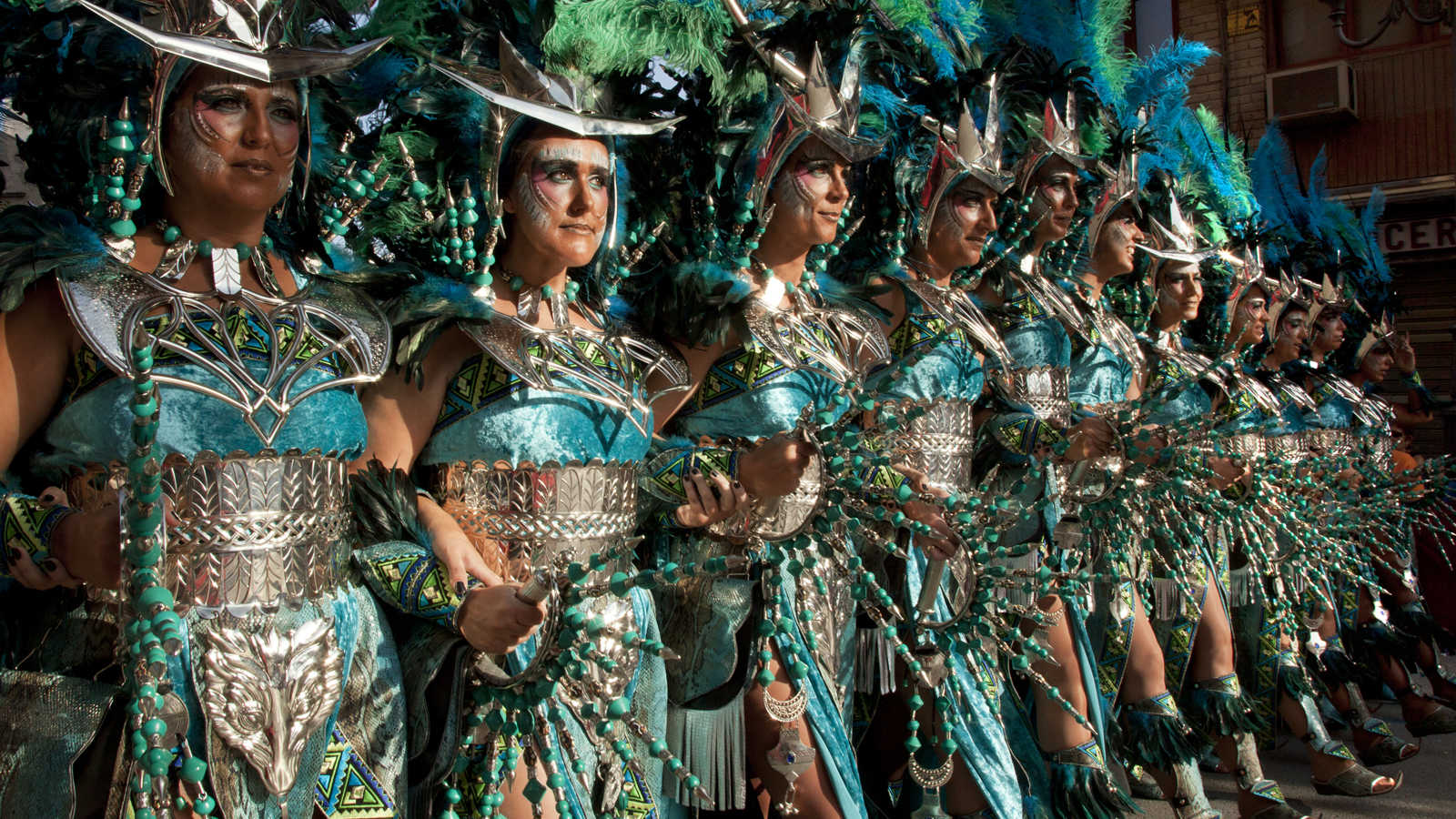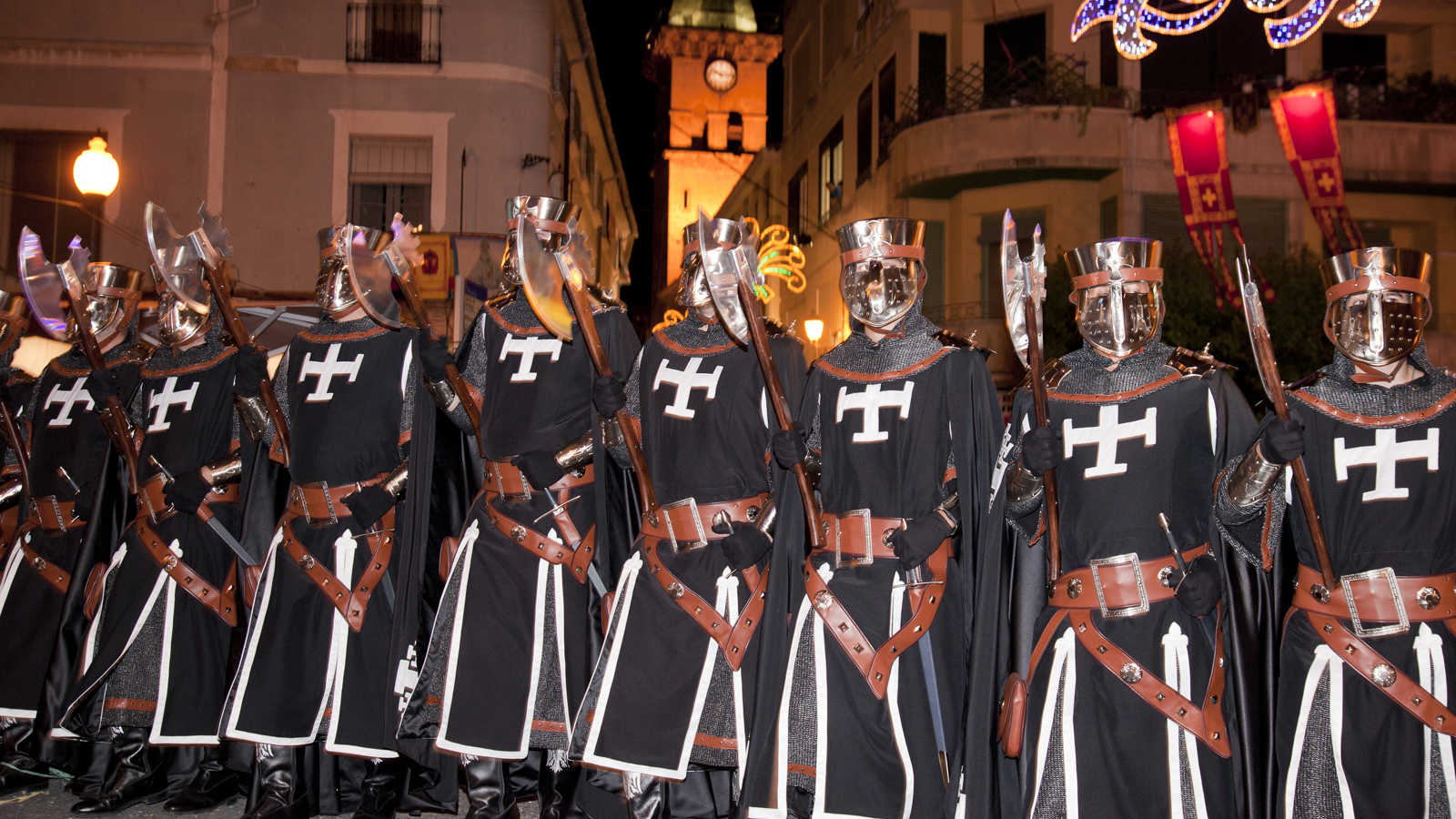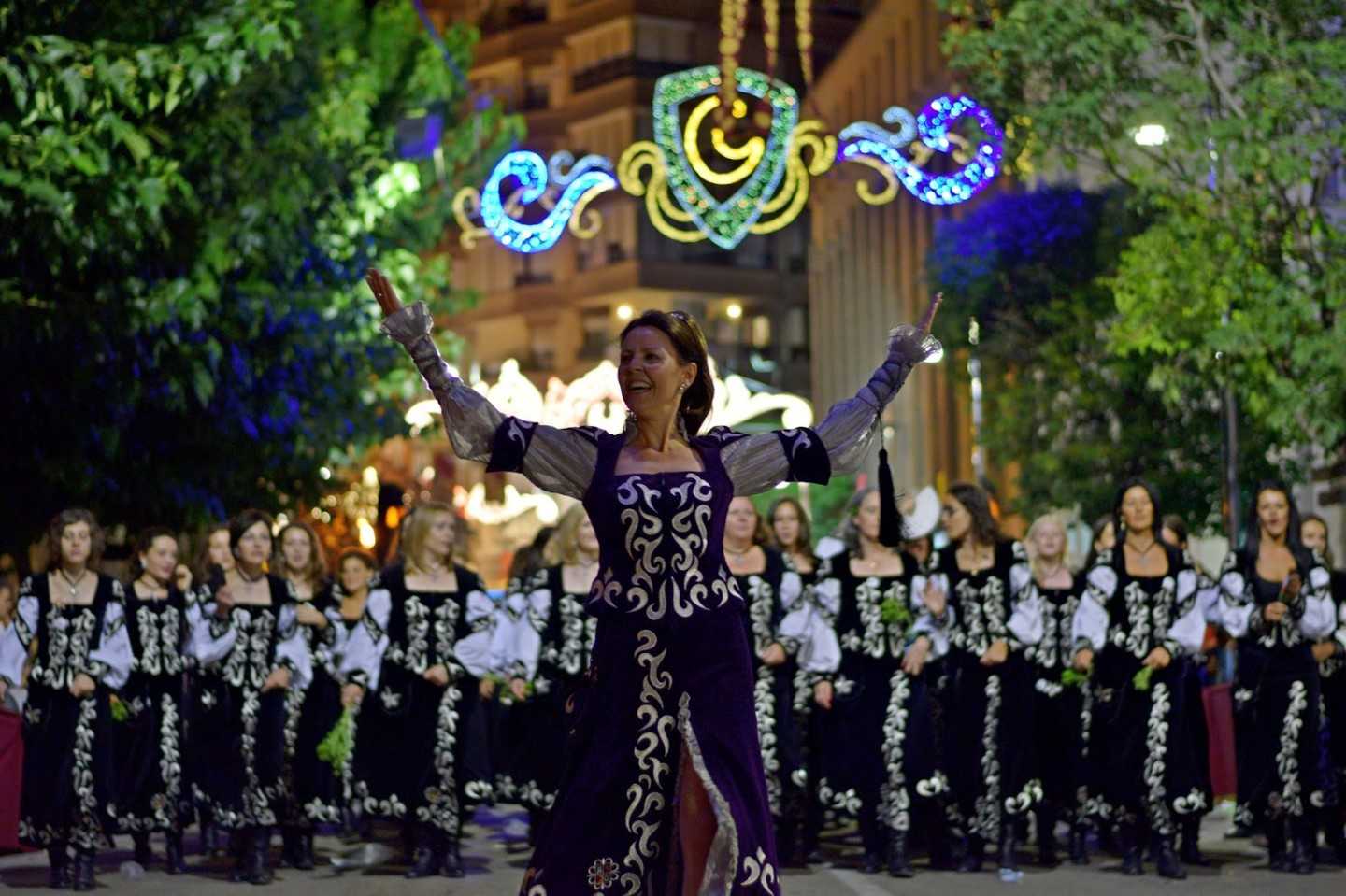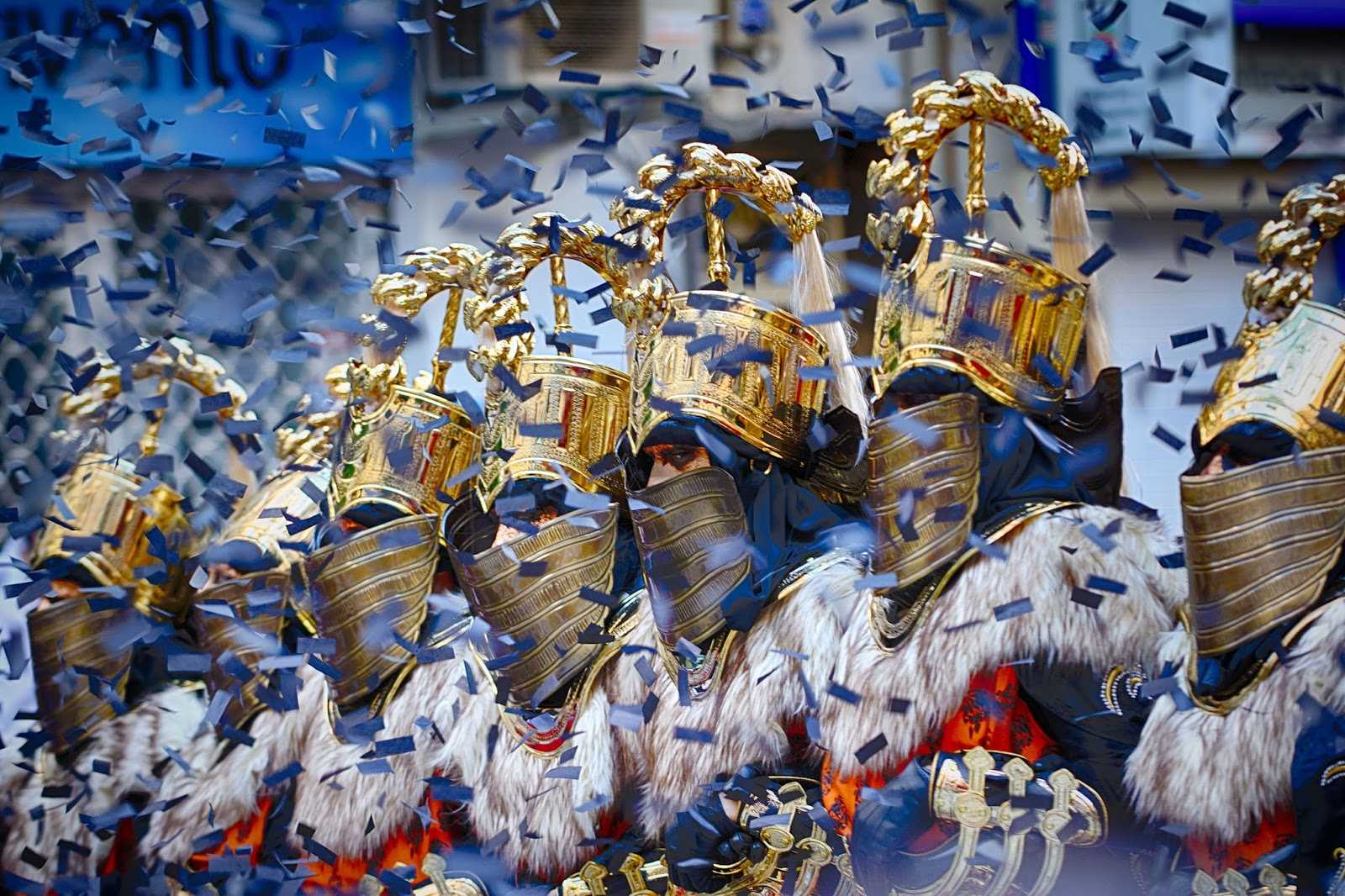 The Villena Festival of Moors and Christians is a joyful eclosion of colours, of celebration, of music, which fills the streets of our city during five days.
The Festival is held from the 5th to the 9th of September and it is structured around the participation of fourteen Comparsas, or groups, seven of which belong to the Moorish band, and another equal number belonging to the Christian band.
More information
Schedule
Se realizan en torno al día 8 de septiembre, Nuestra Señora de las Virtudes.
Type of interest
National tourist interest