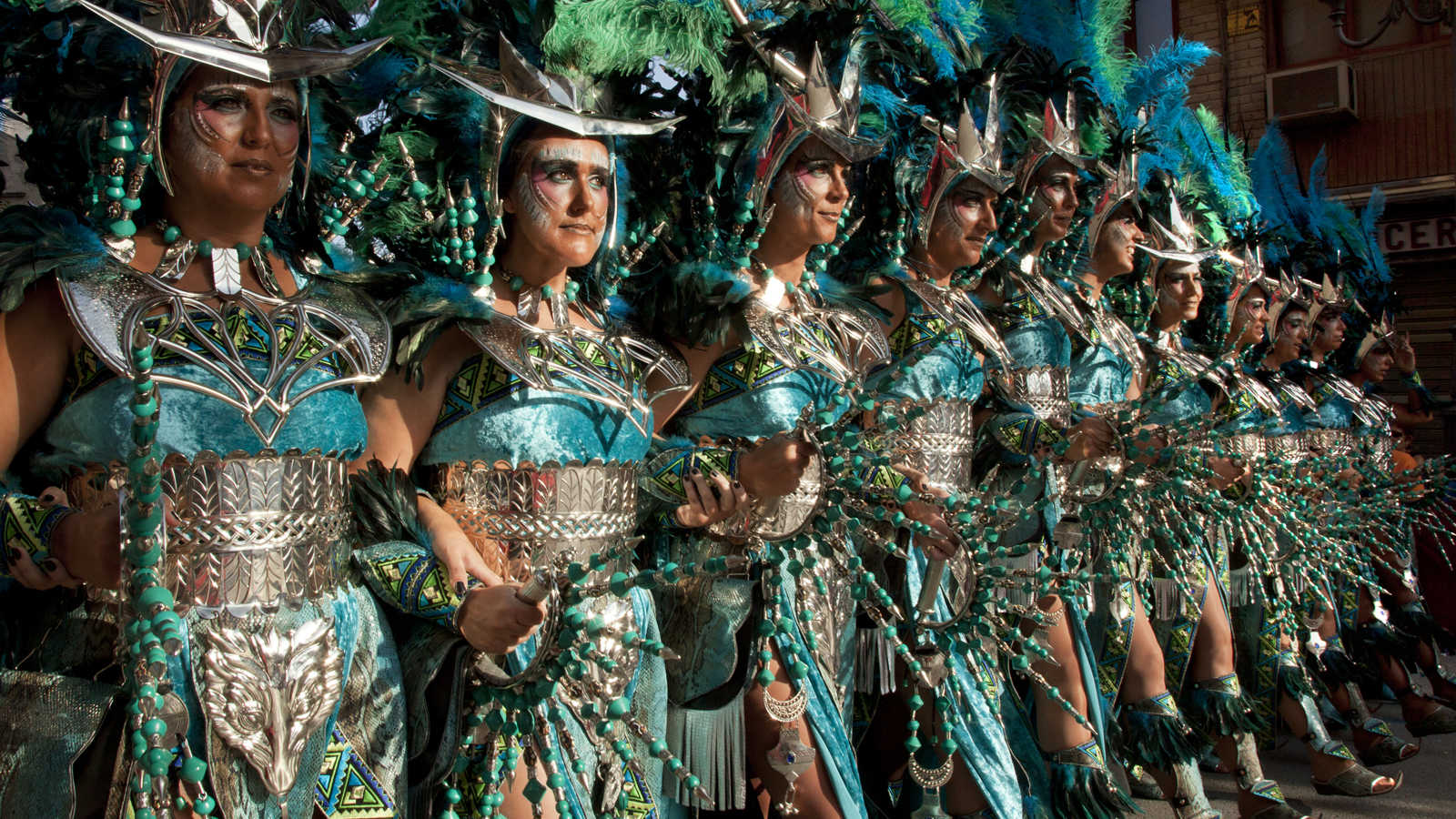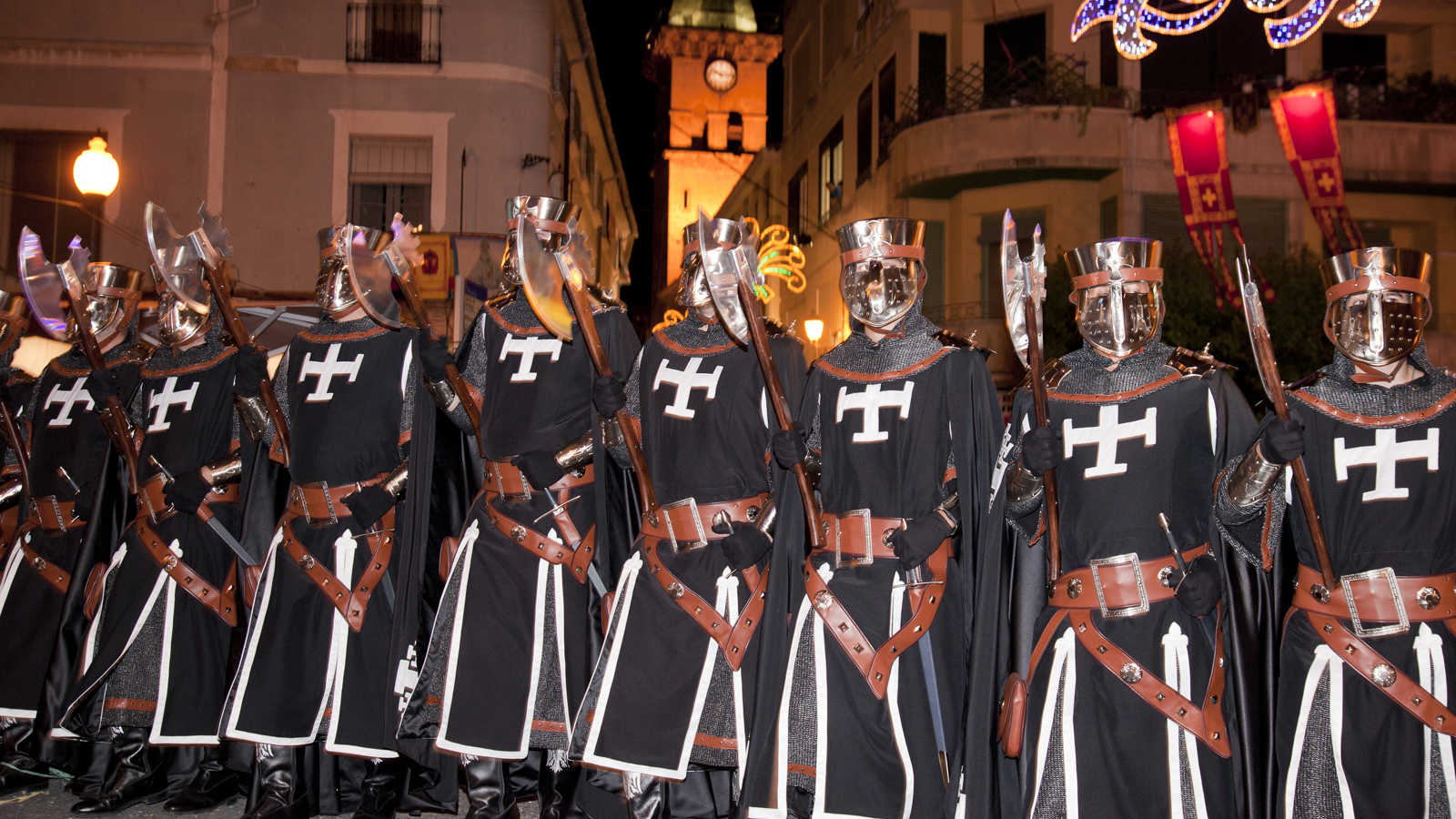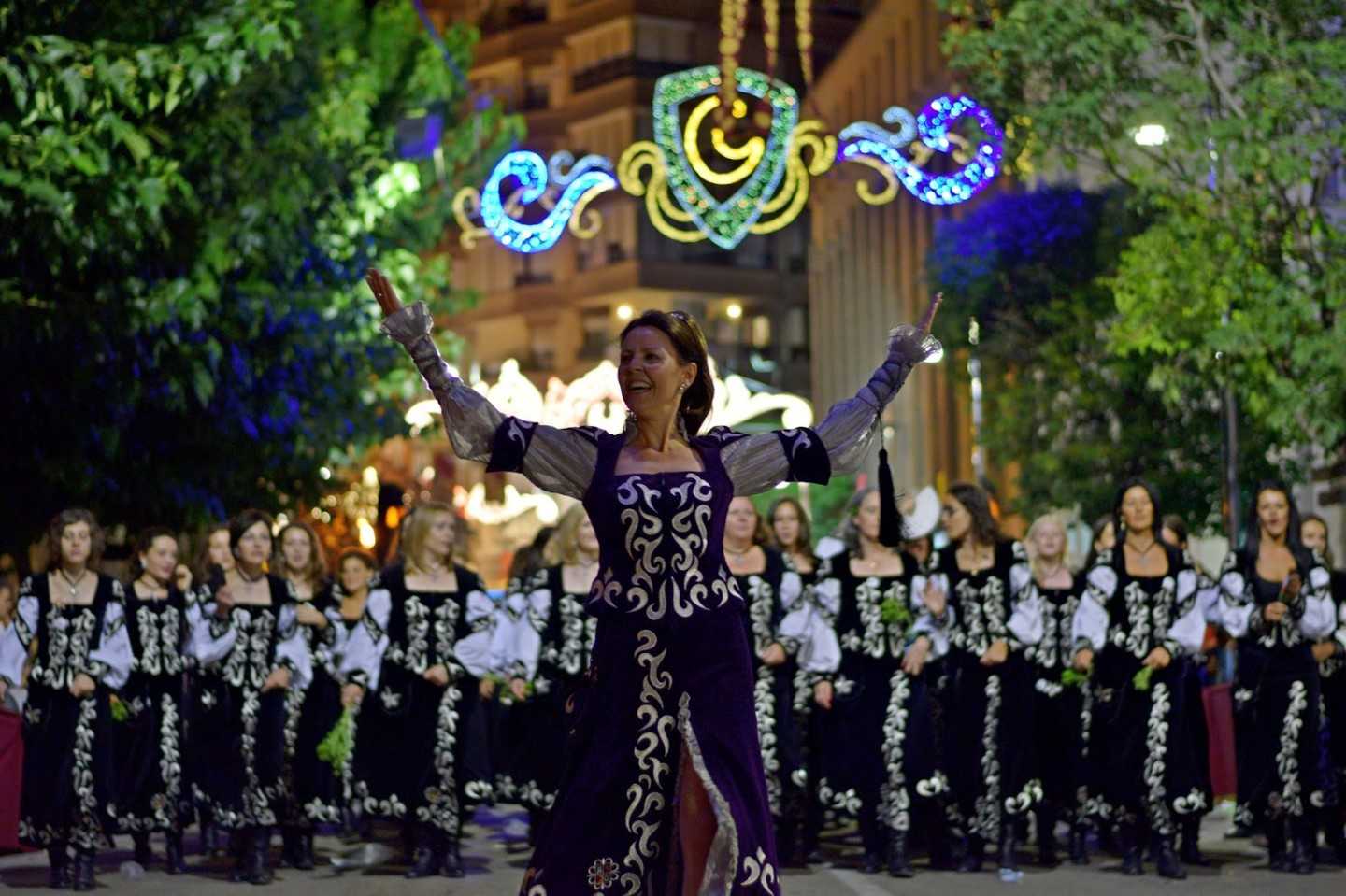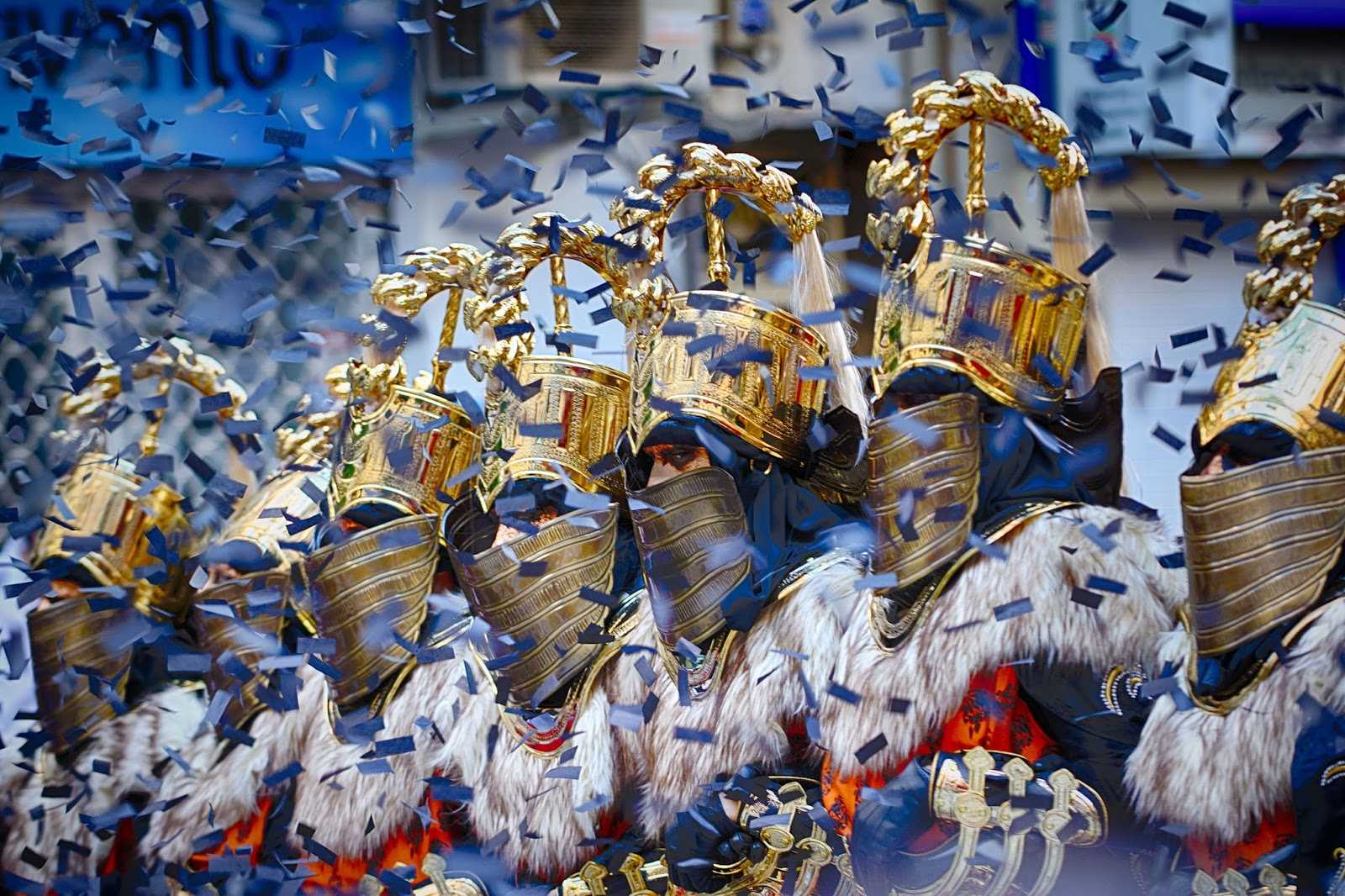 Plaza de Santiago
5

contact information
Moros y Cristianos in Villena is a Festival of National Tourist Interest that commemorates historic events in the Region of Valencia.
Moros y Cristianos festival in Villena is a vibrant display of music, colour and gunpowder. For five days, the streets of the town are transformed in the backdrop for the festivities. Fourteen associations – seven Moors and seven Christian – combine with over 12,000 participants to take part in the traditional events connected to the festival. More than enough reasons to earn it the title of Festival of National Tourist Interest.
The festival dates all the way back to the late 15th century. At this time, Virgen de las Virtudes was proclaimed the patron saint of Villena and the statue of the saint was placed in a shrine some seven kilometres from the town. Locals used to visit the statue in March and September; nowadays the statue is carried to Villena in pilgrimage at the end of August. From this moment, the celebrations begin.
Moros y Cristianos brings Villena alive with processions such as Entrada and Cabalgata. You also won't want to miss Embajadas y Guerrillas, which is held at Castillo de la Atalaya, and the offering to the patron saint.
*Please confirm event times and dates have not changed.
More information
Schedule
Se realizan en torno al día 8 de septiembre, Nuestra Señora de las Virtudes.
Type of interest
National tourist interest