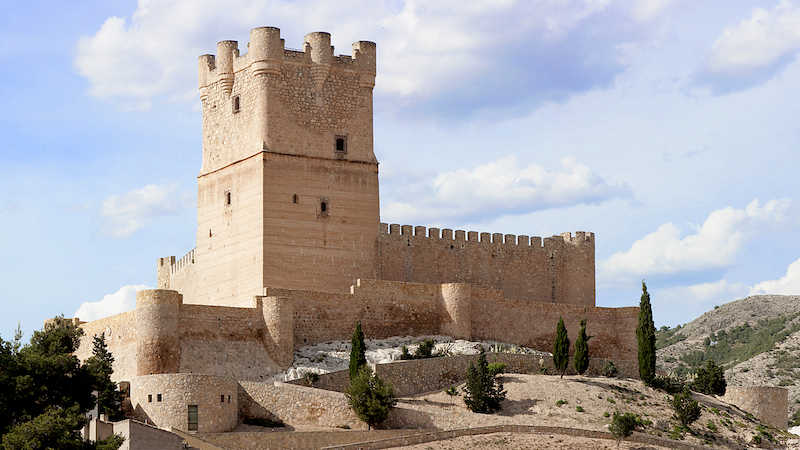 The city of Villena, with a population close to 34,500 inhabitants, is the capital of the Alto Vinalopó district and is located in the northwest of the Alicante province, at a unique crossroads between the Valencian, Manchegan and Murcian regions. This fact has conditioned many aspects of the local population, such as speech, gastronomy or the economy.
The oldest human remains dating back to the Middle Palaeolithic, approximately 50,000 years old, were found in the Cueva del Cochino, in the Sierra del Morrón. However, the Bronze Age is more significant in the history of Villena, with the famous Cabezo Redondo site, an urban and social model of its time, to which the most valuable archaeological site of local interest probably belongs: The Treasure of Villena.
The origins of the current city go back to the times of Muslim rule. Times when the castles of the Atalaya and Salvarierra were erected. The then town was conquered by the troops of King Jaime I in 1240, passing initially to Aragonese domain before ending up under the control of Castile. The town and its inhabitants earned titles granted to Villena, particularly Castilian families who governed the town, such as the Manuels in the XIII and the XIV centuries or the Pachecos in the XV century.