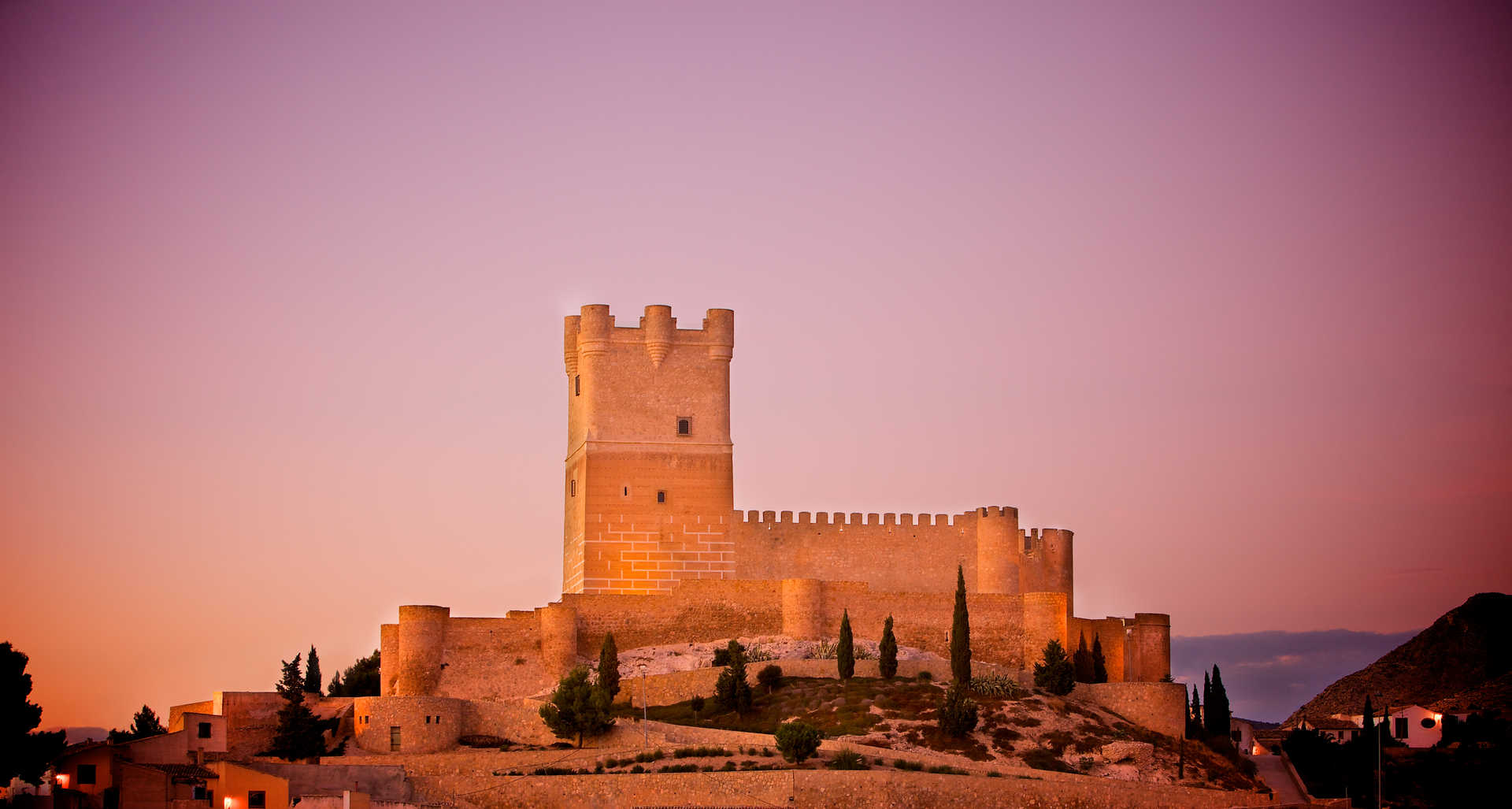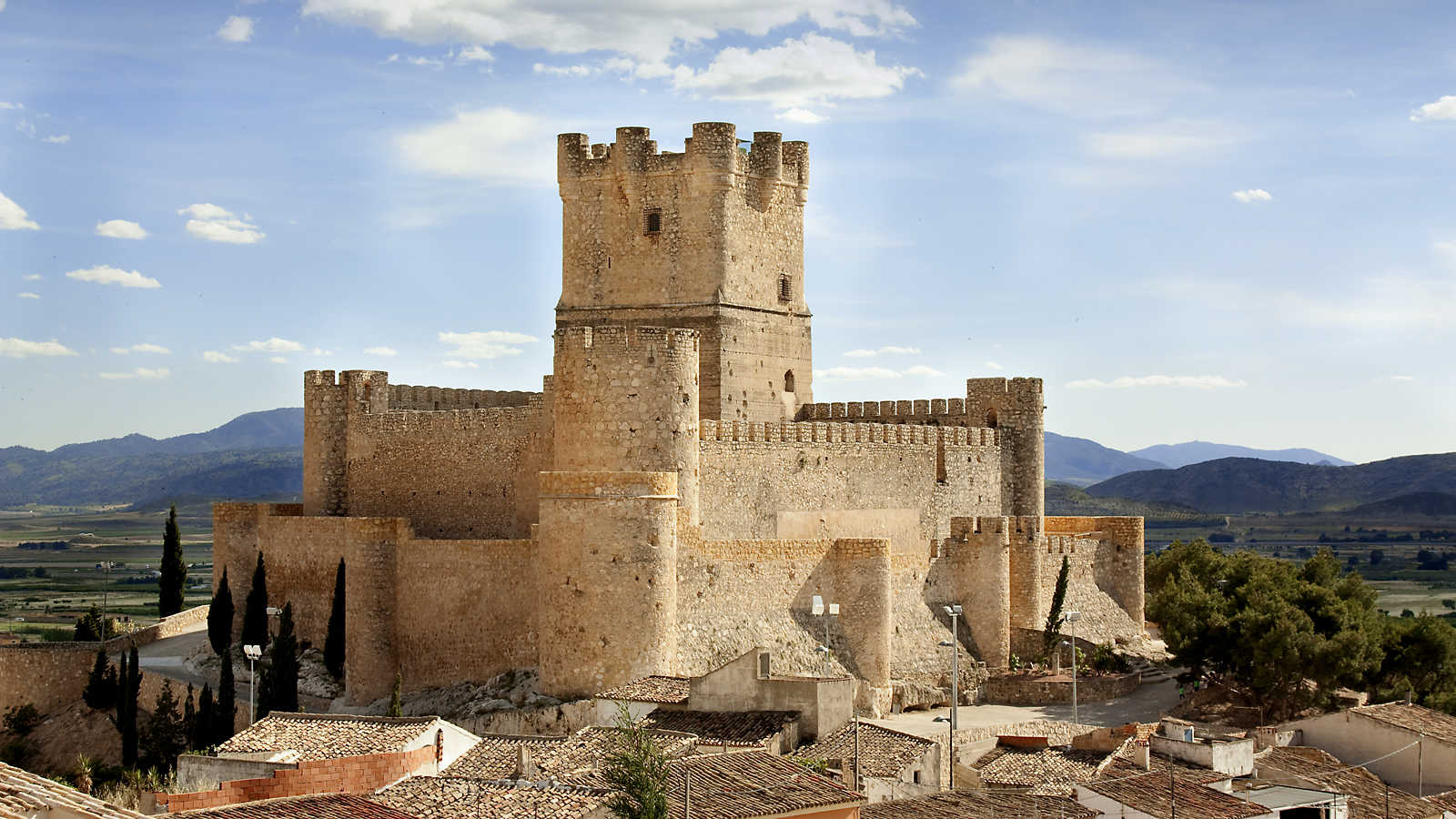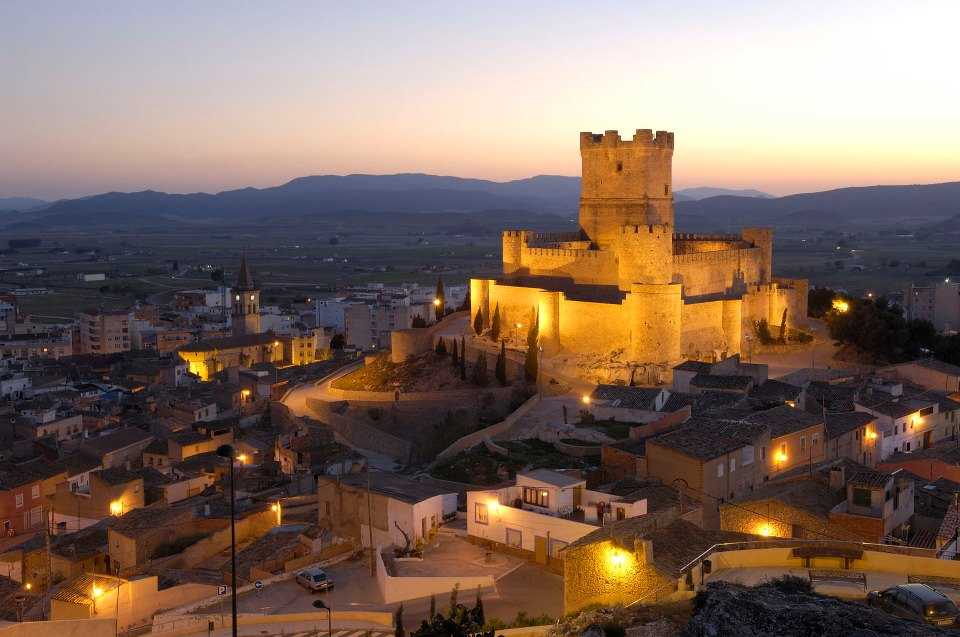 Calle Primera Manzana.
03400

contact information
Explore an impressive 12th century fortress that has witnessed Villena's long and fascinating past.
If you are spending time in Villena, you simply have to put Castillo de la Atalaya on your to-visit list. The fortress was built by the Almohad Empire in the late 12th century to provide refuge for the Muslim population of Villena. A number of elements from this period can still be seen today, namely the inner wall and the first two floors of the Keep, which boasts some impressive vaults that are unique to Spanish castles (they are also seen in Biar castle).
Listed an Historic and Artistic Monument and a Site of Cultural Interest, this impressive fort holds some sparkling secrets. A case in point is the Great Treasure of Villena, a collection of 59 objects made of gold, silver, iron and amber: one of the greatest findings from the Bronze Age.
As you wander around the fortress, you will be immersed in history that dates back centuries. You will also be treated to some spectacular views over the town and beyond as the castle sits atop Monte de San Cristóbal (also known as Monte de la Villa).
Castillo de la Atalaya: a fascinating castle that will take you on a journey back in time.
More information
Schedule
Mornings: Tuesday to Sunday, Bank Holidays and Mondays on the eve of holidays open from 10:00 to 14:00 h. without guide. Guided tours at 10:30, 11:30 and 12:30, under reservation.
Afternoons: Tuesday to Saturday open from 16:00 to 17:00 h. Guided tour at 16:30, under reservation.
Closed: Monday all day, Sunday afternoon and holidays afternoon.
Closed the afternoon on 24th December, 31th December and 5th January.
Closed all day on 25th December, 1st January and 6th January.

Tours without guide are available until 30 minutes before closing.
Price
Price 3€ (1.5€ with discount)Free entrance for minors under the age of 7.