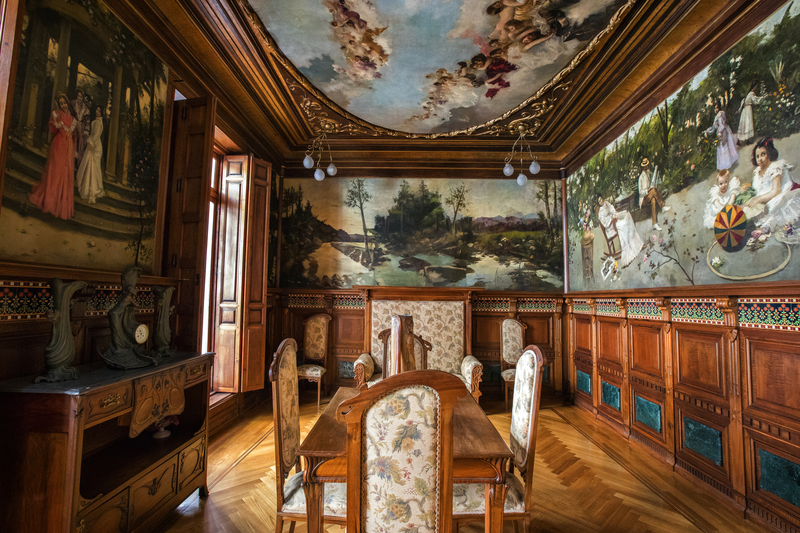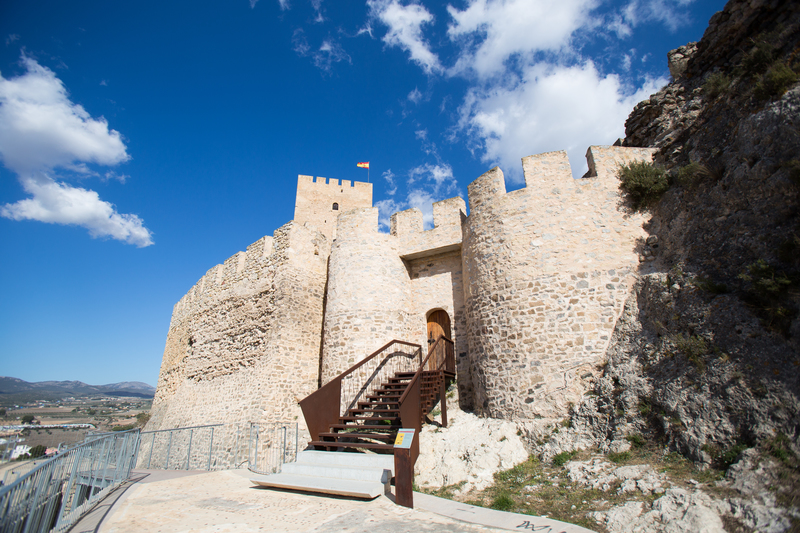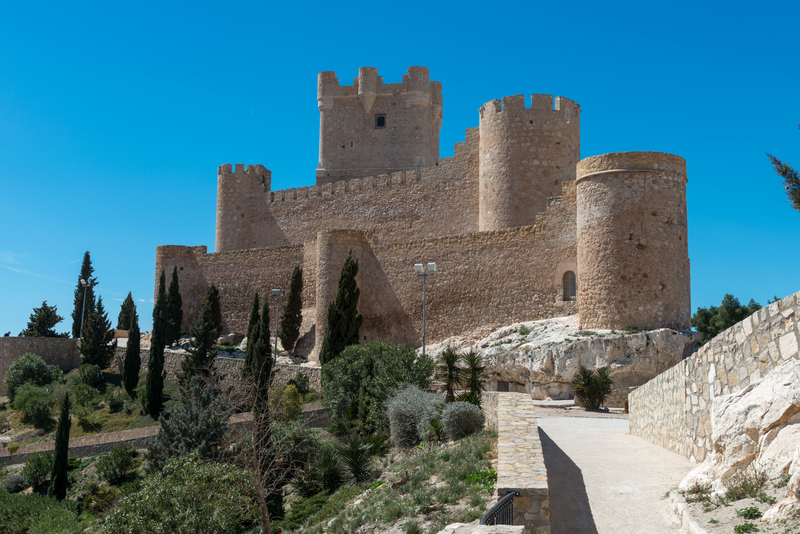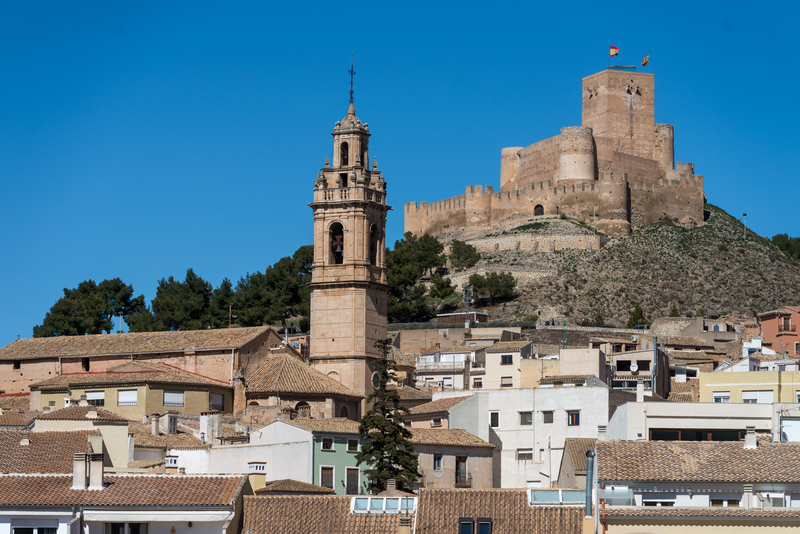 From the peaks of the Mariola mountains, the river Vinalopó starts its journey through the lands of the districts to which it gives its name. It winds its way through valleys cut through the tall mountains. An area like this is best visited on footpaths, strolling through the medieval streets of local towns, and sightseeing at the many castles in the district.
The landscape changes at each turn. Pines, kermes oak, black briar and rosemary cover the mountain slopes, which are the haunts of foxes, hares, partridges and birds of prey. In contrast with the mountains are almond and olive plantations, alternating with extensive vineyards.
#CHARACTERISTICS
Route
From Agost to Villena, visiting Aspe, Biar, Castalla, Elda, Monforte del Cid, Monover, Novelda, Onil, Petrer, Pinoso, Salinas, Sandx y Tibi.
Map