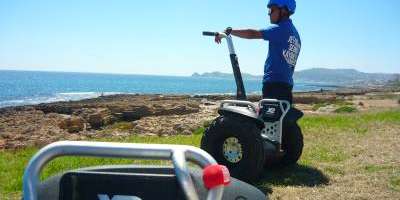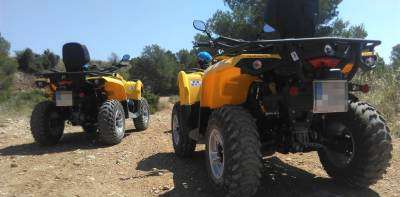 Información de la reserva
Discover the most charming corners of this paradisiacal town. Let yourself fall in love with its sights, culture and history in a familiar and fun way. On segway, quad, kayak or hiking accompanied by our local guides that will make your visit an unforgettable experience.
You can choose from a wide range of activities. Ask us about our packs, our bachelor/ette parties and team building trips.
#Disponibilidad
Disponible todo el año
#Otros servicios
70.0 €
Quadbike Tour Gorgos Off Road 1h (price per quadbike)
100.0 €
Quadbike Tour Cap de la Nao On Road 1.30h (price per quadbike)
135.0 €
Quadbike Tour Senija Mix Road 2h (price per quadbike
40.0 €
Kayak Trip 2.30h (price per person)
22.0 €
Hiking Granadella 2.30h (price per person)
30.0 €
Hiking Molinos 3.30h (price per person)
30.0 €
Hiking Montgo 3.30h (price per person)
25.0 €
Segway Tour Cala Blanca 40' (price per person)
25.0 €
Segway Tour Canal de la Fontana 40' (price per person)
32.0 €
Segway Tour Javea Port 1h (price per person)
27.0 €
Segway Tour Historic Centre 45' (price per person)