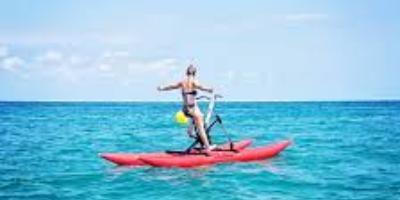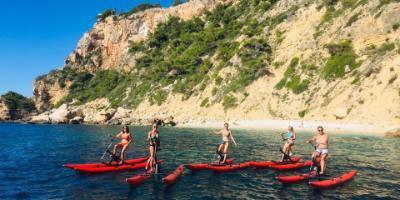 Información de la reserva
The ultimate summer experience, something special, something truly unforgettable! Siesta Advisor introduces its latest addition to the family, the AquaBike. Offering you a perfect combination of something familiar, yet incredibly adventurous and new, the AquaBike allows for the exclusive experience of cycling on water! Our latest addition to Siesta Advisor, a bike made for riding on water is not only a comfortable and easy-going way to explore Javea¿s once-in-a-lifetime coastline but will also provide for those who wish for a bit more speed and exhilaration! Reaching speeds of 15km/h, this water bicycle will surely prove to take you for the ride of your life!
You should be able to swim. Weight limit: max 95 kg. Height limit: min 150 cm. Age limit: 12 years old.
#Disponibilidad
Disponible todo el año