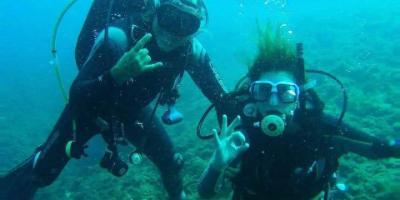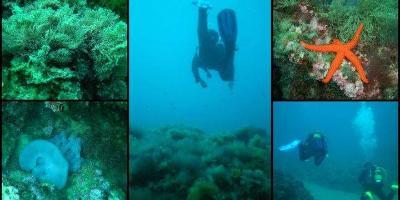 It consists of a first contact with bottle diving, where after learning the techniques necessary for the correct development of the experience such as the Valsalva manuobra to eliminate the external pressure on the timpanos, correct way to breathe with regulator and how to empty regulator or mask in the unlikely event that water entered, we equip ourselves and go by boat to a shallow dive point , good visiblity and shelter from the wind if any and you do a subacuatic walk every two people to the maximum with an instructor.
What includes the price of 35 euros is all that is necessary for its development:
- Full team
- Diving insurance.
- Journey by boarding to the point.
- Baptism .
The minimum age required is 10 years,.
It will take place any day of the week but always in the afternoon at 16.30
#Disponibilidad
Disponible todo el año