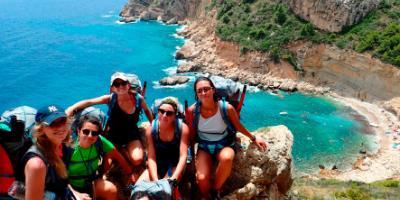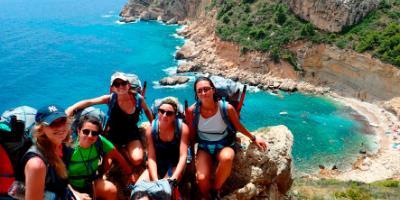 ROWILD PACKRAFT ADVENTURES
Go hiking and kayaking in a unique environment. Explore underwater caves and go snorkeling in hidden coves. Enjoy nature like never before!
So you don't miss a thing, packrafting cliffs route is two activities for the price of one, as you will carry a small, light and resistant inflatable kayak in your backpack while you walk. Thus, part of our beautiful route runs between huge 200m high cliffs with spectacular views and passes through old 19th century fishermen's caves.
Our groups are always small because we provide a close and specialized treatment to each client. And since our priority is your safety, on each route we learn and practice basic safety techniques at sea.
Activity to spend the day enjoying nature, company, and the experience of doing a different activity.
Approximate duration of the activity 5h
5km circular route
Low level of demand

Wear appropriate clothing for hiking (sneakers, sunscreen, sunglasses, hat, comfortable clothing, etc.) We recommend wearing short sleeves to avoid chafing with the backpack and vest. We also recommend bringing a swimsuit, booties, goggles and a snorkel tube.
- it is essential to know how to swim
bring 2l of water per person and snack.

We offer personalized prices for closed groups.
In low season pets are welcome.

# Other services
10.0 €
Waterproof phone case