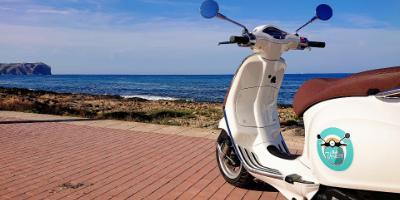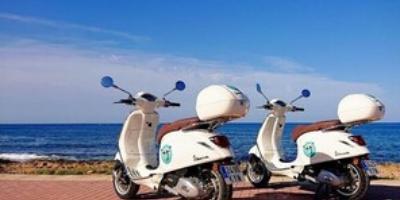 Información de la reserva
Focus on the journey, not the destination¿ We at Siesta Advisor embarked on our journey a decade ago with the simple aim to discover the hidden treasures surrounding us¿ and there¿s been no better time to join us on our adventure! Our brand-new fleet of snow-white Vespas, with beautiful Italian leather seats and gleaming chrome controls, allow for the perfect combination of style and comfort. Pioneering Vespa Tours on the Costa Blanca, Siesta Advisor promises to bring you closer to nature all with the help of this elegantly iconic motorbike. From touring the spectacular coastline and visiting its hidden treasures, to exploring the mountainous and rural wonders of the Costa Blanca, Hola Vespa has it all covered!
Experience: you must be in the possession of a valid driving license cat A or A1. Car driver can ride our Vespa`s also, once he/she has held a category B driving licence for more than 3 years (they are legally allowed to ride scooters up to 125cc with a maximum power of 15hp).
#Disponibilidad
Disponible todo el año